5 minutes with author John M. Green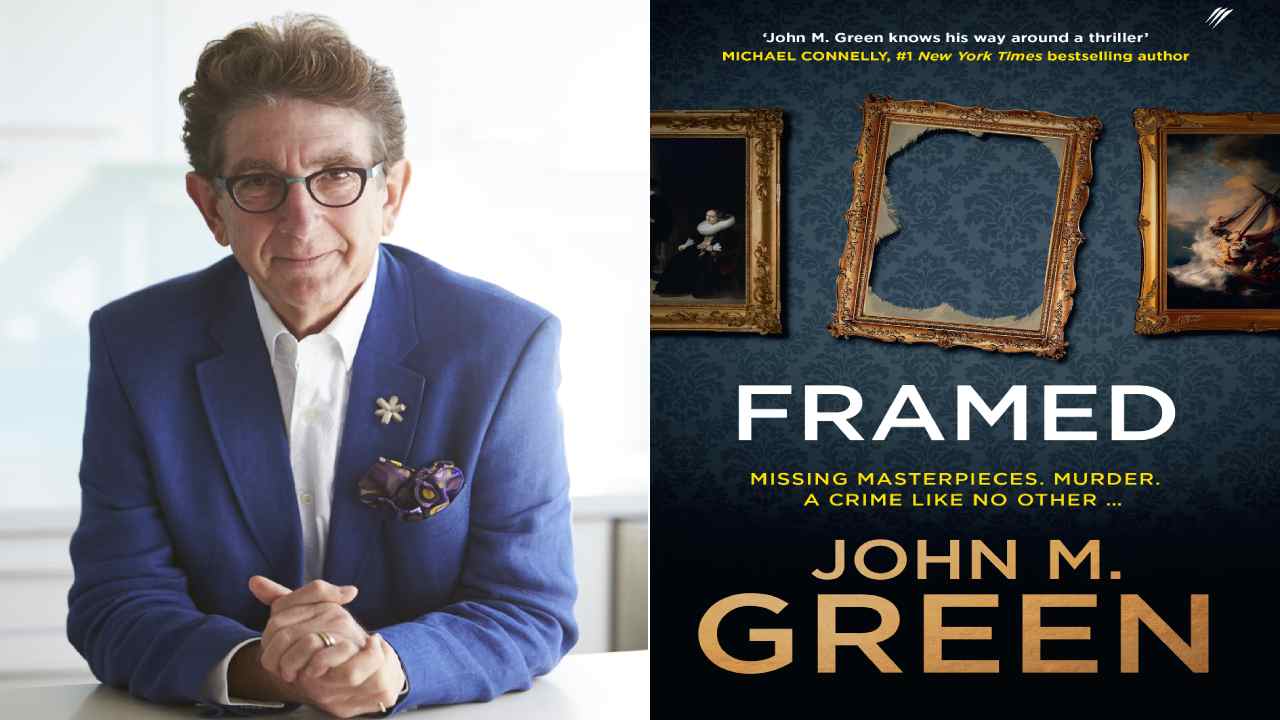 In the OverSixty "5 Minutes With" series, we ask book writers about their literary habits and preferences. Next up is John M. Green who is debuting his sixth book, Framed.
John worked as a director at a leading investment bank for 30 years before deciding to pursue his writing career.
Framed is inspired by the infamous robbery that took place at the Isabella Stewart Gardner Museum in Boston in 1990 and looks at the world of art theft and organised crime.
With six books already published, John M. Green has started working on his seventh one.
Watch this space.
What inspired you to write Framed?
Being confronted by a series of empty frames on the walls inside Boston's Isabella Stewart Gardner Museum, frames where thieves - in a billion-dollar art heist in 1990 - sliced out and stole three Rembrandts, a Vermeer and five works by Degas, among others, works that have never been recovered. From that day, I've been haunted by the question: where are these works today?
You've written six books, did you do anything differently for Framed?
I wrote Framed while convalescing from open heart surgery, so readers might find a greater love of life in it. And due to the COVID lockdowns, I wrote Framed with far fewer distractions … I wasn't travelling anywhere, for business or pleasure, I didn't have to attend physical meetings, you know the rest. In many ways, it was my most satisfying writing experience, and I hope it shows in the reading.
If you could tell your younger writer something, what would it be?
Stop thinking about writing a novel, and actually start writing it. But most importantly, finish it.
What is next on the agenda for you as an author?
While Framed is about art - and murder, my seventh novel is about theatre - and murder.
What is one book you recommend everyone should read?
Where the Crawdads Sing by Delia Owens. I was utterly entranced.
Images: Supplied