Adele gets candid about weight loss and divorce in new Vogue interview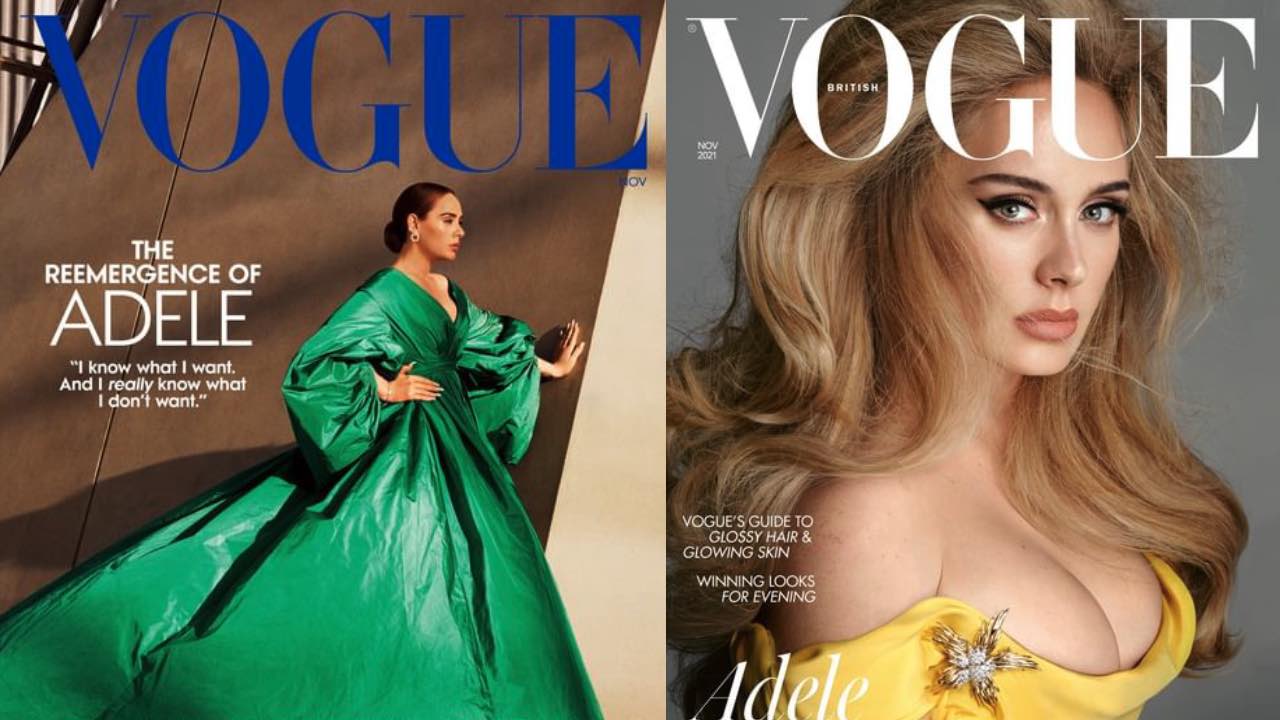 Adele has broken her silence on the heartbreak of her divorce, being a single parent and her incredible weight-loss in a candid interview with Vogue.
Appearing on the front cover of the November issues of both British and American Vogue, the 33-year-old songstress has bared her soul ahead of the much anticipated release of her fourth studio album next month.
It's her first music release since her divorce form Simon Konecki, who she split from in April 2019 after seven years together.
The pair share eight-year-old son Angelo, and used her new music to answer a lot of his emotional questions.
View this post on Instagram
"My son has had a lot of questions. Really good questions, really innocent questions, that I just don't have an answer for."
"'Why can't you still live together?' I just felt like I wanted to explain to him, through this record, when he's in his twenties or thirties, who I am and why I voluntarily chose to dismantle his entire life in the pursuit of my own happiness," she said.
"It made him really unhappy sometimes. And that's a real wound for me that I don't know if I'll ever be able to heal."
The loving mother went on to clarify that her and her ex-husband "never fought over him or anything like that, Angelo's just like, 'I don't get it.'"
View this post on Instagram
Adele also shared that she felt "embarrassed" her marriage didn't work out so publicly,
saying,
"That thing of not being able to make something work. We've been trained as women to keep trying, even by the movies we watched when we were little."
"At the time it broke my heart, but I actually find it so interesting now. How we're told to suck it up. Well, f**k that."
Despite admitting she thought her entire album would inevitably become about her divorce, she said it covers many other things and she hopes to teach Angelo some valuable life lessons through her music.
"I wanted to put it on the album to show Angelo what I expect him to treat his partner like, whether it be a woman or a man or whatever."
"After going through a divorce, my requirements are sky-high. There's a very big pair of shoes to fill."
The singer also discussed her impressive 45kg weight-loss, saying she had inadvertently gotten in shape after turning to exercise to deal with stress.
"It was because of my anxiety. Working out, I would just feel better," Adele said.
"It was never about losing weight, it was always about becoming strong and giving myself as much time every day without my phone. I got quite addicted to it. I work out two or three times a day."
The honest interview comes just days after Adele announced her brand new single to the world.
View this post on Instagram
After posting a sneak peek on Instagram, she revealed that Easy On Me would be released on October 15th.
Image credits: Vogue - Steven Meisel