Dolly Parton drops first TikTok video, immediately banned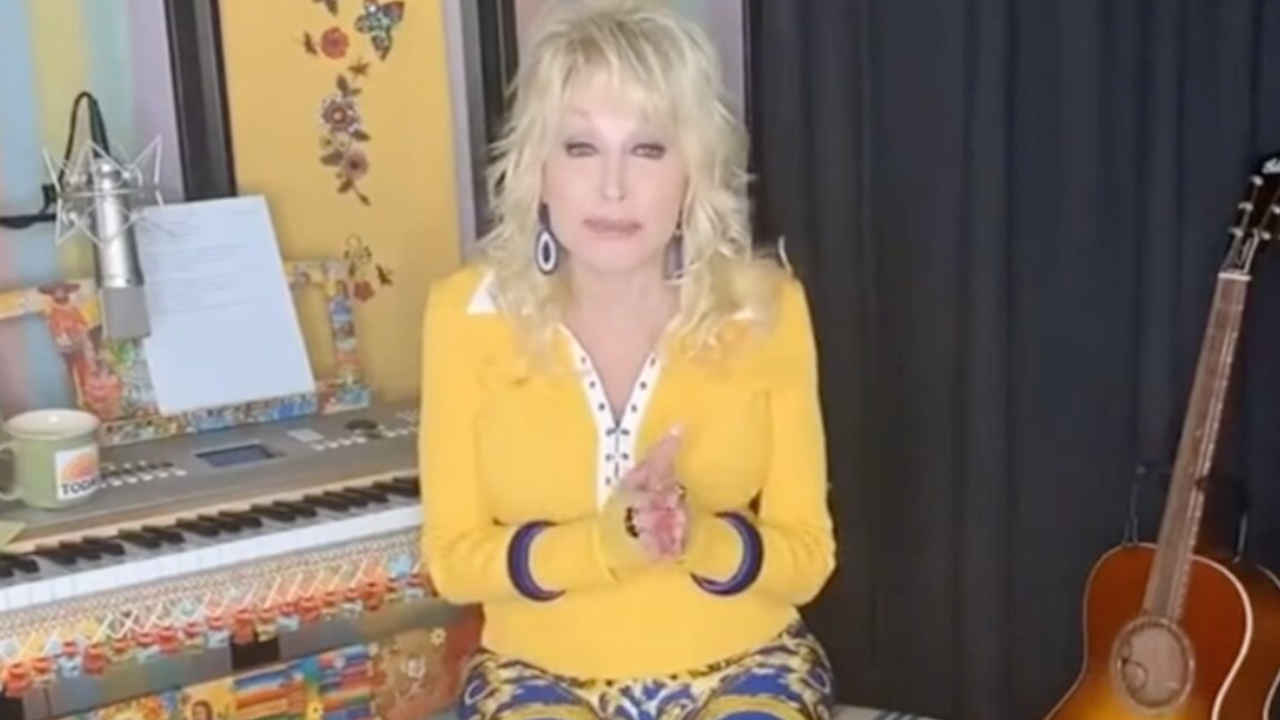 Dolly Parton has made her debut on TikTok in the sweetest way, sharing an inspiring message with her fans.
The country-music star is the latest to join the popular video-sharing platform after posting her first video on Sunday.
In the clip, the 75-year-old bounces onto screen dressed in a yellow shirt with matching blue-and-yellow patterned flared pants before sharing a message with her fans.
"Why hello, I guess I'm on TikTok!" Parton said.
"I just dropped in to say that it will be okay. You keep the faith."
Parton then launched into a song, singing to her followers, "If I can do it, so can you … I believe in you."
But, the singer's video and account soon disappeared, and fans took to Twitter to call out the platform for banning her account.
Tiktok banned Dolly Parton?!?!??!! pic.twitter.com/Ep7mBQkxWc

— Grāinne 🌻🦔 (@grainnemquirke) September 27, 2021
Others shared images suggesting that Parton's account was banned "due to multiple Community Guidelines violations".
With reasons for banning an account including sharing graphic, sexual, or violent content, promoting illegal activity, blackmail threats, and impersonation and misinformation, it seems unclear as to why Parton was banned.
In the original clip, Parton told fans she would be reading a story later that night, but fans reported they couldn't find her doing so.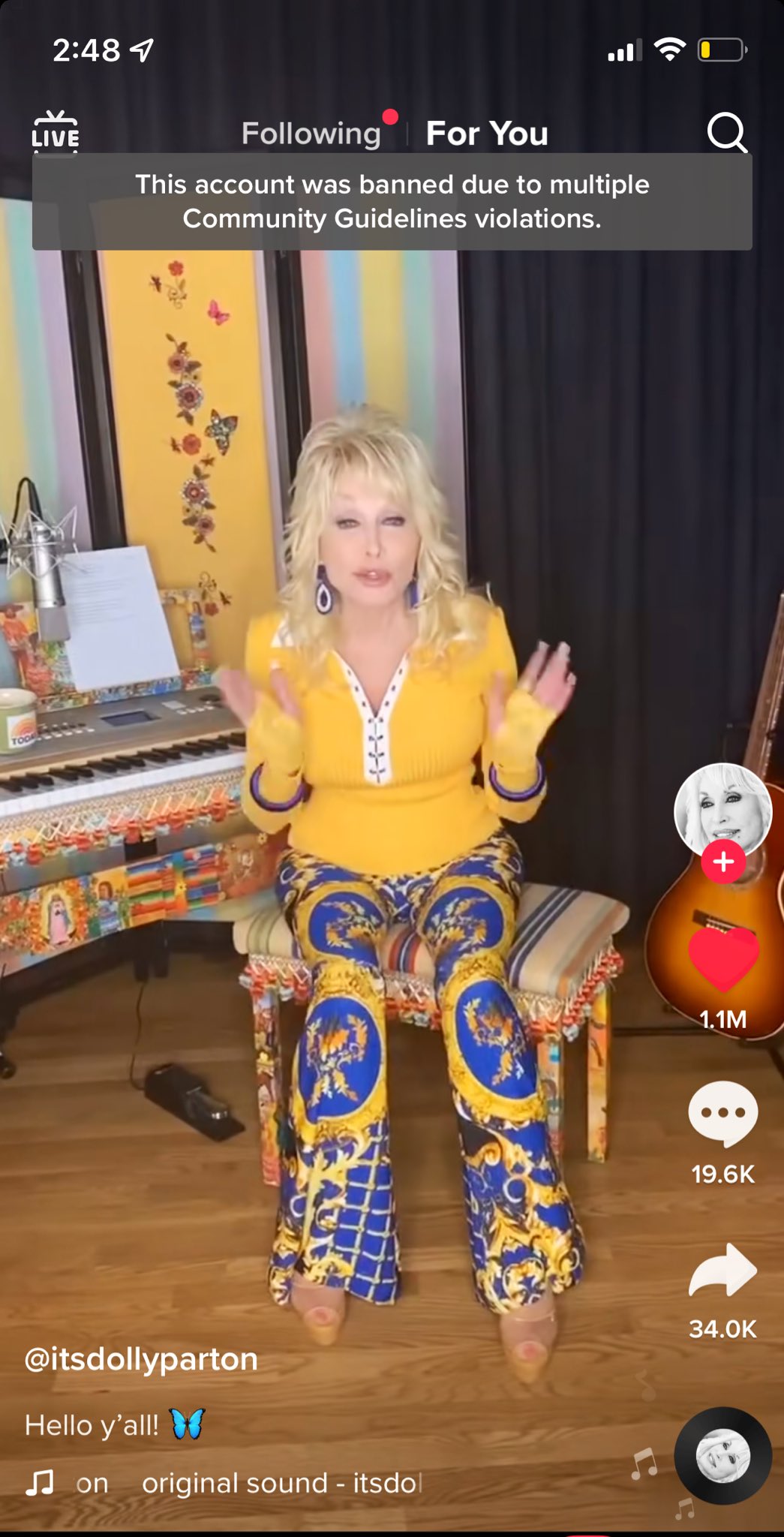 Image: @lorellxislegit / Twitter
A new account has since been made claiming to be Parton's official account and has posted a shorter version of the original clip.
Fans flocked to the new video and shared their joy over the star returning to the platform.
"TikTok just got brighter with Dolly joining!!!" one TikTok user said.
"I love you and your positive attitude!" another commented.
"TikTok just got a whole lot better now that you're here Ms Dolly," one fan wrote. "So glad to see your beautiful face here. Woohoo!"
After OverSixty reached out to TikTok for a comment on Parton's ban, a representative clarified that Parton's account was removed for violating rules around impersonation. At the time of writing, the platform did not have an on-the-record statement about the ban.
Image: @itsdollyparton / TikTok