Resurfaced video shows Gabby Petito right after Sandy Hook tragedy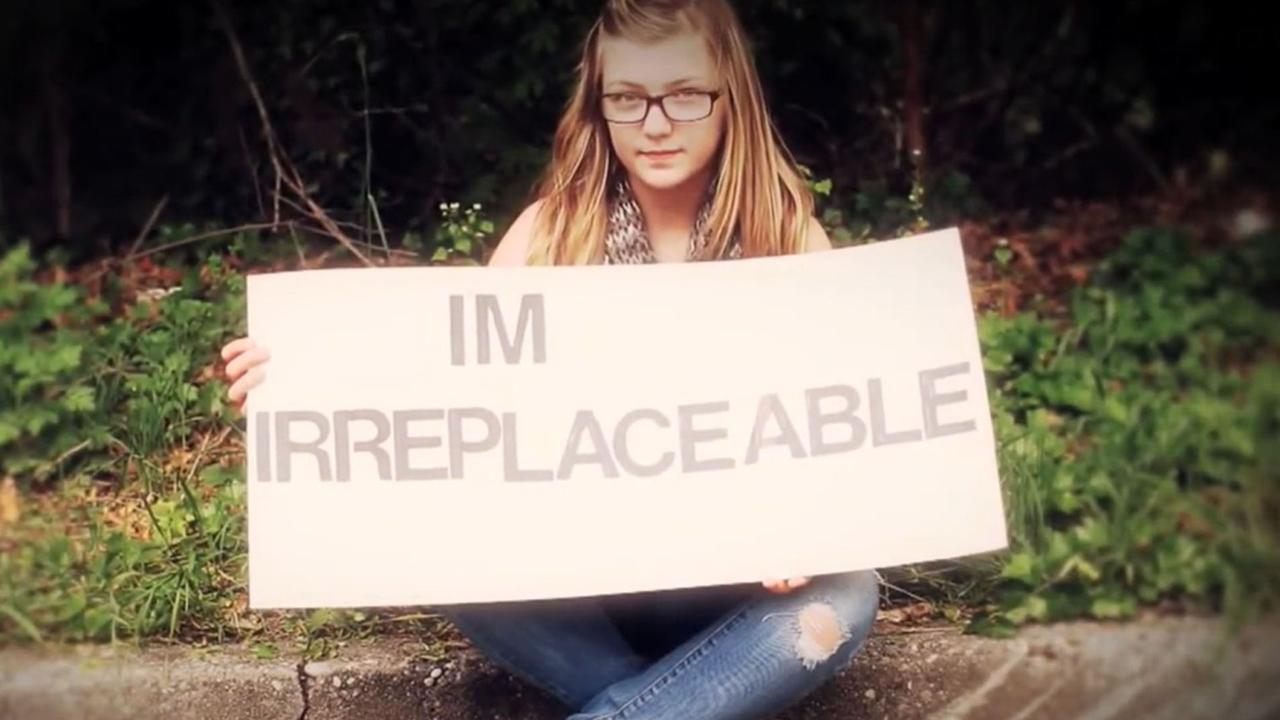 At just 14 years of age, Gabby Petito starred in a music video titled "Irreplaceable" in an effort to raise awareness about violence against children after the tragic Sandy Hook massacre in the US.
She and her younger brothers appeared in the 2013 music video for a song that was produced and sung by fellow Long Island native Deb Henson, who told The Sun that the inspiration for the song was the school shooting that left 26 people dead, including 20 kids, in Newtown, Connecticut.
In the video, Ms Petito – whose death has been ruled a homicide after her body was found near a Wyoming campsite – is seen holding a sign that reads: "I'm irreplaceable".
"The lyrics are almost eerie now. It's ironic and tragic that she's in the video and that this has happened to her," Ms Henson told the news outlet.
"This song isn't just about violence against kids. It's about domestic violence and violence in general. It's just God awful really, what happened to Gabby," added Ms Henson who recalled the "magical weekend" when they shot the video.
"It was two days of filming on a Saturday and Sunday, and I just remember it was really hard for everybody because of the subject matter – and Gabby was such a bright light, even at 14," she told News Long Island.
The leading actress, Maija Polsley, a close friend of the slain women's stepmother, Tara Petito, arranged for the three siblings to take part in the production according to The Sun.
"Gabby was just the sweetest kid, she was just so full of love, she just wanted to help and be involved in any way she could," Ms Henson said.
"It breaks my heart. It gets me. It's just so sad."
She said she hopes that, eventually, "something great will come out of this tragedy," adding that all proceeds from the video on iTunes and Spotify will go toward a fund helping the grieving family.