"So hurtful": Greg Norman in hot water over "seriously misguided remarks"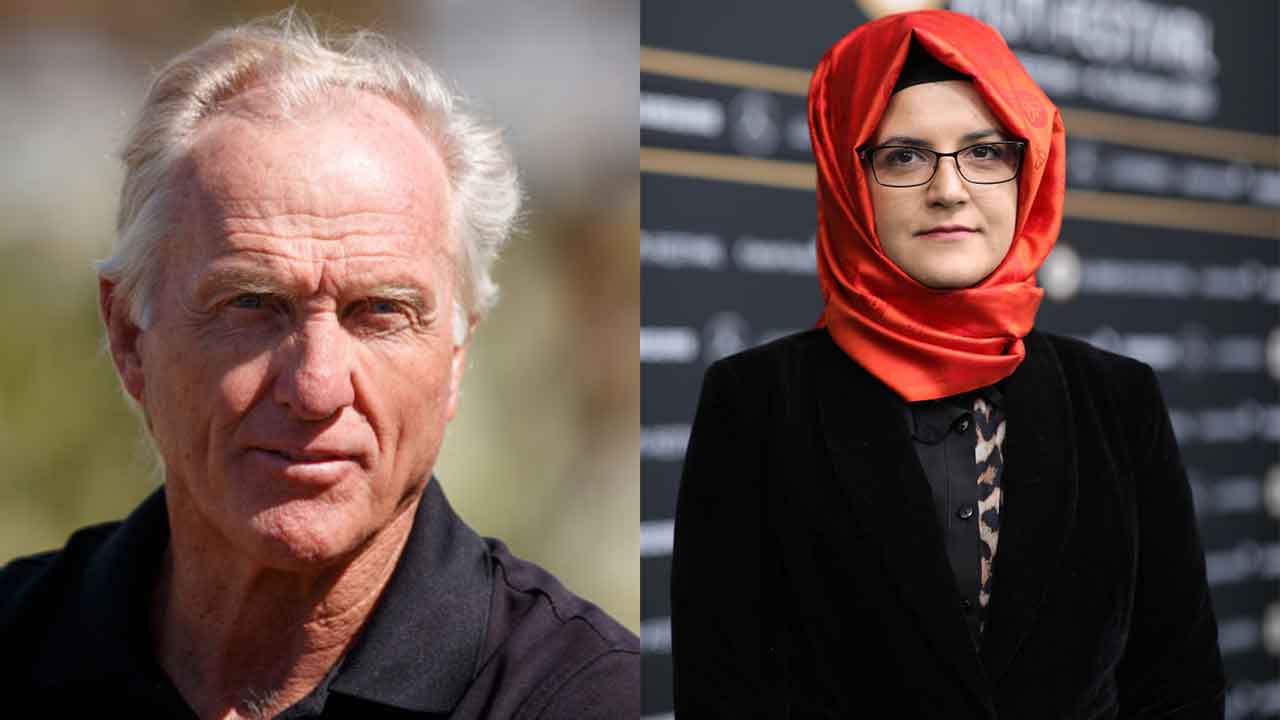 The fiancée of a journalist murdered in the Saudi Arabian consulate in Istanbul has slammed Australian entrepreneur Greg Norman's comments on the incident, describing his comments as "so hurtful".
Last year, a classified intelligence report from the United States government concluded that Saudi Arabia's Crown Prince, Mohammed bin Salman, was responsible for the murder of Washington Post reporter Jamal Khashoggi in 2018.
Norman, who is the head of the Saudi-funded LIV Golf series set to rival the PGA Tour per news.com.au, caused a stir when he weighed in on the involvement of the Crown Prince in Khashoggi's death, saying that "we've all made mistakes".
"The whole thing about Saudi Arabia and Khashoggi and human rights, talk about it, but also talk about the good that the country is doing in changing its culture," Norman said of the murder on Thursday, as reported by the New York Post.
"Look, we've all made mistakes and you just want to learn by those mistakes and how you can correct them going forward."
Norman was the subject of widespread criticism online and from Hatice Cengiz, Khashoggi's fiancée, who told the UK Telegraph that those responsible should be held accountable.
"Would you say that if it was your loved one? How can we go forward when those who ordered the murder are still unpunished, and continue to try and buy back their legitimacy?" she said.
"We should not fall for their wealth and lies, and lose our morals and common humanity. We should all be insisting on the truth and justice; only then can we look forward with hope and dignity."
Amnesty International also criticised the entrepreneur for his "wrong and seriously misguided" remarks, while Felix Jakens, the organisation's UK head of campaigns said Norman's rival golf tour was an example of "sportswashing".
"Greg Norman's remarks that the Saudi government's brutal murder of Jamal Khashoggi and its attempted cover-up were a 'mistake' are wrong and seriously misguided," Mr Jakens said.
"Far from trying to 'move on', the Saudi authorities have attempted to sweep their crimes under the carpet, avoiding justice and accountability at every turn.
"The regime's human rights record is an abomination - from its murder of Khashoggi to recent mass executions and the situation for LGBTI+ people, which continues to be dire.
"The LIV Golf Invitational Series is yet one more event in a series of sportswashing exercises that the Saudi authorities are using to clean its blood-soaked image."
Mr Norman's comments also come after he slammed the PGA Tour the day prior for "perpetuating its illegal monopoly" after it emerged that officials won't grant releases for players to compete in the opening event of the LIV Tour in London.
Images: Getty Images