US Olympic gold medallist jailed by Russian court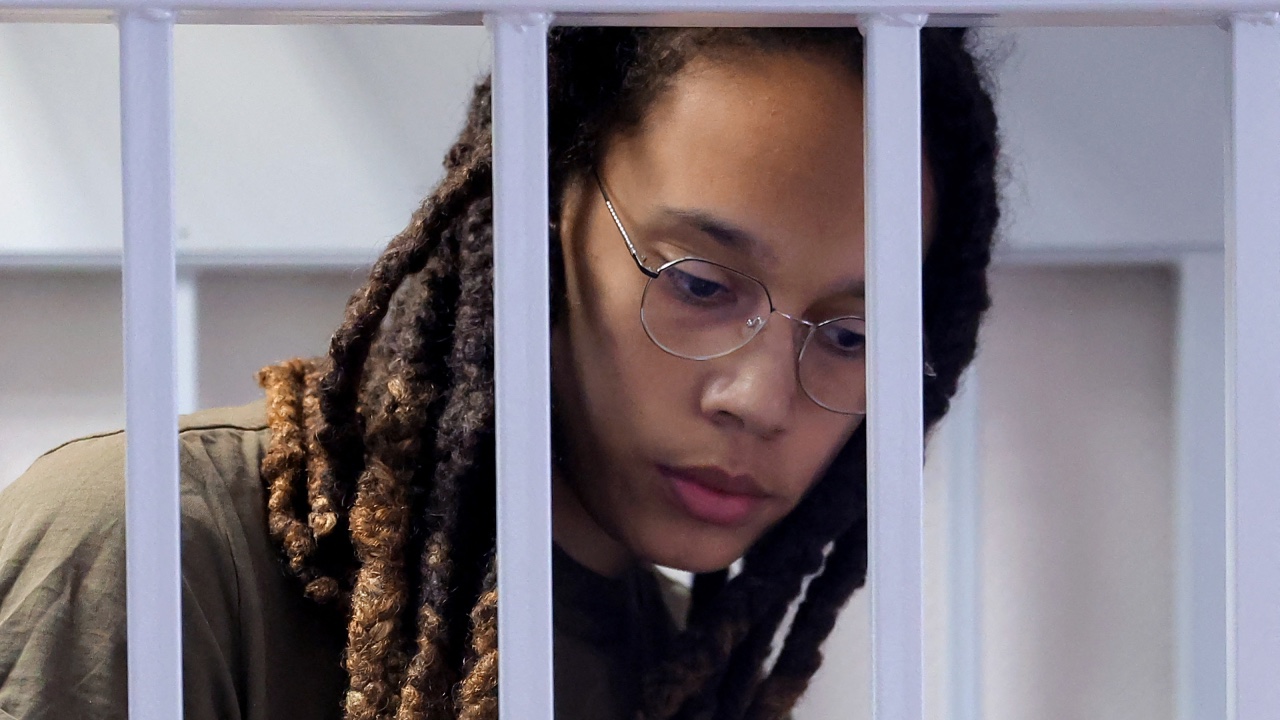 US Olympic gold medallist Brittney Griner has been charged with drug possession and smuggling, and sentenced to nine years in a Russian prison.
The 31-year-old basketball champion listened to the judge's verdict with a blank expression as an interpreter translated the ruling by Judge Anna Sotnikova, with her lawyers later saying she was "very upset."
Griner also was fined 1 million rubles, or approximately $23,110.
Brittney pled guilty to the charges, but admitted she "had no intention of breaking Russian law", as she explained that she accidentally packed the cannabis vape canisters in haste before her flight.
US President Joe Biden denounced Brittney's verdict and sentence as "unacceptable", which came amid soaring tensions between the US and Russia over the ongoing war in Ukraine.
"I call on Russia to release her immediately so she can be with her wife, loved ones, friends, and teammates," Biden said, adding that he would continue to work to bring home Griner and Paul Whelan, an American imprisoned in Russia on an espionage conviction.
Griner, who is recognised as one of the greatest players in WNBA history, has been detained in Russia since February 17 after police said they found vape cartridges containing cannabis oil in her luggage upon landing at Moscow's Sheremetyevo Airport.
She was returning to Russia, where she has competed since 2014.
Defence attorney Maria Blagovolina told reporters later that Griner was "very upset, very stressed"
"She can hardly talk. It's a difficult time for her," the lawyer said.
Griner's agent Lindsay Kagawa Colas tweeted that the sentence "was severe by Russian legal standards and goes to prove what we have known all along, that Brittney is being used as a political pawn".
She added that she supported Biden's efforts "to get a deal done" to get Brittney sent home to the US.
Image credits: Getty Images