Diana dubbed an "icon" of this winter fashion trend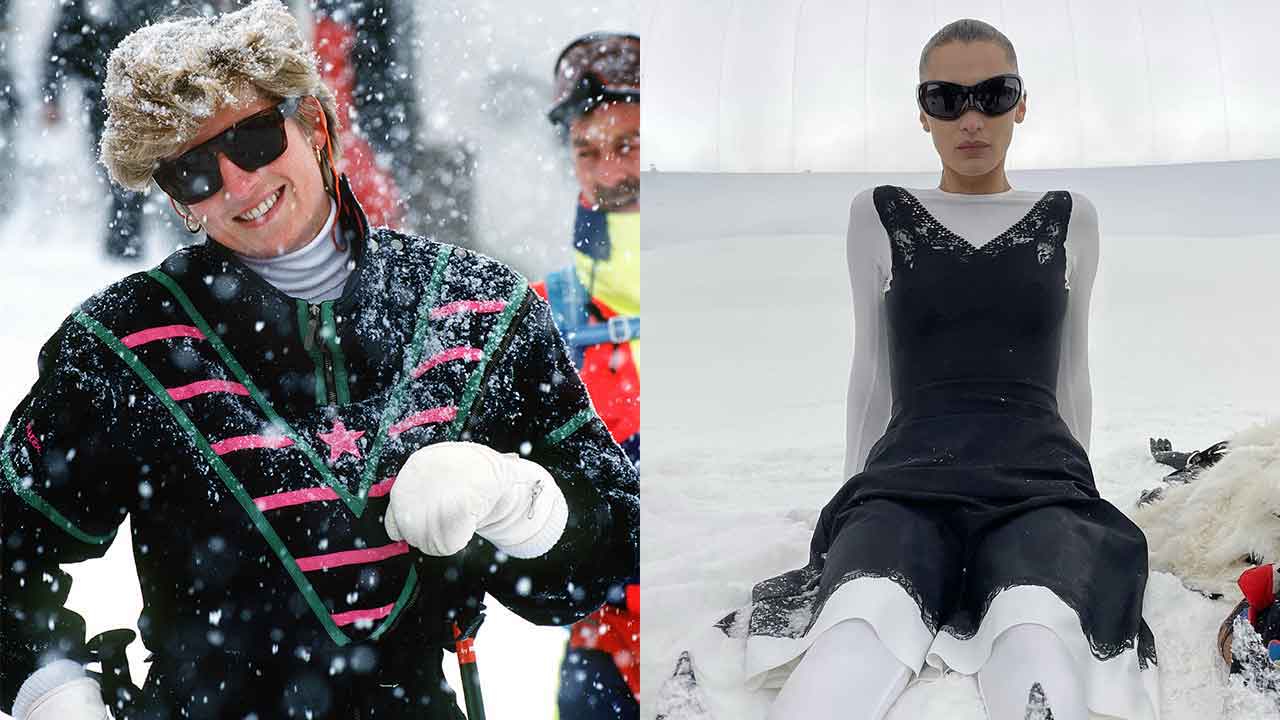 Those hitting the slopes this winter have been inspired by a surprising fashion icon, with Princess Diana's iconic 'après-ski' style being adopted on the snow and runway.
Though many of us might turn to snow jackets and pants, insulating thermals, and helmets for a trip to the snow, the trend of 'après-ski' - meaning the 'after ski' socialising Diana is considered an icon of - has even made an appearance in Balenciaga's latest runway show, starring Bella Hadid in a faux snow field.
View this post on Instagram
Leather pants, chunky knits, faux fur headbands and stirrup leggings are mainstays of this trend, with celebrity stylist Elliot Garnaut noting that it is all "about transitioning" from the slopes to socialising.
"The key to a chic après look is incorporating your pieces from the slopes: your ski jacket becomes your going-out jacket," Mr Garnaut told news.com.au.
"Ditch the thermals and skivvys from day, replace with an oversized knitted turtle neck for evening.
"Bye bye helmet, woollen hat or beanie, replace your face covering with your favourite scarf. It's as simple as replacing your technical elements with those of fashion items."
LA-based Australian luxury fashion expert Gab Waller said her clients have requested "unique pieces" to dress up their post-skiing outfits, adding that ski capsules are a feature across the major fashion houses each year.
"As always, whatever the celebs wear on their ski holidays tends to influence the slope style for the season," Ms Waller explained.
"So when Kendall Jenner wore New Zealand brand, Entire Studio, snowboarding we got several requests for their oversized puffers."
She pointed to Diana - known for styling thick headbands and red snowsuits - as an icon of this trend.
"I am a huge fan of the iconic looks by Princess Diana from the 90s," she said.
"My tip for great après-ski style is definitely to stay warm but play with colour and accessories to accentuate your look.
"A bold ski goggle or helmet goes a long way to making a look pop."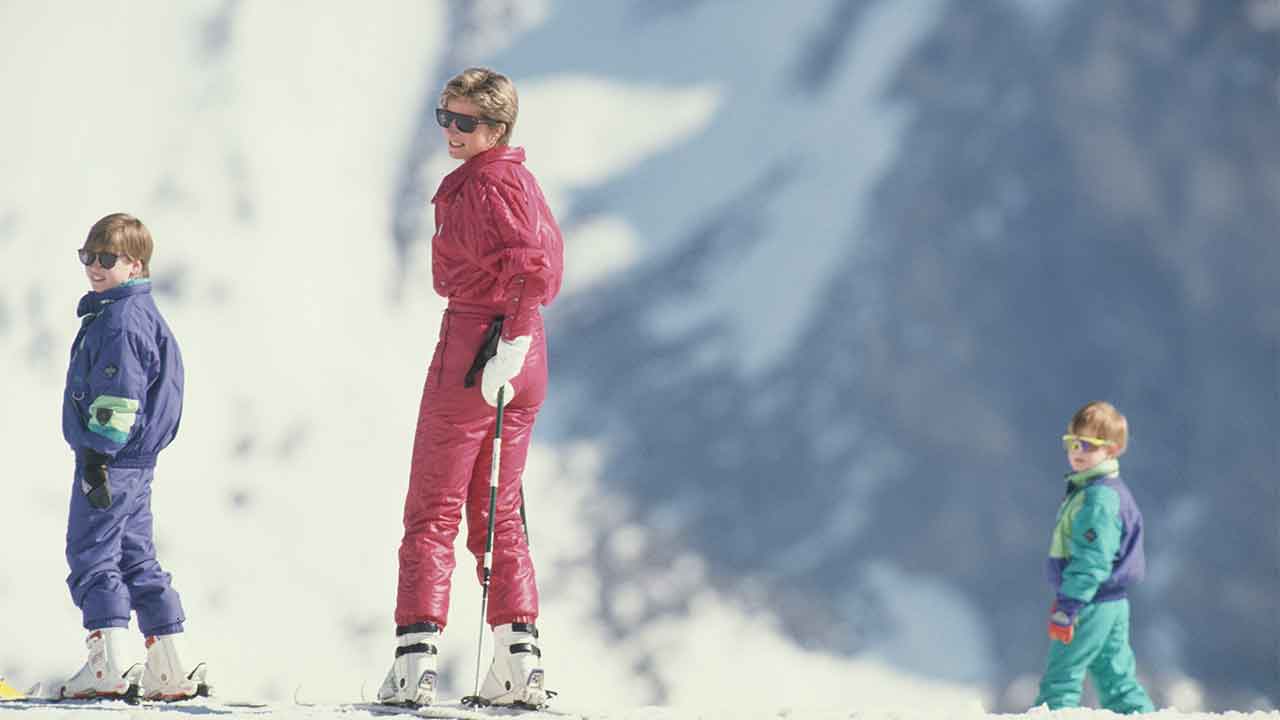 Princess Diana's bold snow-suits and ski attire have made her an icon of the après-ski style. Image: Getty Images
Unsurprisingly, this trend isn't a new one, with Vogue Australia fashion features director Alice Birrell noting that après-ski was at the fore in the 1960s.
"From cocktails on the slopes at ice bars, to stand-up picnics and drinks by the (heated) pool, there was an occasion to dress for and, continuing through to today, it demanded comfort as much as style," Ms Birrell said.
"Après-ski means high-winter style cues like faux fur-accents, luxurious soft knits, with an undercurrent of sportswear; think athleisure with the glamour factor dialled up.
"More than anything, it's an attitude. In a throwback to those salad days of the jet-set, it's about luxuriating in the post-ski glow of knowing you've put in a decent session on the slopes and rewarding yourself with a hot buttered rum (the drink de jour back then) in an outfit that signals elevated ease."
For those looking to adopt this attitude in their own outfits, Ms Birrell suggested trying a matching knit set in a monochrome or matching print.
"Those who prefer the sportier side of ski are leaning into second-skin jumpsuits – think a modern catsuit worn under boots- or leggings," she continued.
"Look for accents that nod to performance wear like contrast colour details, or high-vis colours. For accessories it's oversized sunglasses – to block out the glare – and the return of the moon boot."
Images: Getty Images / @bellahadid (Instagram)