Duchess Kate swaps dresses for army kit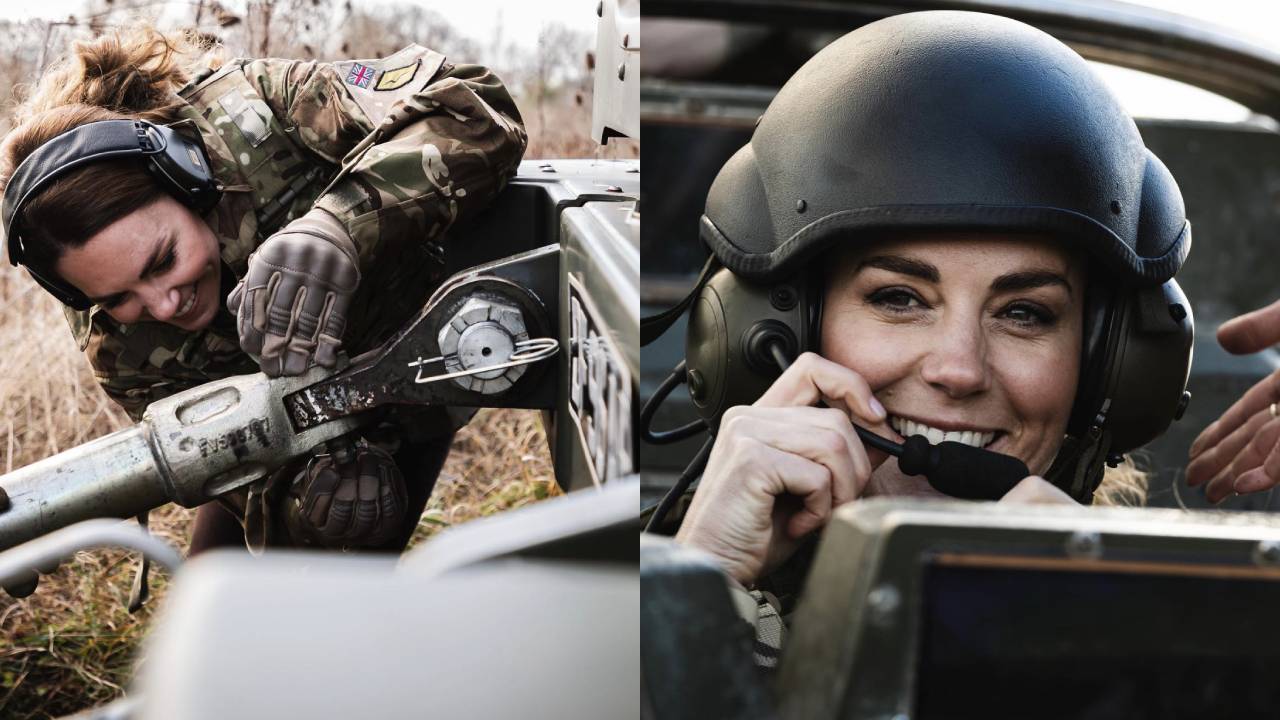 Scroll down to view the gallery below
Kate Middleton has shared incredible images of herself in an army uniform in honour of Armed Forces Day in the UK.
The Duchess of Cambridge along with her husband Prince William were paying tribute to the men and women who served in the country's armed forces.
She shared the behind-the-scenes images to the couple's Instagram account which were taken back in 2021 giving her a glimpse into the training recruits undertook.
"Today on Armed Forces Day, William and I would like to pay tribute to the brave men and women, past and present, serving in all of our armed forces, at sea, on land and in the air, here in the UK and around the world," the Duchess wrote.
"Thank you for all you and your families sacrifice to keep us safe.
View this post on Instagram
"Last year, I was honoured to spend time with the @BritishArmy to see how they train serving personnel and new recruits.
"It was wonderful to see first-hand the many important and varied roles the military play day in, day out to protect us all, and I look forward to discovering more about the @RoyalNavy and @RoyalAirForceUK in due course."
It's not uncommon for Royal Family members to serve in the army with the Duke of Cambridge himself serving in the Royal Air Force from 2006 to 2013.
He was also trained by the Royal Navy in 2008.
His younger brother Prince Harry served with the British Army and the Canadian Forces in Afghanistan, making him the first royal since Prince Andrew to serve in a war zone.
Their father, Prince Charles, was part of the Royal Air Force, while their grandfather Prince Philip served in the Royal Navy for nearly 14 years.
Images: Instagram