Three must-have products for winter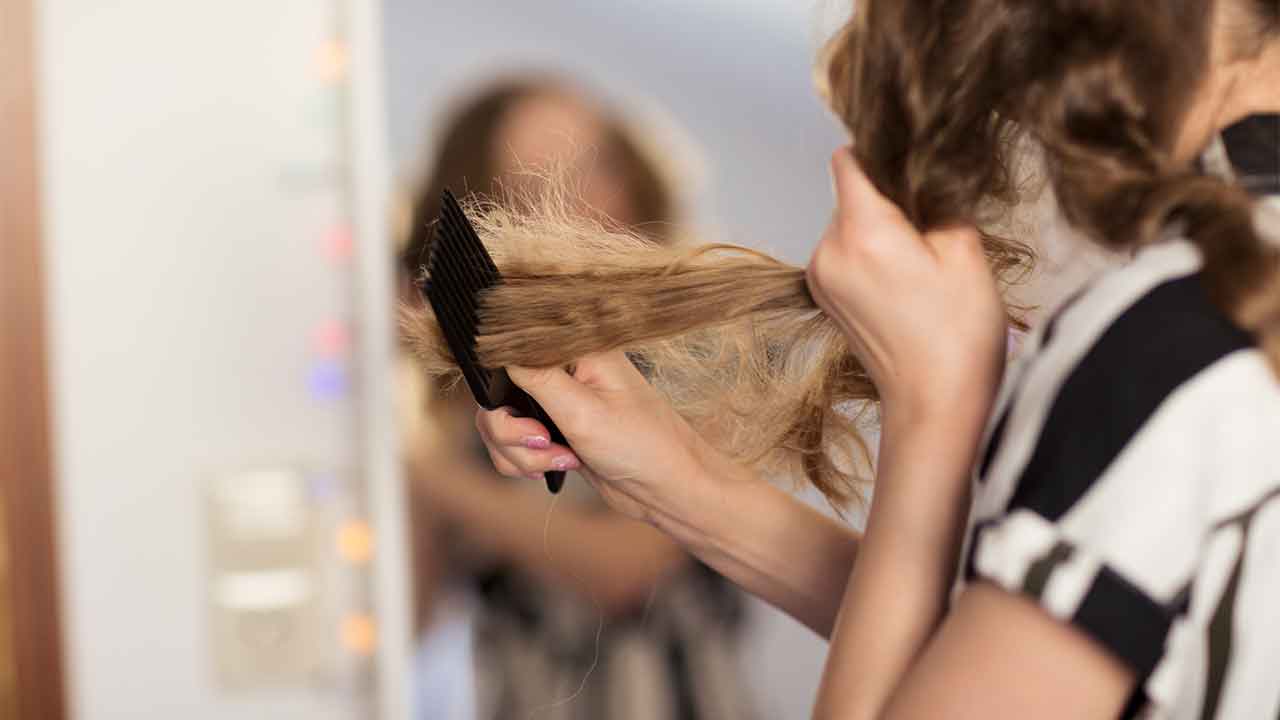 Staying warm and cosy is a must for winter, but when we do venture into the chilly outdoors, it can wreak havoc with our beauty routines.
With a rise in everything from dry skin and chapped lips to frizzy hair and itchy scalps, the products we use in warmer months might not be cutting it as temperatures drop.
But, there are plenty of ways to combat these undesirable symptoms of winter, and these must-have products are sure to help.
Moisturiser
Hydration is key during winter, and for achieving the currently trending look of dewy skin.
Recreation beauty founder, Nedahl Stelio, says this comes down to prepping and hydrating skin thoroughly using a moisturiser and face or body oil.
Not only does this boost the moisture in your skin, but it can help you create a glowy base to apply makeup over.
"This year the big focus is on the Glazed Donut look – a trend we'll be seeing on body and face for the next few years," Stelio says.
"It's been building and building, but now everyone is obsessed with getting as much dew on their skin as they can – real or however you can fake it."
Hair Oil
Caring for our locks and our scalps is always important, but it can become much more difficult as winter sets in.
To combat itchy, brittle ends, and dry scalps, using a nourishing serum, mask or leave-in conditioner is a must, according to Jennifer Gilbert, the international brand manager of Essano.
"We have been seeing the importance of scalp care on the rise over the past year, but especially recently as the colder weather sets in," Gilbert says.
"Cold weather has been shown to exacerbate a dry and itchy scalp and contribute to brittle hair."
As for frizz, hair oil that deeply conditions your hair can help tame and return some moisture to your locks.
"To tame frizz, we use GLOW QUEEN GLOW BODY + HAIR OIL as a deep conditioning treatment," Stelio says.
"Put a handful through dry hair and really massage into the scalp for a gorgeous dry scalp treatment. Wait 20 minutes, then wash out in the shower, shampoo and condition and style as normal. It makes hair incredibly smooth and is the perfect pre-blow dry tonic. We also add a few drops into ends after blow drying for extra gloss."
Humidifier
Along with the chills, winter can bring drier air that can contribute to dry and chapped skin that's exacerbated by an unlikely culprit: heaters.
Since they work by pulling cold air in from outside and heating it, the resulting air inside your home is quite dry.
Humidifiers have become a popular solution for this particular problem, with potential benefits including reducing chronic runny noses, nose bleeds, asthma flareups, and congestion.
"Air temperature has a major effect on humidity levels – cold air holds much less water than warm air," Lively Living, which sells diffusers, adds.
"This is why humidifiers are so popular during the cooler seasons. Since cold air holds less moisture, the water in our bodies evaporates more quickly, resulting in chapped lips and dry skin."
Image: Getty Images