Pippa Middleton reveals baby daughter's name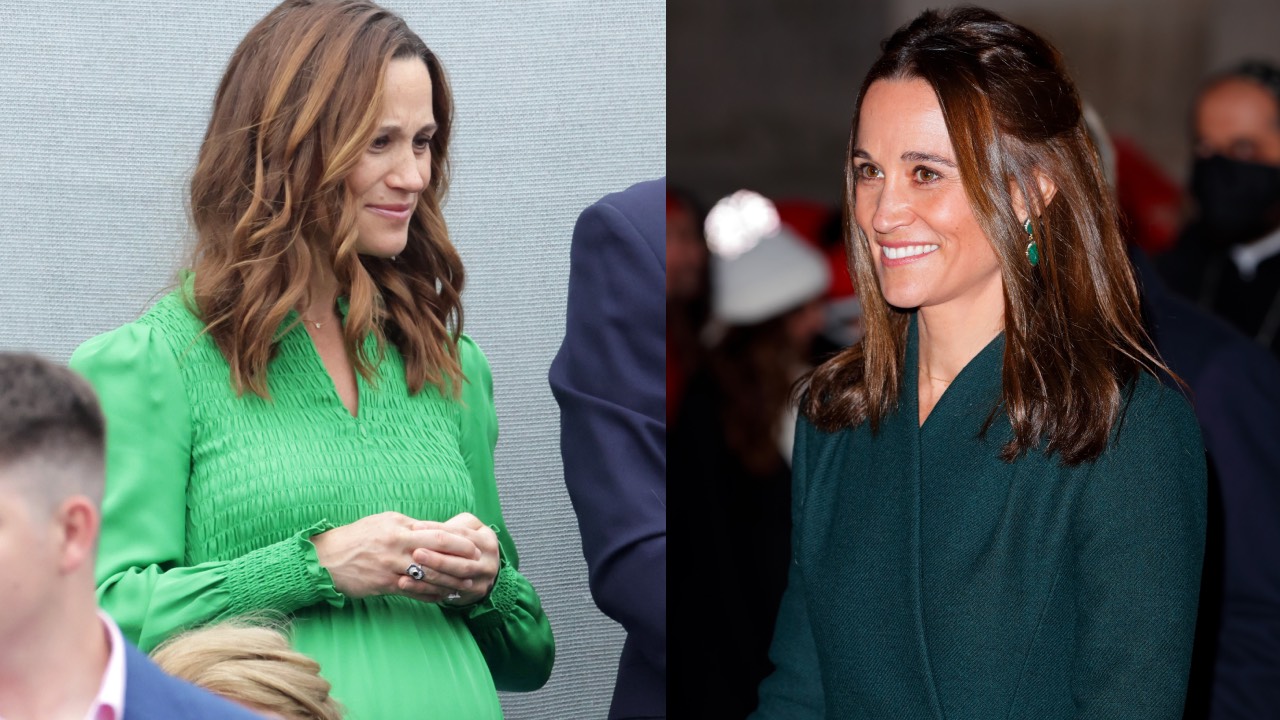 Pippa Middleton has announced the name of her new baby daughter.
The 38-year-old younger sister of the Duchess of Cambridge gave birth to her third child with husband James Matthews in June.
According to People magazine, Pippa and James have chosen a name for their daughter that has a connection to Harry and Meghan's daughter Lilibet.
The proud parents have reportedly named their daughter Rose, according to the publication.
Like Lilibet, said to be called Lili by her parents, Rose's name is also floral in origin, being derived from the Latin "rosa", which refers to the thorny-stemmed flower.
While Rose is a classic name, it's not a particularly popular one, as name-ranking website NameBerry stated that Rose ranked 61st in popularity of registered baby girls' names in the UK in 2020.
Pippa and James' name choice is keeping in theme with the other classic names as their other children, Arthur, three, and Grace, one.
While Pippa never formally announced her third pregnancy, her bump was proudly on display when the couple attended the Party at the Palace" concert for Queen Elizabeth's Platinum Jubilee last month.
Rose is the sixth grandchild for Middleton's parents Michael and Carole and another cousin for the Cambridges' royal trio, Prince George, 9, Princess Charlotte, 7, and Prince Louis, 4.
Pippa could soon be following in her sister's footsteps by inheriting a royal title of her own from her father-in-law.
Her husband, James Matthews, is the eldest son of David Matthews, and is in line to inherit his father's title as Laird of Glen Affric, along with a 10,000-acre Scottish estate near Loch Ness.
If he does receive the hereditary title upon his father's death, that would see Pippa and James become Lord and Lady Glen Affric.
The Commonwealth-recognised title would make the couple members of the nobility, one step down from royalty.
Image credits: Getty Images