ALDI's new no-cash policy comes with a "hidden" charge that has outraged shoppers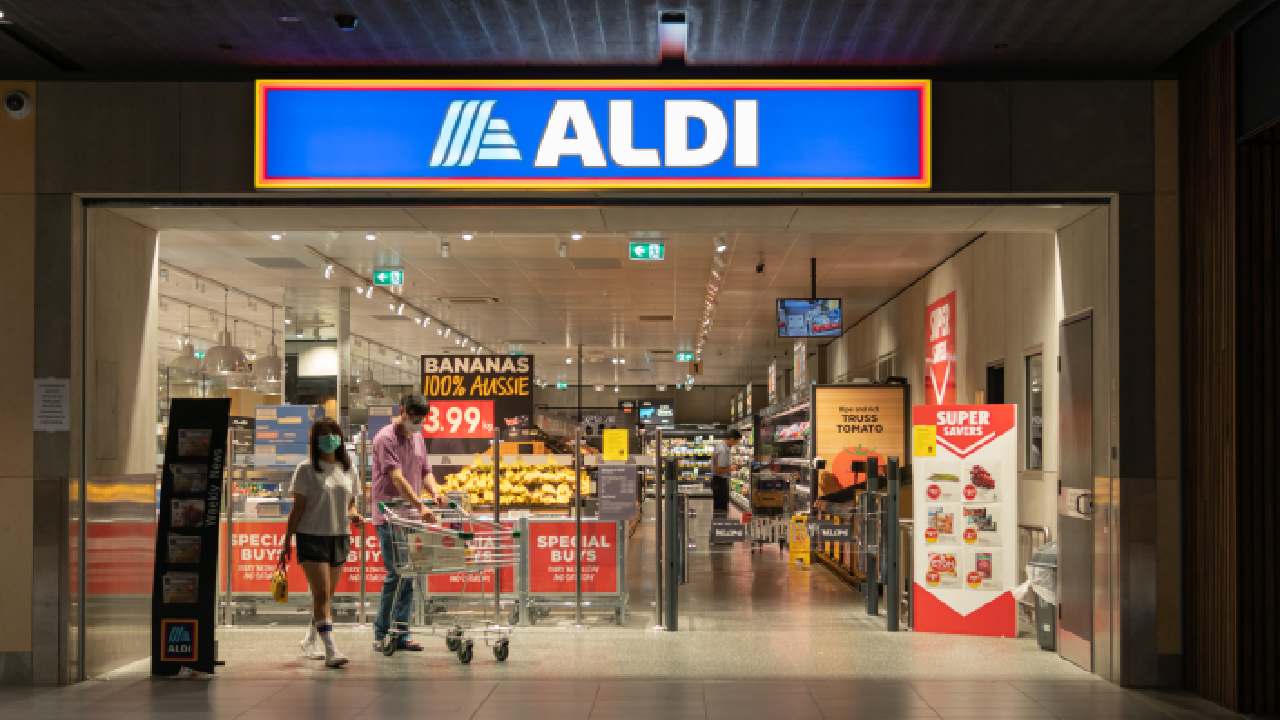 A shopper has slammed ALDI after finding an extra charge on her shopping bill.
The woman told News.com.au that she had been charged 4c in one transaction and 7c in another at the supermarket.
ALDI charges customers a 0.5 per cent surcharge on card payments, which is marked with signages in stores after corporate regulator ASIC warned the supermarket chain in 2014 to adequately advise shoppers of the fee.
"In order to continue to offer top quality at incredibly low prices – guaranteed, we advise that a 0.5% surcharge will apply to all transactions, including contactless transactions, made with Visa or Mastercard to cover additional costs," one in-store sign read.
Over60 found that while some stores displayed the sign prominently, others only saw a small notice installed by the register.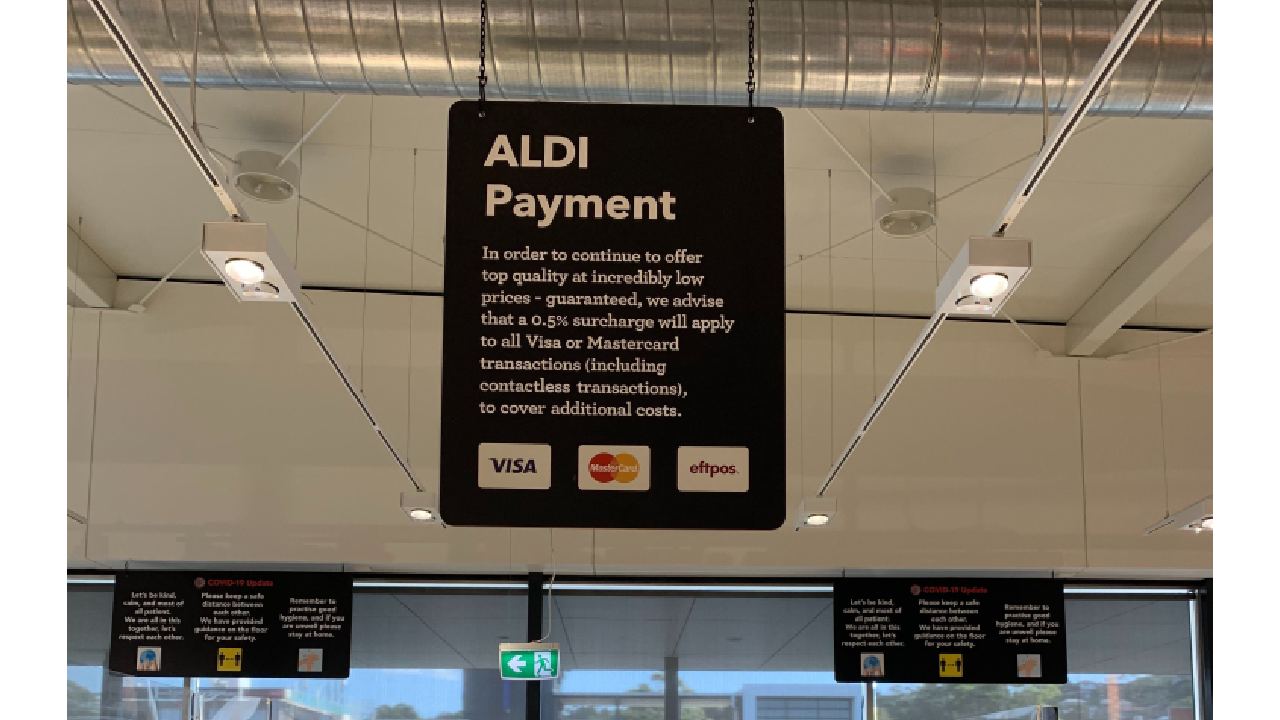 A sign in ALDI Balgowlah, NSW.
The woman said she had never seen such signages in store before.
She took to the Aldi Mums Facebook group to share the information.
"Hey Aldi Mums, did you know that we get charged a credit surcharge when tapping our cards at the register?" she wrote.
"It's only a few cents but still not happy as I shop there almost every day."
Some said a few cents did not make a significant difference, while others believed the charge "all adds up".
One shopper commented: "I knew about it because I've seen the signs, but it's easy to miss."
The company previously said in a statement: "Rather than ALDI inflating prices across the board to compensate for the credit card acceptance costs (like most of the retailers do), ALDI instead allows customers to make the choice as to the payment method they prefer."
The complaint came as supermarkets moved towards contactless payments amid concerns that banknotes and coins might spread COVID-19. According to the World Health Organisation, the COVID-19 virus can survive for less than 4 hours on copper and up to 72 hours on plastic and stainless steel.
Join Over60
Join our community of over 400,000-plus members today and get the latest Over60 news, offers and articles.
Get all the latest Over60 news, offers and articles.