DO-NUT hesitate on this offer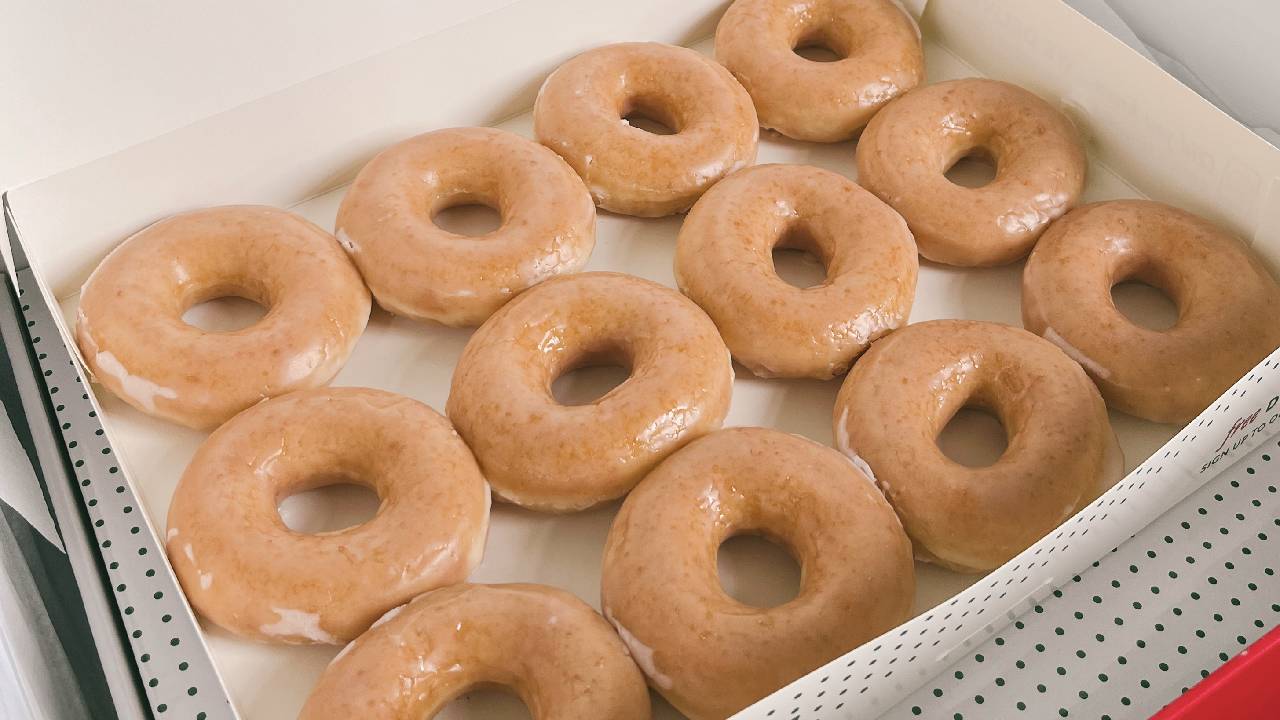 Today the team at Over60 are celebrating International Doughnut Day the right way - enjoying a box of fresh Original Glazed doughnuts. You could be doing the same too with participating stores around the country giving after 100,000 free doughnuts.
In preparation for the big day, Krispy Kreme have been glazing 2,000 Original Glazed doughnuts per hour on its production line - that's 33 doughnuts a minute!
Fans have long been mesmerised by the glaze waterfall in stores, which luxuriously coats doughnuts with a secret glaze recipe that dates all the way back to the 1930s.
Marketing Director Olivia Sutherland, at Krispy Kreme said: "National Doughnut Day is our absolute favourite day of the year. Why? Because we love to share our famous Original Glazed with our fans and thank them for their support across the year. Nothing says National Doughnut Day like a Free Krispy Kreme OG!"
Still confused by this a-glaze-ing deal? Doughnut-lovers can visit any participating Krispy Kreme Australia store to grab a free doughnut today (June the 3rd) to celebrate. Dough-not hesitate on this offer though, because it's only available while stocks last.
Participating Krispy Kreme Australia stores:
- NSW: Auburn, Central Station (CBD), Chatswood, Liverpool, Mascot, Parramatta (Level 1), Parramatta (Level 5), Penrith, Mt Druitt, Sydney Domestic T3, Sydney Domestic T2, Blacktown
- VIC: Watergardens, Melbourne Domestic T1 (Qantas), Melbourne Domestic T4, Fawkner, Collins Street (CBD), Swanston Street (CBD), Bulleen, Chadstone, Fountain Gate
- QLD: Redbank Plains, Shell Nudgee, Pacific Fair, Albert St (CBD), Acacia Ridge, Surfers Paradise, Brisbane Jetstar (Domestic Terminal), Gold Coast Airport, Albert Street
- WA: Myaree, Whitford City, Cannington and Hay St
- SA: James Place, West Croydon, Adelaide Airport, Marion, Tea Tree Plaza.