Surprise warning for Kmart air fryer stuns Aussie mums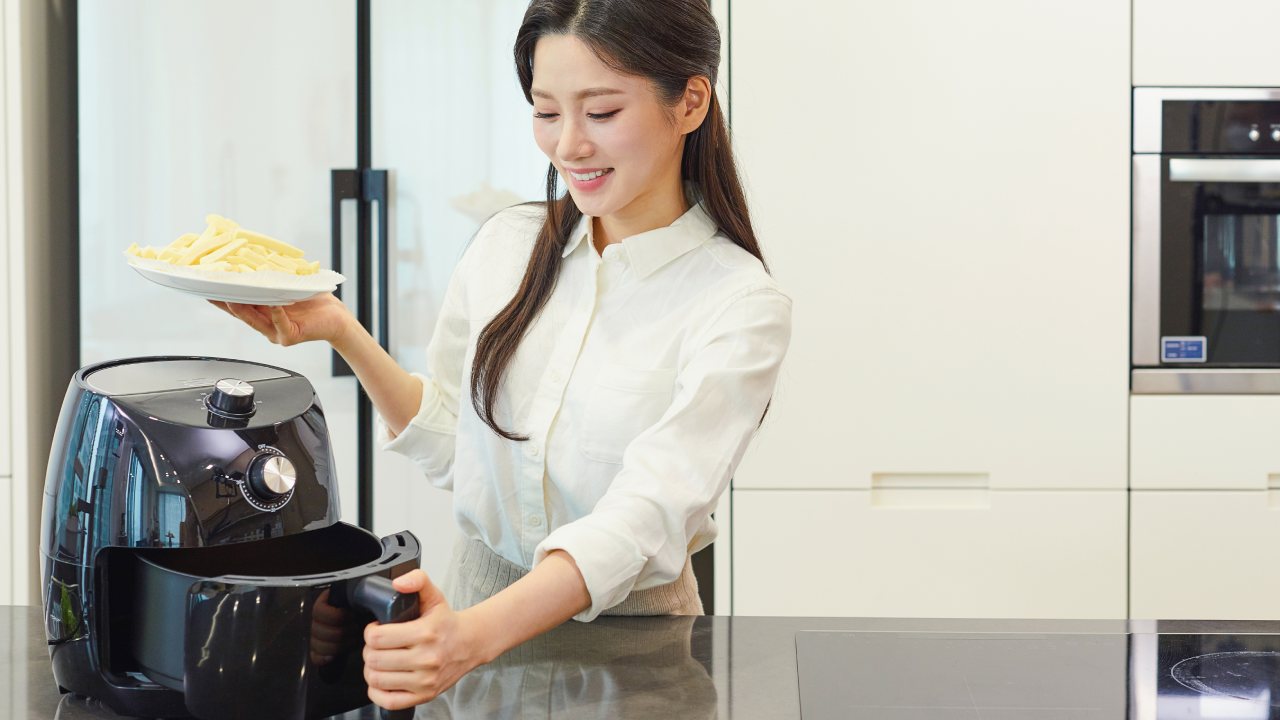 A loyal Kmart fan is raising awareness about an often-overlooked warning regarding the popular air fryer, after finding something concerning in her kitchen.
Kmart customer Rita shared her concerns to popular "Mums Who Build, Renovate & Decorate" Facebook group after she noticed something strange happening with the bottom of her air fryer.
"You hear all the horror stories about air fryers cracking benches (so glad I heard them) so I found this great terrazzo tray that matches my bench at Kmart, and it has cracked" Rita wrote.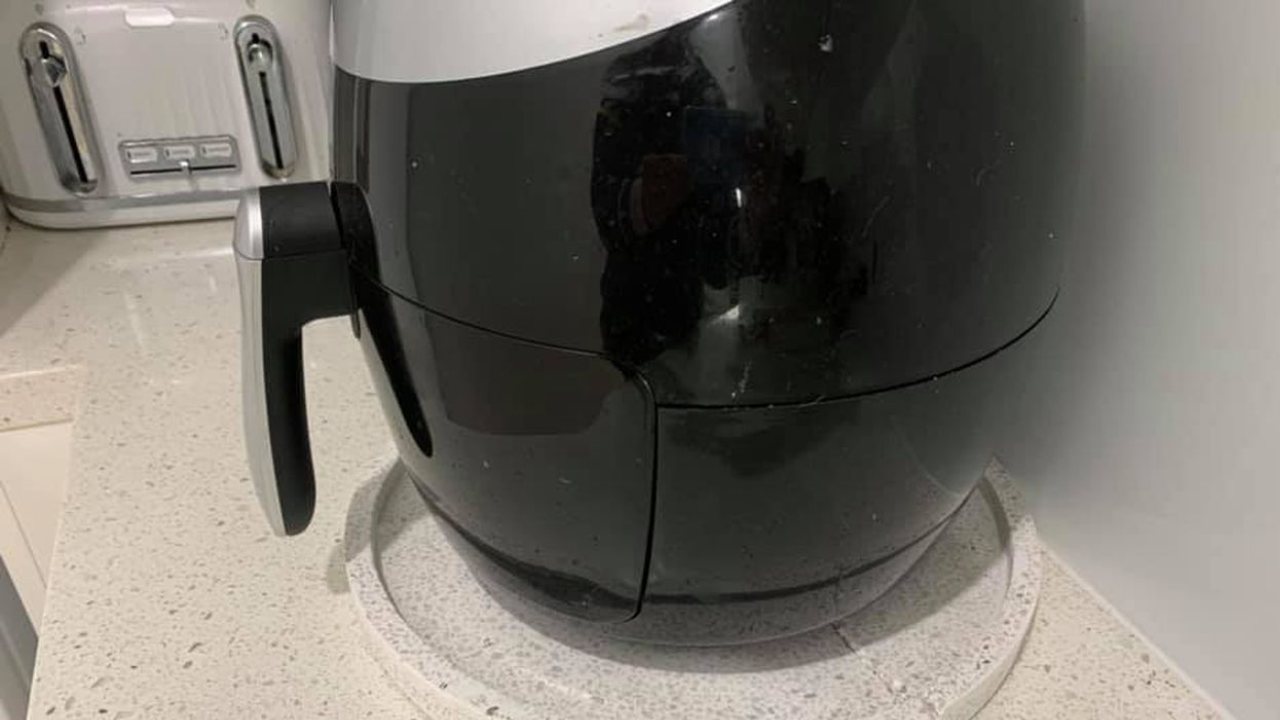 Image: Facebook
"But at least it isn't the bench!"
The recently purchased terrazzo tray from Kmart was placed underneath her air fryer to protect the bench-top from heat damage, after hearing air fryers were at risk to damage surfaces they sit on due to their heat.
As per Kmart's instruction manual, air fryers should be placed and used on a "stable, horizontal, flat and heat-resistant" surface. The company also recommends putting the air fryer on an insulated heat pad.
Rita was shocked the terrazzo tray had cracked from the heat underneath her air fryer and went out seeking advice from fellow Facebook group members.
"Do I leave it and ignore the crack? Buy another but it will probably happen again or use something else?".
A large amount of group members came forward and said they had no idea air fryers came with this warning and were capable of doing this, whereas others had sage pieces of advice.
"Wow, I've never heard that! We use ours on a stone bench and I guess I have just been lucky" one user writes. Another said "this is news to me too".
One group member shared she has hers kept on a thick wooden chopping board, also from Kmart. Another member made a similar suggestion although she doesn't have a stone bench and claims her air fryer has never damaged her laminate bench.
Thick wooden chopping boards or heat proof mats were among the most popular suggestions.