Ash Barty talks wedding plans for 2022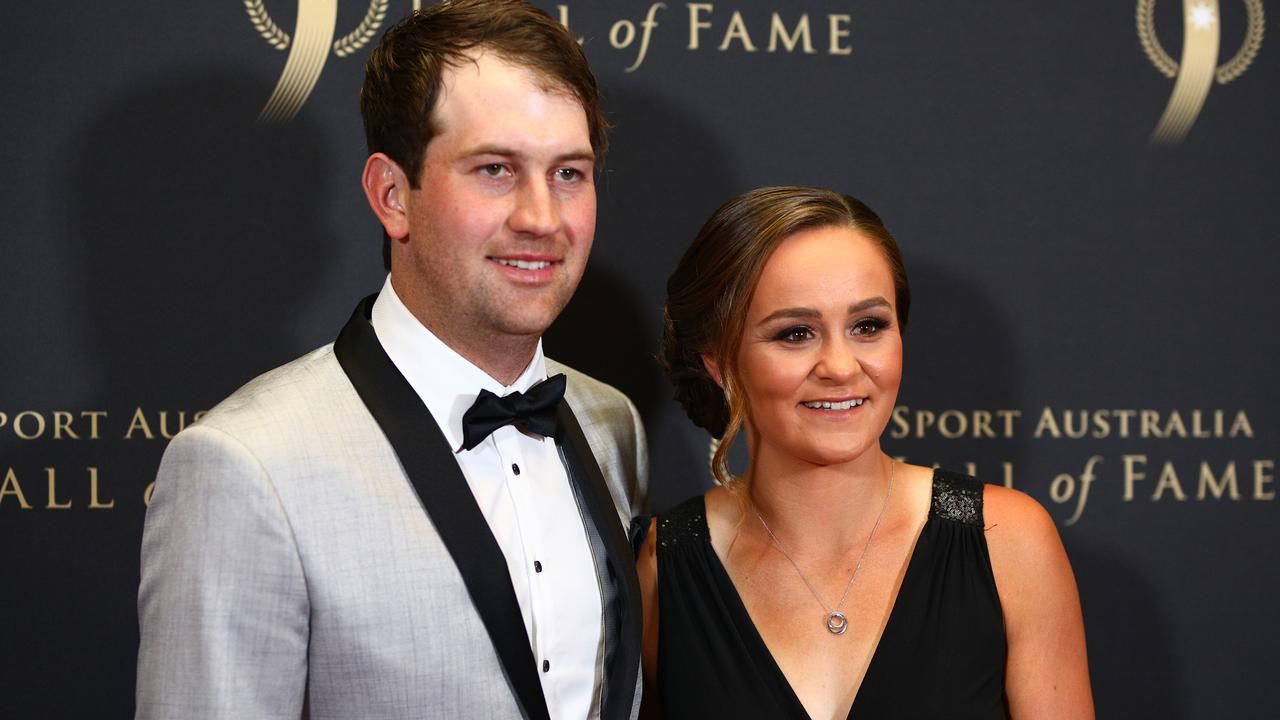 Ash Barty reveals she hopes to get married to her longtime partner Garry Kissick sometime this year.
After claiming the Australian Open title in dominant fashion last month, the 25-year-old has been enjoying casual celebrations and family time in Queensland as she comes to terms with the victory.
Barty has enjoyed an incredible start to 2022, with her year set to get even better, opening up about her plans to get married. The young tennis star became engaged to Kissick late last year, with the loved-up couple sharing heart-warming photos on social media.
View this post on Instagram
Barty later revealed the engagement was very low-key and she said her wedding will be just the same. "Hopefully it will be this year,'' she told the Courier Mail of a potential wedding date.
"It will be very low-key, very small, pretty chill, for Garry and I just the people we love the most, people who have been impactful and important in our lives. My nieces and nephews will be front and centre, I wouldn't live it down if they weren't, they will be dress shopping before I will be.''