Couple flip coin to see which surname they will take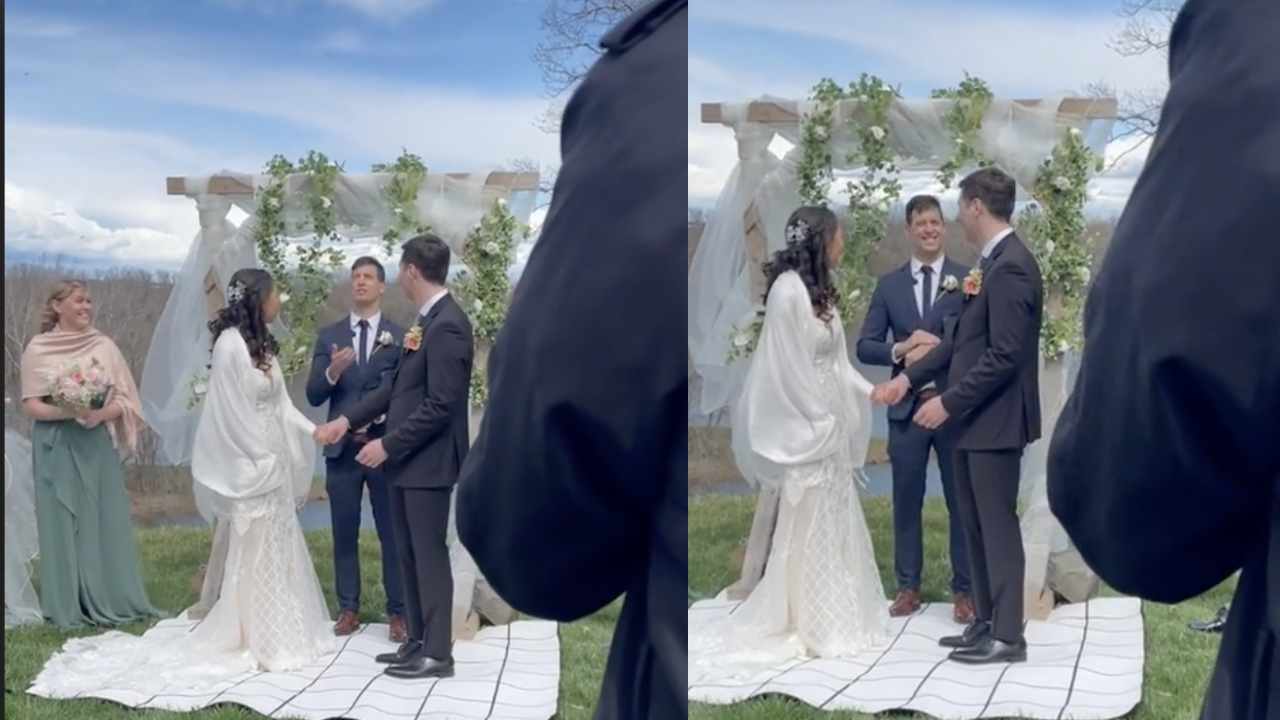 A very fair-minded couple decided that they would flip a coin in the middle of their wedding ceremony in order to see whose surname they would take on.
Pearl Lee, 28, and Collin Hansen, 25, got married in March and it was only a few months prior to the wedding that they realised they were both the last to carry their respective family's surnames.
The pair didn't want to argue about the decision, and so instead they decided to leave it to fate on the day of the wedding.
Come the wedding ceremony, the celebrant duly flipped a coin …. hailing Collin as the very lucky winner, and officially making them Mr and Mrs Hansen.
A video was shared to TikTok showing the coin flip, with many sharing their own experiences when it came to taking a surname.
"I know a couple whose families had a paintball match to decide! Winning side determined the last name," someone wrote.
"I wanted a random name but they said no. I'm Fischer, he's Peeples. We got the green light to combine and change our names to fishpeople though," another revealed.
"My maiden name is Back, my husband is Stolhand, I wanted us to be the backhands. He said no," another shared.
Images: TikTok