"Absolutely awesome": Woolies ushers in brilliant new store policy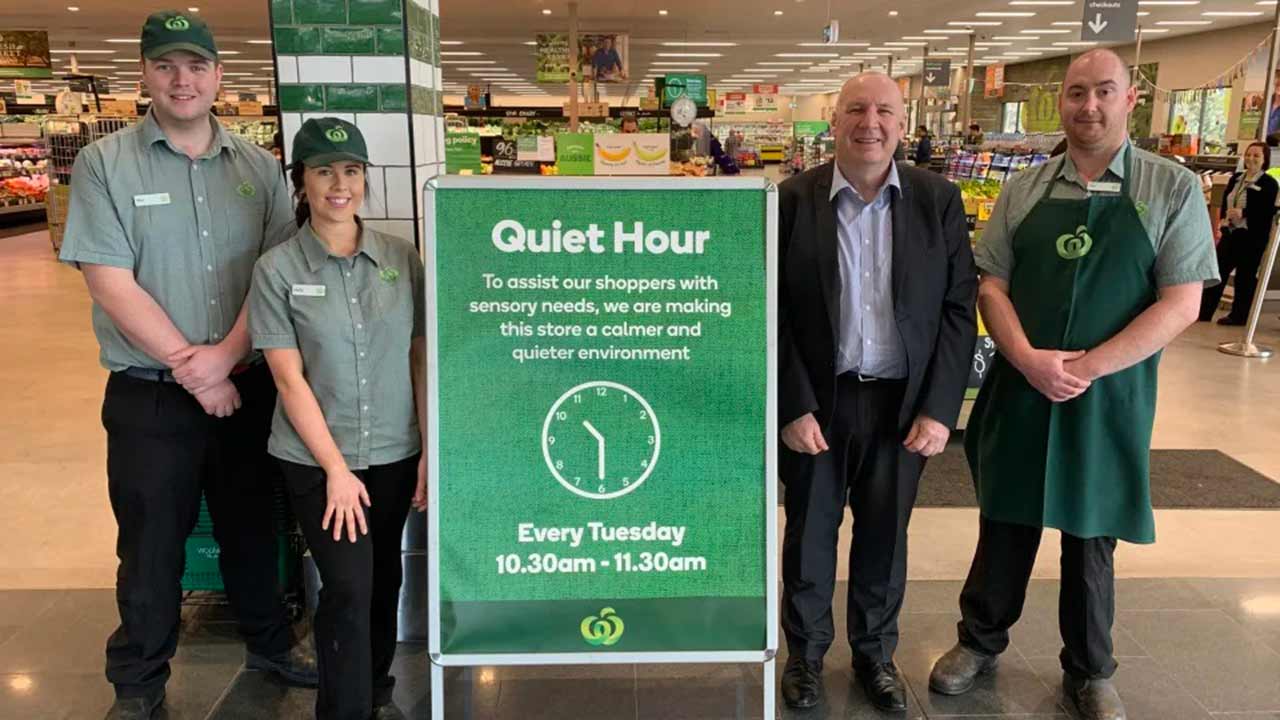 Next time you're in a Woolworths on a Tuesday, you might notice things are a little quieter than usual, and there's a good explanation.
The supermarket giant has introduced Quiet Hour, which is being introduced across the country after successful initial trials.
The "low sensory" shopping hour was designed for people who are sensitive to the usual supermarket environment, aiming to offer customers a calmer in-store experience.
"Our customers have told us there's a need in the community for a low-sensory shopping experience," a Woolworths spokesperson told Yahoo News Australia.
"Our team takes great pride in ensuring the store is quieter and less stressful for customers who want to shop during Quiet Hour and we look forward to welcoming them in store."
The Quiet Hour will bring temporary changes to the store to reduce the anxiety and sensory stress for people with autism, chronic fatigue syndrome and other specific needs.
Running every Tuesday from 10.30am to 11.30am, stores will turn down music, reduce lighting, lower the volume on store phones and registers, turn off bakery oven and chicken cooker buzzers, clear store entryways and stop all PA announcements except in cases of emergencies.
The initiative is already in place in 264 stores and was first developed with disability service providers at Life Without Barriers.
"Quiet Hour is a great example of large commercial brands recognising the diversity of our community and changing their practices to embrace their community more," Life Without Barriers Chief Executive Claire Robbs said.
It comes after Coles introduced a Quiet Hour to some of its stores in partnership with Autism Spectrum Australia.