Beloved Star Trek actress passes away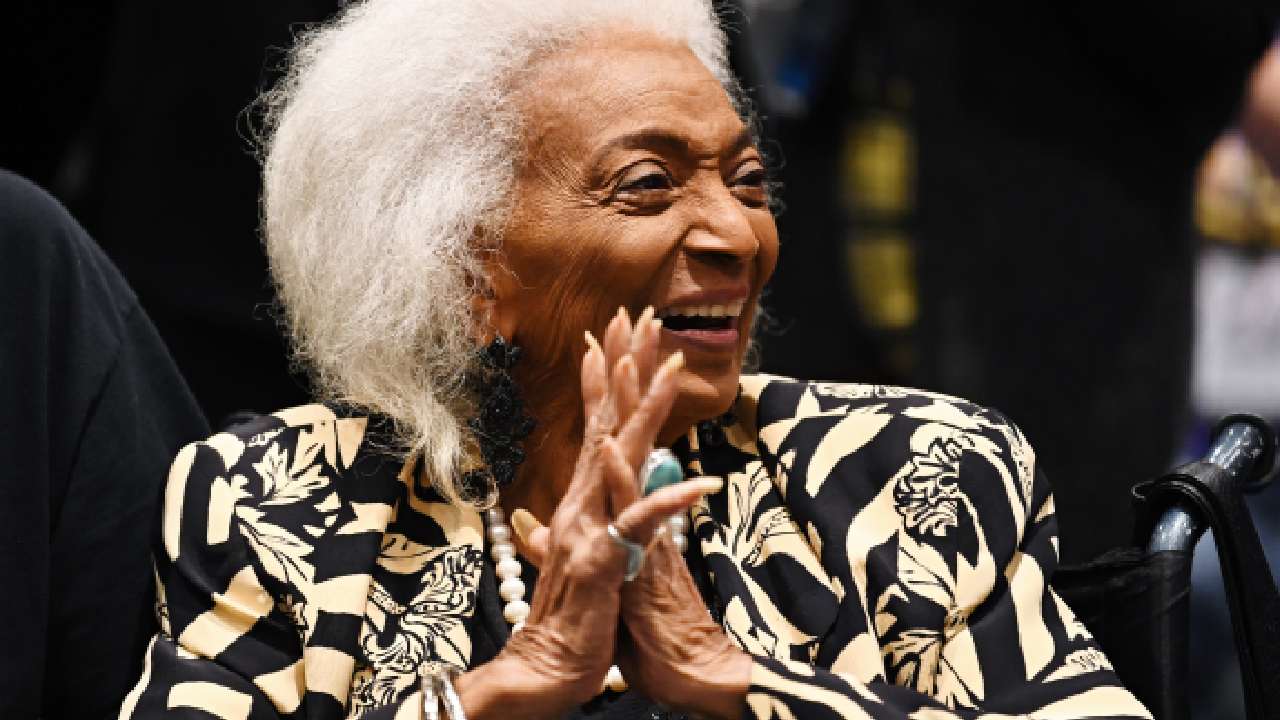 Nichelle Nichols, the iconic actress who portrayed communications officer Lieutenant Uhura on Star Trek, sadly passed away on Saturday the July 30 at the age of 89.
Her role as Uhura earned her a lifelong position of honour within the series' intense fanbase, as well as countless accolades for breaking stereotypes that had limited black women to acting roles as servants.
In fact, during the final seasons, Nichols was a part of history when Uhura and Captain Kirk kissed on screen. It was the first interracial kiss on an American TV network, making it a monumental landmark moment.
Uhura, whose name comes from a Swahili word meaning "freedom", was a capable officer, often proving she could take on any role and succeed. She was one of the first African American women to be featured in a non-menial role on television.
Nichols not only played Lt. Uhura on the original series, but also voiced her on Star Trek: The Animated Series and played Uhura in the first six Star Trek films. Uhura was promoted to lieutenant commander in Star Trek: The Motion Picture and to full commander in Star Trek II: The Wrath of Khan.
Nichols considered leaving Star Trek after season one to pursue a career on Broadway, but Martin Luther King Jr., who was a fan of the series, understood the importance of her character in paving the way for other African Americans on television, and personally convinced her to remain on the show.
NASA later employed Nichols in an effort to encourage women and African Americans to become astronauts. NASA Astronaut Group 8, selected in 1978, included the first women and ethnic minorities to be recruited, including three who were Black. Dr Mae Jemison, the first Black woman to fly aboard the Space Shuttle, said Star Trek influenced her decision to join the space agency.
Many tributes have poured in from Twitter, including those from fellow Star Trek cast members and Alex Kurtzman, the executive producer in charge of the Star Trek Universe.
Nichelle Nichols was The First. She was a trailblazer who navigated a very challenging trail with grit, grace, and a gorgeous fire we are not likely to see again.

May she Rest In Peace. #NichelleNichols pic.twitter.com/DONSz6IV2b

— Kate Mulgrew (@TheKateMulgrew) July 31, 2022
Nichelle was a singular inspiration. She's the one who really opened my eyes to what Star Trek is and can be. I can't tell you how many people have told me she's the reason they became… an astronaut, a scientist, a writer, a linguist, an engineer… it goes on and on. 1/2

— Alex Kurtzman (@Alex_Kurtzman) July 31, 2022
Nichols was married and divorced twice. She is survived by her son, Kyle Johnson.
Image: Getty