Gabby Petito's father slam's her fiancé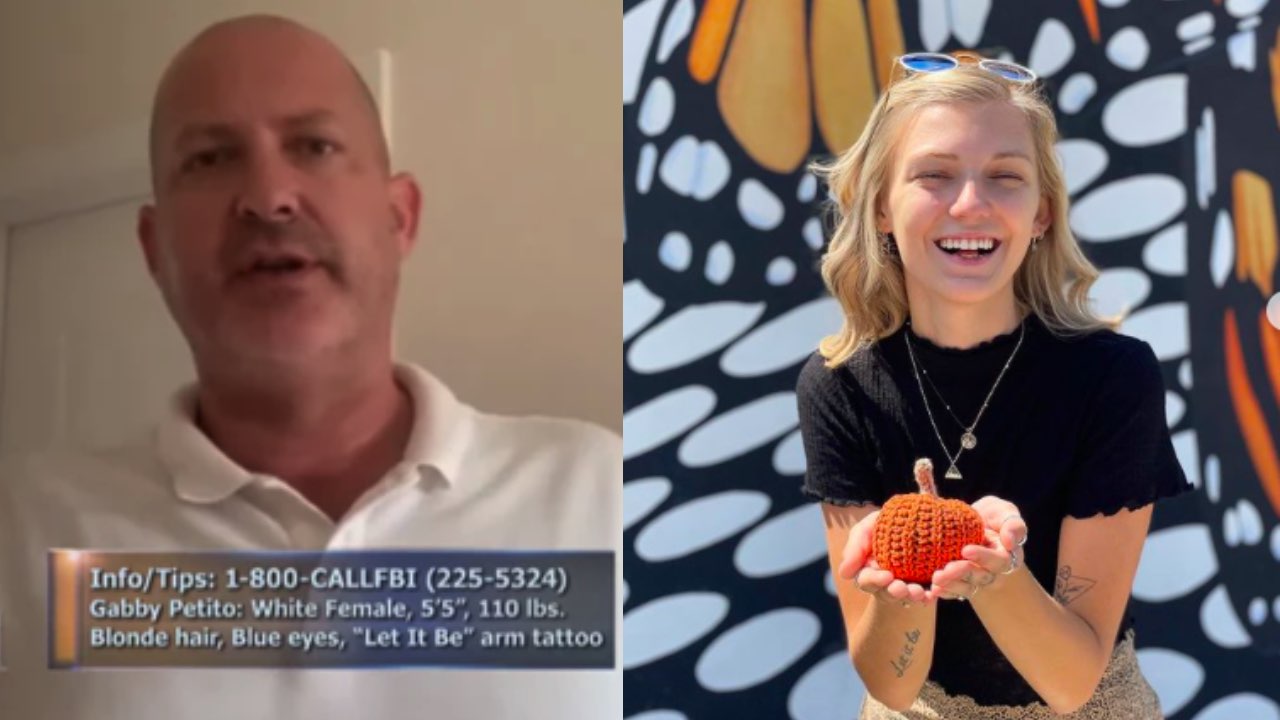 Gabby Petito's father has appeared on Dr. Phil to urge her fiancé Brian Laundrie to come forward with information on what took place on their road trip.
Joseph Petito appeared in the special episode shortly before it was confirmed that his daughter has died by homicide, as he slammed Brian and his family for refusing to cooperate in the investigation over her disappearance.
Brian Laundrie has been identified as a person of interest in the case, and has recently disappeared from his home in Florida after refusing to help the police.
"We called every [Laundrie] number we could find and no phone calls were picked up, no text messages were returned," Joseph told Dr. Phil.
"You'd think when someone says 'we're about to call the police' to find your missing kid, you'd return a phone call."
"I mean, that's just what logic would dictate for normal people. You don't get any response, that just makes it more and more concerning."
Mr Petito slammed his daughter's fiancé for leaving Gabby on the road trip alone and driving back to Florida without her.
"It's not even his van!" he said. "You came home without her, you had her van in your driveway for 10 days."
He added, "You think it's okay to leave a young 22-year-old in the middle of nowhere?"
Joseph went on to quote a statement released by the Laundrie family, as he ripped their words apart.
After reciting their statement, in which they wrote that it's "really hard on the Laundrie family and the Petito family," Mr. Petito says in response, "Well, my child is nowhere to be found and I'm not getting any answers on where to even start."
"So don't sit there and tell me how difficult it is for you because you've got reporters on your block."
The statement also claims that the family "want the search to be successful", to which Joseph fired back saying, "Well, I don't know about you, but if I want something to be successful, I will assist in making it successful. Not sit in the background."
Becoming emotional, Joseph took his opportunity to address Brian directly and tried to appeal to his daughter's fiancé.
"If you love this person and she's your fiancé, you should turn around and lead the damn charge. You should be number one, and I should be number two," he said.
Dr. Phil then asks Joseph what he would say to his daughter if she was listening, and if she was still alive.
Mr Petito said, "Gabby, let me come and get you. I will bring you to my home and I will shelter you from all of this crap until you're ready."
"I don't care about anything else but my daughter's wellbeing."
In the days following the interview, FBI officials and the Teton County Coroner ruled Petito's death as a homicide, however the cause of death is yet to be determined, pending final autopsy results.
Watch the full interview below:
Image credit: Dr. Phil / Instagram @gabspetito