Hold your horses! Scott Morrison reins in Perrottet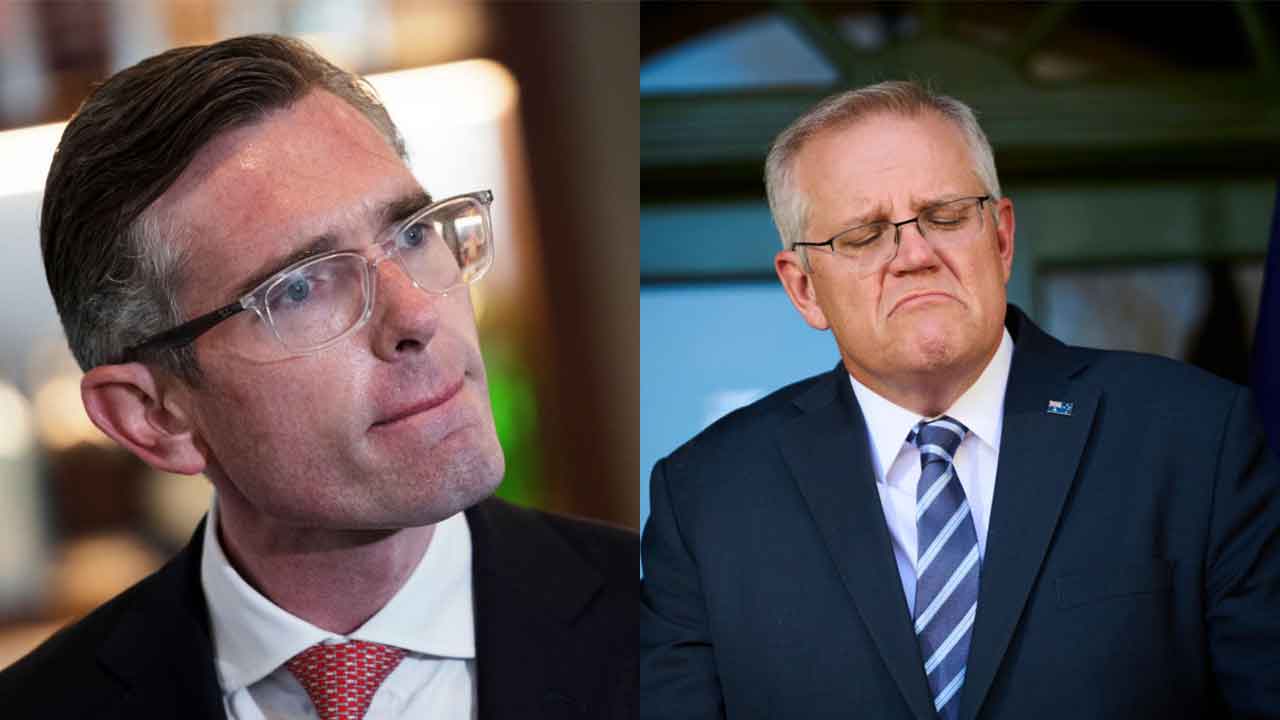 Prime Minister Scott Morrison has dampened plans to open New South Wales "to the world", after NSW Premier Dominic Perrotet made a surprising announcement on Friday morning.
Mr Perrotet shared that fully-vaccinated tourists and Australians looking to enter the state would no longer need to complete hotel quarantine from November 1.
But, arrivals must have had jabs of an approved vaccine and received negative COVID test results on departure and arrival.
"This decision is a big one, but it is the right one," Perrotet said during Friday's press conference.
"We need to rejoin the world. We can't live here in a hermit kingdom. We want people back."
However, his plans to reopen the state were squashed by the Prime Minister later that afternoon.
Mr Morrison confirmed that only Australian citizens, residents, and their immediate families would be allowed to skip hotel quarantine initially.
"I want to stress that, for the other states and territories and I have advised the premiers and chief ministers to this end, it is about Australian residents and citizens first," he said.
"The Commonwealth Government has made no decision to allow other visa holders … to come to Australia under these arrangements.
"They are decisions for the Commonwealth Government and when we are in a position to make that decision down the track, obviously in New South Wales, they will be able to do so if they are vaccinated without having to quarantine."
Following Mr Perrotet's announcements, sources from the Federal Government told news.com.au they were "surprised" and insisted that the decision was up to the Commonwealth.
"NSW don't choose how we open up the borders and to whom," one source said.
The airline industry was also taken aback by the announcement, with airlines proceeding to try and fill 6,000 seats on weekly flights to Sydney.
An industry source told Guardian Australia: "We've been caught by surprise on this, we've had zero consultation it was happening today."
Mr Perrotet also encouraged returning Australians to stop by Sydney, saying he could not control the quarantine requirements of other states and territories.
"If you're a returning Australian and you want to come here, stay in New South Wales and stay in Sydney," he said.
"Have a great time and spend up big."
Australia is expected to reopen once 80 percent of over-16s have been fully vaccinated, according to the national reopening plan that all states and territories agreed to in August.
This would trigger a "gradual opening of inward and outward travel with safe countries", rather than an immediate reopening to vaccinated people from any country.
Images: Getty Images