Israel Folau and Rugby Australia reach million dollar settlement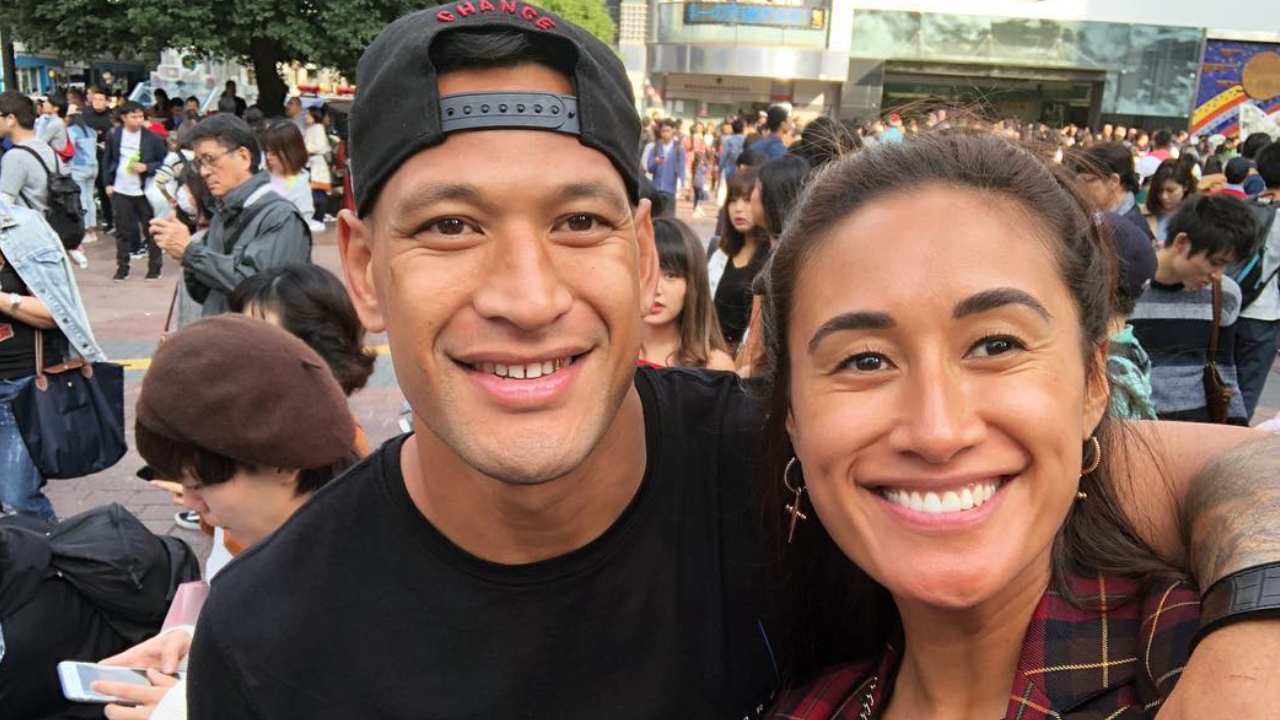 Rugby Australia and disgraced sportsman Israel Folau have reportedly ended their bitter legal battle after months of back and forth, for a reported $8 million.
According to reports, RA apologised to the former Wallabies fullback star in an out-of-court settlement on Wednesday to avoid a lengthy court battle.
Folau, whose contract was terminated after writing "hell awaits" gay people, among others, in an Instagram post in April, was seeking $14 million in compensation.
While the exact amount is still to be revealed, The Daily Telegraph reported Falou agreed to an $8 million settlement.
Rugby Australia chief executive Raelene Castle told stakeholders the details of the settlement were confidential.
"The terms of the settlement are confidential but importantly Israel's legal claim has been withdrawn and whilst we were very confident in our legal position, this outcome provides certainty for Rugby Australia and allows us to avoid incurring ongoing legal costs and the risks and distractions of a lengthy trial," she said.
RA maintains they firmly disagree with the post made by Folau in April.
Folau says he and his wife Maria feel "vindicated" by Wednesday's settlement.
"We are extremely pleased with the settlement reached today," Folau said in a video.
"Maria and I would like to thank God for his guidance and strength,' he said.
"Thank you to our supporters for their thoughts and prayers, in particular our families, our congregation as well as Martyn Iles and the Australian Christian Lobby."
Folau hopes their case will lead to greater religious freedom.
"We started this journey on behalf of all people of faith to protect their rights of freedom of speech and religion," he said.
"We now look forward to the federal government enacting the legislation necessary to further protect and strengthen these rights for all Australians."
Rugby Australia issued a statement where they said: "The social media post reflected Mr Folau's genuinely held religious beliefs, and Mr Folau did not intend to harm or offend any person when he uploaded the social media post."
Folau has released his own apology where he said he wants all Australians to know "that he does not condone discrimination of any kind against any person on the ground of their sexuality and that he shares Rugby Australia's commitment to inclusiveness and diversity.
"Similarly, Mr Folau did not intend to hurt or harm the game of rugby and acknowledges and apologises for any hurt or harm caused."
While the former cross-coder footballer did not announce any plans to return to his beloved sport – he says he looks forward to "moving on with his life" to "focus on his faith".
UPDATE: Castle fronted media speculation on Thursday to refute the "wildly inaccurate" settlement amount reported.
"Folau settlement numbers are confidential but numbers being speculated are wildly inaccurate," Castle said in a tweet on Thursday morning.
Folau settlement numbers are confidential but numbers being speculated are wildly inaccurate

— Raelene Castle (@raelenecastle) December 4, 2019
Castle further reiterated the nature of the settlement is strictly confidential and cannot be discussed in detail.
"I can't talk about the settlement numbers, but we're in a better position than if we went to court," Castle said.
"We had a number that we knew was more cost effective to us to settle."
Castle said the decision was a "commercial decision" and a "normal process" aimed at avoiding the risk of paying more if court proceedings didn't go their way.
"It allows us to not have the uncertainty of a trial," she told reporters.
"We didn't get it wrong.
"At the end of the day we stood up for the values of Rugby Australia of inclusiveness."