"It was do or die": Man tells of pulling family from burning car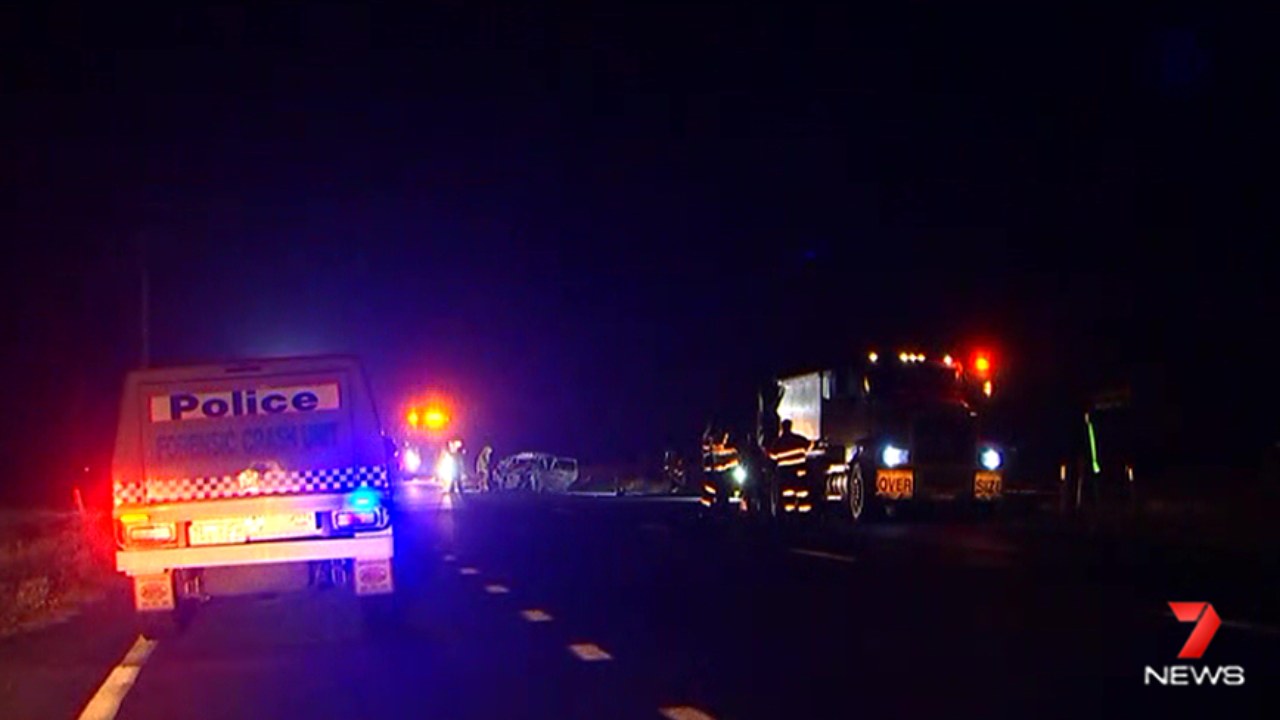 A man and his co-worker who saved a family from a burning car says that he was running on "pure adrenaline".
Mark Greenhalgh and his co-worker pulled the family from a crash that resulted in the death of a 12 year old girl in central Queensland.
"I don't know what was going through my head, I am still lost for words today because I have never seen anything like that," he said.
"It was do or die. I realised these people were going to die if I didn't do anything. I just got into the car and adrenaline set in, I suppose."
Mark and Peter were stopped along an intersection when Mark lifted his hand to wave at a truck that was stopped. It was here that the station wagon slammed into the back of the truck.
"As soon as we got side-by-side with the truck, we saw the car just run straight into the a*** of it," Mr Greenhalgh told Brisbane Times. "There was no screeching of tyres, just bang. We got covered in glass," he said.
Greenhalgh did a U-turn and came back to help the people involved in the accident.
"By the time we got back, the car was alight, the bonnet was up and the flames were all through the roof," he said to MSN.
"The bonnet was all crumpled up and you could see the top of the motor. The flames were higher than me. There was no way in the world we could put it out."
With the help of the truck driver and Peter, the woman and the two children were out of the car within five minutes of the crash.
"My mate and the truck driver ended up getting the little boy free and he was out first. He was awake and moving," he said.
"I was focused on the driver because she was stuck pretty bad, she had a gash to the knee."
However, the 12-year-old girl that was pulled from the crash did not survive.
"The little girl was unconscious. We got her out but she never woke up.
"The mum was obviously in hysterics, she was trying to get the little girl to wake up and kept asking where her boy was.
"She [the girl] wasn't moving at all, she looked like she was sleeping. It was terrible."
A police statement was issued by Queensland Police confirming the passing of the girl.
"The three occupants escaped from the car," the statement read. "A 12-year-old girl suffered critical injuries and was declared deceased at the scene.
"The female driver and nine-year-old boy were transported to Mackay Hospital with minor injuries."
Join Over60
Join our community of over 400,000-plus members today and get the latest Over60 news, offers and articles.
Get all the latest Over60 news, offers and articles.