Kevin Rudd disputes story he wanted to assault diplomat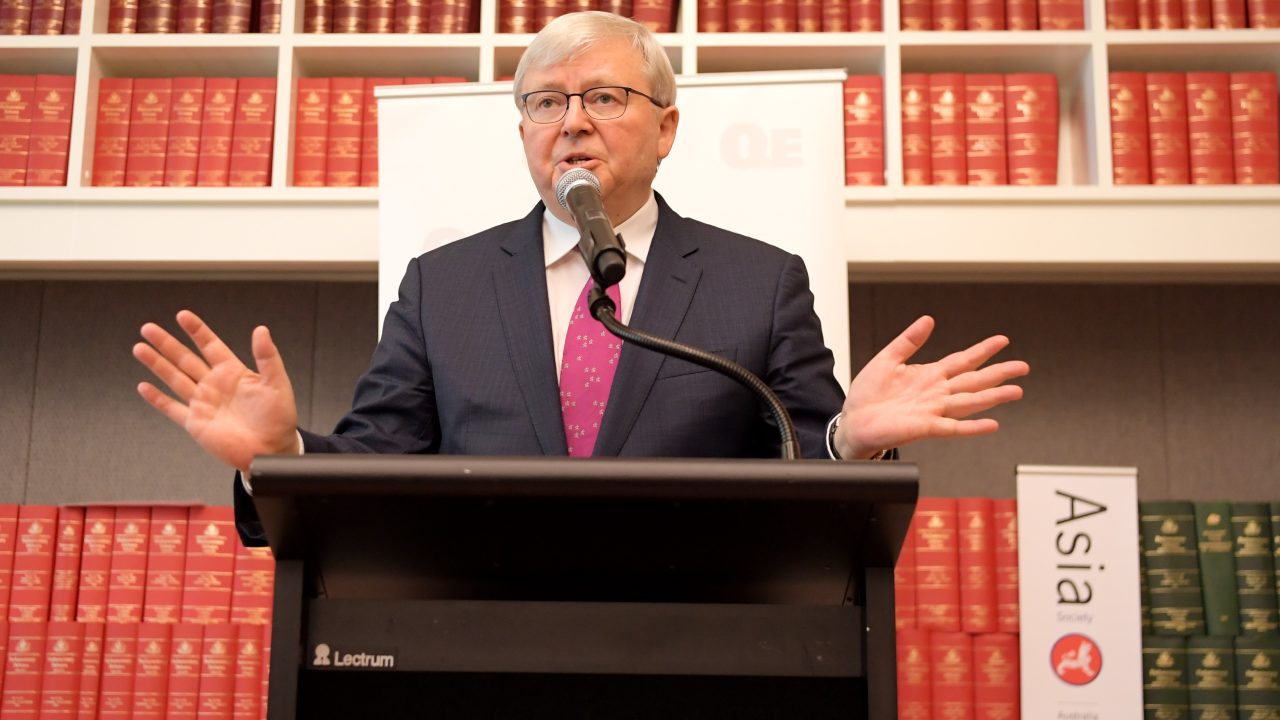 Former Prime Minister Kevin Rudd has denied an allegation that he had to be stopped from punching a Chinese negotiator during a failed climate change summit.
The claims were made by British PM Gordon Brown in an article that references the failed 2009 Copenhagen Climate Change summit.
"I look back on the Copenhagen climate change summit in 2009, when the UK and Europe's enthusiasm for a deal failed to overcome both the reluctance of the US to make legally binding commitments, and the deep suspicion of China, India and the emerging economies of any obligations that they believed might threaten their development," he wrote.
'So determined were they to avoid binding commitments that they rejected Europe's offer to unilaterally bind itself to a 50% cut in its emissions.
"So bitter were the divisions that the Australian prime minister Kevin Rudd, who bravely stood out for an ambitious deal, had to be physically restrained from punching the Chinese negotiator."
Rudd quickly denied the claims, while getting a jab in at Tony Abbott.
"No. It didn't happen," he said.
"I've always made a point of leaving the shirtfronting to Tony Abbott.
"The bottom line is that I was vigorously prosecuting Australia's climate interests at a time when China was aggressively resisting. I make no apologies for doing so."
It's not the first time Rudd has been known to lose his temper, as a 2012 video was leaked of Rudd swearing about a script in Mandarin.
"You can tell these d***heads in the embassy to just give me simple sentences. I've said this before," Mr Rudd says.
"Tell that bloody interpreter. This f***ing language just complicates it so much, you know. How can anyone do this."
Join Over60
Join our community of over 400,000-plus members today and get the latest Over60 news, offers and articles.
Get all the latest Over60 news, offers and articles.