Kyrgios' solemn vow despite positive COVID test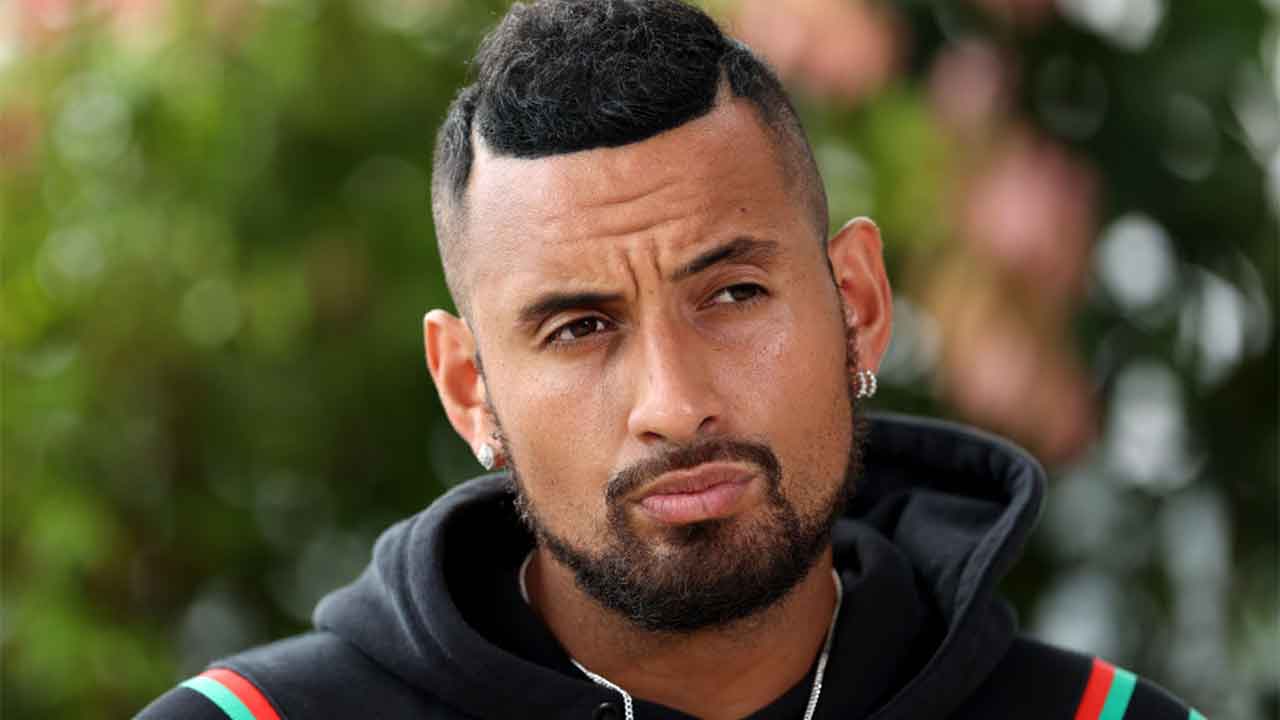 Australian tennis player Nick Kyrgios has revealed he has tested positive to COVID-19, prompting his withdrawal from the Sydney Tennis Classic and jeopardising his chances at the upcoming Australian Open.
Kyrgios withdrew from the Sydney competition on Monday two hours before his match with Fabio Fognini at Ken Rosewall Arena at Sydney's Olympic Park.
He later took to Instagram to explain it was due to testing positive to the virus.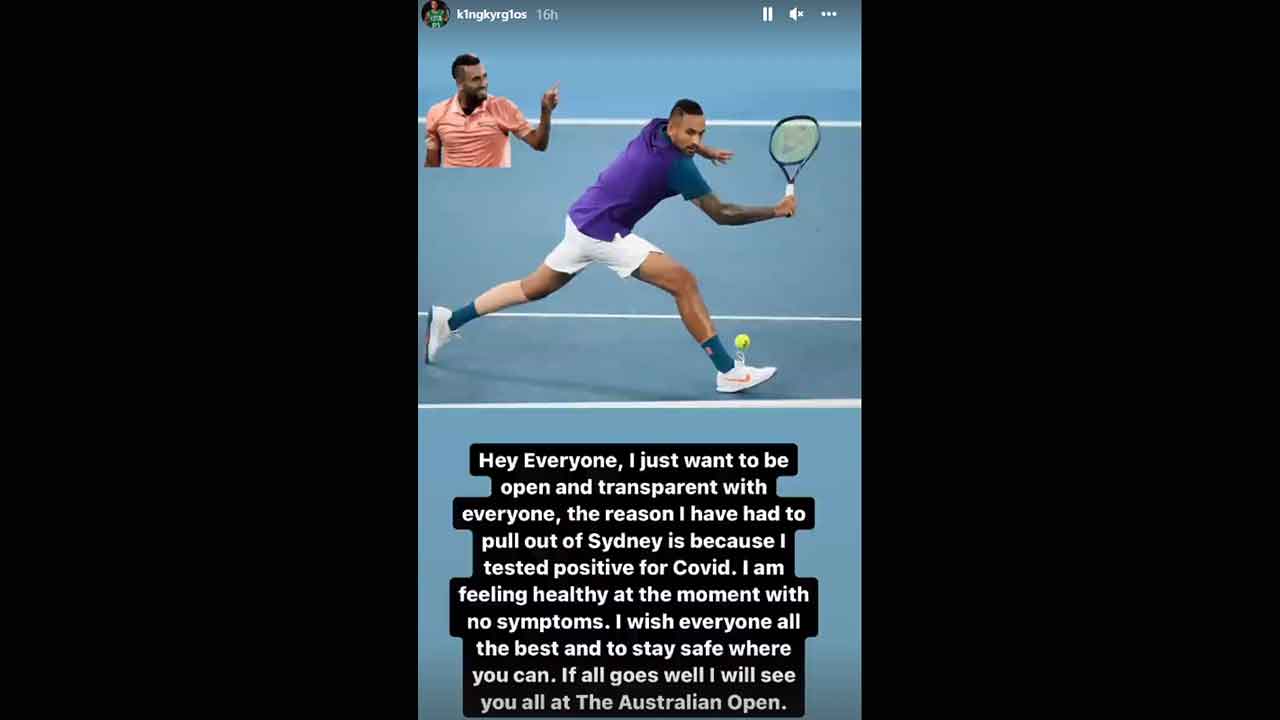 Image: @k1ngkyrg1os (Instagram)
"Hey everyone, I just want to be open and transparent with everyone," he wrote.
"The reason I have had to pull out of Sydney is because I tested positive for Covid. I am feeling healthy at the moment with no symptoms.
"I wish everyone all the best and to stay safe where you can.
"If all goes well I will see you all at The Australian Open."
The 26-year-old's late withdrawal comes after he missed the Melbourne Summer Set last week due to asthma.
As Kyrgios is currently in NSW, he will be expected to isolate for seven days.
With the Australian Open due to start in Melbourne on Monday, January 17, Kyrgios' isolation period casts doubt on whether he can make it on time and compete, let alone whether he develops any symptoms.
Despite his huge announcement, Kyrgios has been overshadowed by the ongoing drama surrounding Novak Djokovic - who may still be forced to leave Australia by the Immigration Minister.
Several other players due to play at the Australian Open have also withdrawn due to breathing issues, including Georgian player Nikoloz Basilashvili, who told his team that "every shot I'm out of breath".
Dalila Jakupovic was also forced to retire after dropping to the ground during her match.
"I was really scared that I would collapse," she told The West Australian. "That's why I went onto the floor because I couldn't walk anymore.
"I don't have asthma and never had breathing problems. But the points were a bit longer and I just couldn't breathe anymore and I just fell on the floor."
Though organisers of the Australian Open haved blamed poor "air quality" for the select players' struggles, Melbourne's air quality is ranked as "good" by international standards.
Image: Getty Images