Leigh Sales attacked by Dan Andrews fan after press conference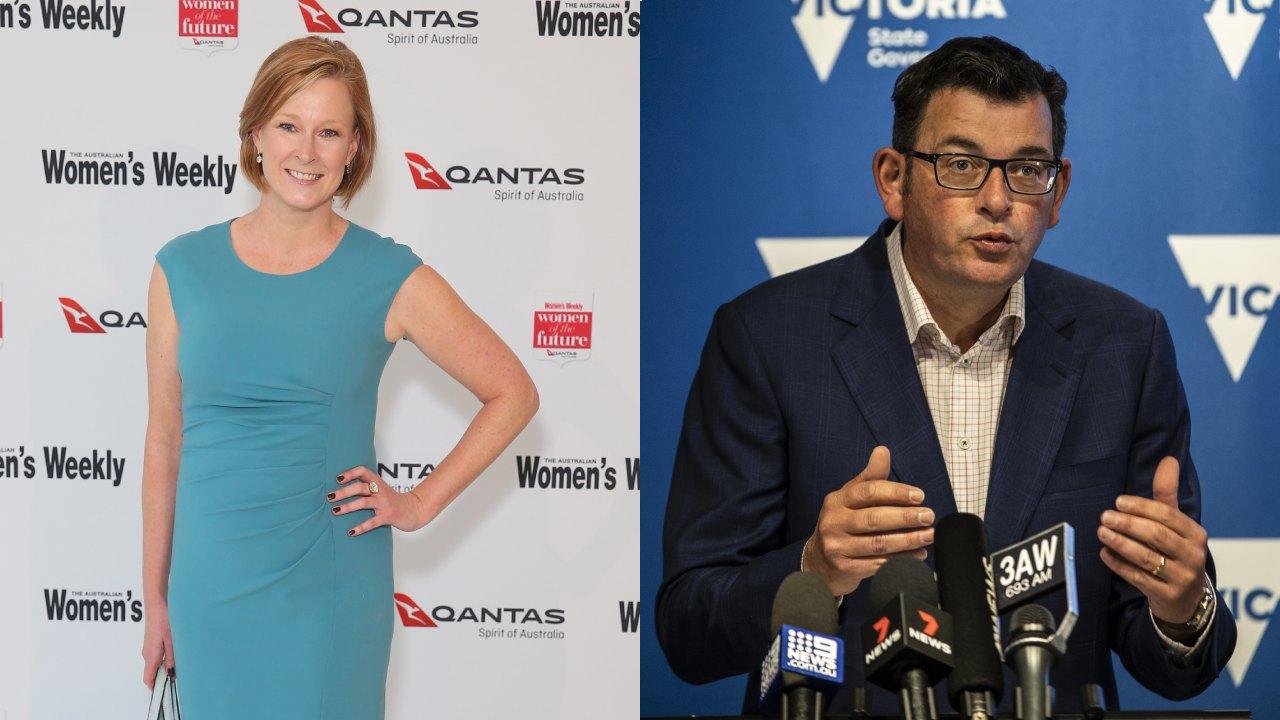 Leigh Sales made a surprise appearance at Victorian Premier Dan Andrews' press conference Monday, but his online fans weren't happy with the way the confrontation between the pair occurred.
Sales got "caught in lockdown" and attended the press conference, where she pressed Andrews on the need for a five-day lockdown and if he lacked confidence in his state's hotel quarantine system.
Despite appearing uncomfortable at times during Sales' questioning, Andrews still provided answers to her questions.
However, Andrews' devoted online followers known as "Dan Stans" have slammed Sales on Twitter for her questions to the premier.
"I watch these every day to keep my community informed. The way you hijacked it today to get an interview that you felt entitled to was incredibly rude and disrespectful not just to those you interrogated, but to those who have to watch it to be informed," one woman tweeted to Sales.
"This was not your show, or your interview, it was their forum to inform the public, us. And you made it incredibly uncomfortable for us to watch just so you could get your scoop or gotcha. You have a profile and a voice and you could use it to help us, but you made things worse."
"Did you advise @DanielAndrewsMP that @abc730 would be high jacking (sic) the press conference, which is primarily held to inform Victorian public of updates to COVID restrictions and how to stay safe?" a different woman said.
"Was your ego so bruised that Andrews couldn't accommodate your request for interview?"
"Leigh Sales was rejecting expert health advice which the Premier is following. This is offensive to the vulnerable that need to be protected," another man tweeted.
It's not the first time "Dan Stans" have been unhappy with questioning from Sales, as they accused her of making "cheap jibes" after she covered Victoria's handling of the COVID-19 pandemic.
"Why do you do this, Leigh, don't you realise this confrontational manner is uncalled for and offensive to us Victorians," one Victorian wrote to Sales on Twitter.
"Cut out the loaded questions and cheap jibes."
Sales hit back in response, arguing it was her job to ask the tough questions.
"I view my job as asking questions that help Victorians learn about the decisions made about their lives and livelihoods, by people in power, whom Victorians elect and pay for with their tax dollars," Sales tweeted.
Join Over60
Join our community of over 400,000-plus members today and get the latest Over60 news, offers and articles.
Get all the latest Over60 news, offers and articles.