Lidia Thorpe causes a stir after mocking the Queen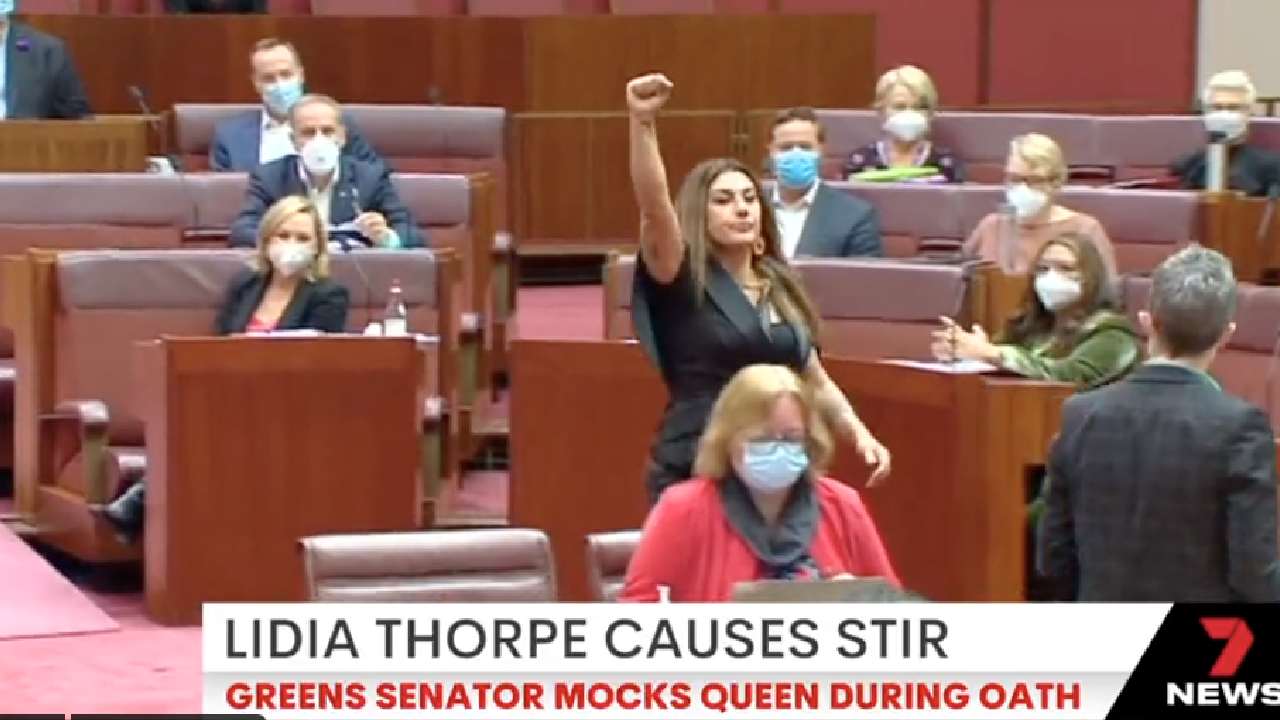 Outspoken Greens Senator Lidia Thorpe has been forced to take a second oath of allegiance in the Senate.
This comes after causing quite the stir by openly describing the Queen as a "coloniser".
The controversial Victorian Greens Senator has previously said that the Australian parliament had no permission to be here and that her role as an Indigenous woman was to "infiltrate" the senate.
She was asked to recite the oath of allegiance, then marched towards the despatch box with her fist in the air before stating: "I, sovereign Lidia Thorpe, do solemnly and sincerely swear that I will be faithful, and I bear true allegiance to the colonising Her Majesty Queen Elizabeth II."
MPs present then interjected, warning that she would not be officially considered a senator if she failed to recite the pre-written oath properly.
"Senator Thorpe, Senator Thorpe, you are required to recite the oath as printed on the card,'' Senate President Sue Lines said.
Senator Thorpe then took the oath again, mispronouncing "heirs and successors" as the Queen's "hairs" and successors.
Later, taking to Twitter, she declared: "Sovereignty never ceded."
This isn't the first time the Greens Senator has raised public concerns about colonisation.
In June when speaking to the ABC, she argued that the Australian flag represents "dispossession, massacre and genocide" and accused the media of pitting her against Liberal Senator Jacinta Price.
"The colonial project came here and murdered our people. I'm sorry we're not happy about that," she said.
"If people are going to get a little bit upset along the way, well that's just part of the truth telling. The truth hurts."
Image: Twitter