Man charged after ramming Christmas parade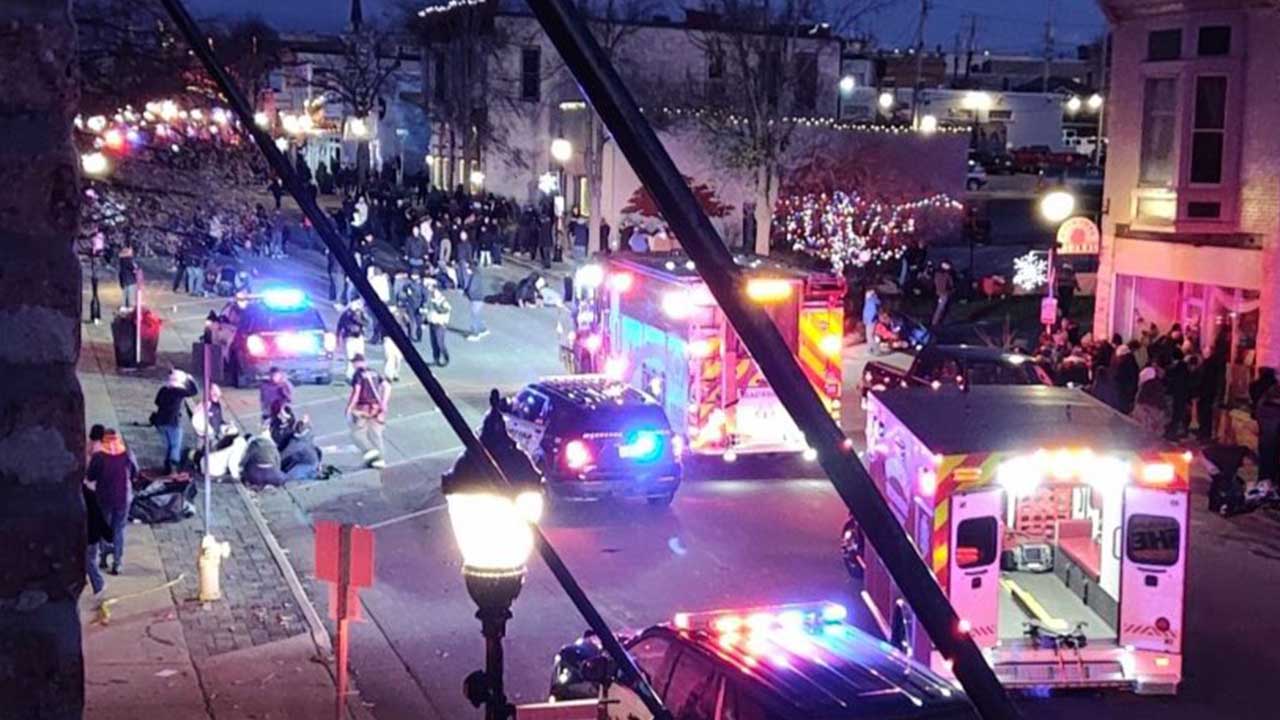 A man has been charged after driving his SUV through a Christmas parade in Waukesha, Wisconsin, with police saying the act was intentional.
39-year-old Milwaukee resident Darrell E. Brooks has been charged with five counts of first-degree intentional homicide after his actions resulted in the deaths of at least five adults and injuries to more than 40 others, including over a dozen children, with 18 children requiring hospitalisation. Those killed range in age from 52 to 81.
Victims included members of the Milwaukee Dancing Grannies, a group that performs regularly in parades around Wisconsin. In a statement posted on Facebook, the group said, "Those who died were extremely passionate Grannies. Their eyes gleamed.....joy of being a Grannie. They were the glue....held us together."
Brooks drove his SUV through barricades, ignoring warnings from police officers stationed to protect the parade, minutes after leaving the scene of a "domestic disturbance", according to Dan Thompson, chief of the Waukesha Police Department. According to a livestream of the event, Brooks drove his car into the crowd just as a marching band had started to play 'Jingle Bells'.
Of the incident, Waukesha Mayor Shawn Reilly said, "Today our community faced horror and tragedy in what should have been a community celebration.
"I'm deeply saddened to know that so many in our community went to a parade but ended up dealing with injury and heartache."
Brooks was out on $1000 bail in relation to domestic abuse charges, where he was again accused of using a car to cause injury. In a statement released on Monday, the Milwaukee County District Attorney's office said that the bail had been set "ridiculously low".
Brooks' initial court appearance will take place on Tuesday at 4 pm CT, and it will be available via livestream for the public.
Image: Twitter