Fairytale mansion smashes record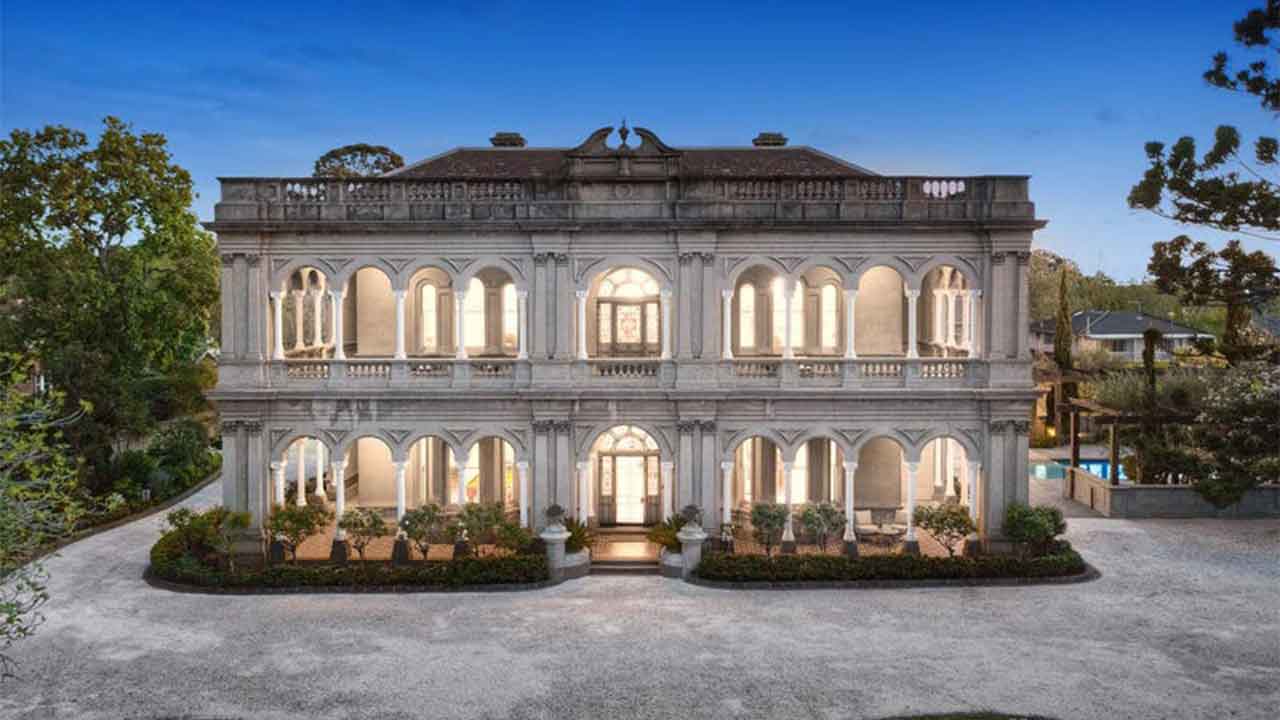 Scroll down to view the gallery below
A dreamy mansion in the ritzy suburb of Kew, in Melbourne's east, has "smashed" the suburb's record after it was sold for an undisclosed price.
Also known as Ross House, the mansion was advertised with a price guide between $17 and $18.7 million.
The home was sold by Jellis Craig Boroondara, and director Geordie Dixon said the sale had beaten the suburb's previous $12 million record sale from 2017.
"We definitely smashed that record," she said.
"That classic facade is really irreplaceable and I think that's what stood out between us and everything on the market at the moment."
She said that she received a "huge amount of interest" from parties across Melbourne, but that it wasn't the suburb that drew them in.
Rather, they were attracted by the style and grandeur of the six-bedroom, five-bathroom mansion.
"It's not your stock standard home, it has everything - from the fairytale facade to the pool and the history of it," Ms Dixon said.
The home was built in 1889, and its owner, Charles Donaldson, reportedly drew inspiration for the home from his travels in Italy.
The 4585-square-metre property has been described as "one of Melbourne's finest family estates", featuring meticulously landscaped gardens, a pool, a tennis court, and a six-car garage.
Ms Dixon said the current owners were "thrilled" by the result, and were selling so they could downsize.
The luxury home was previously listed in 2020 with a $21.5 million price tag, but was pulled from the market after being unsold for 130 days, according to CoreLogic records.
Images: JellisCraig