Prized Victorian beach boxes under threat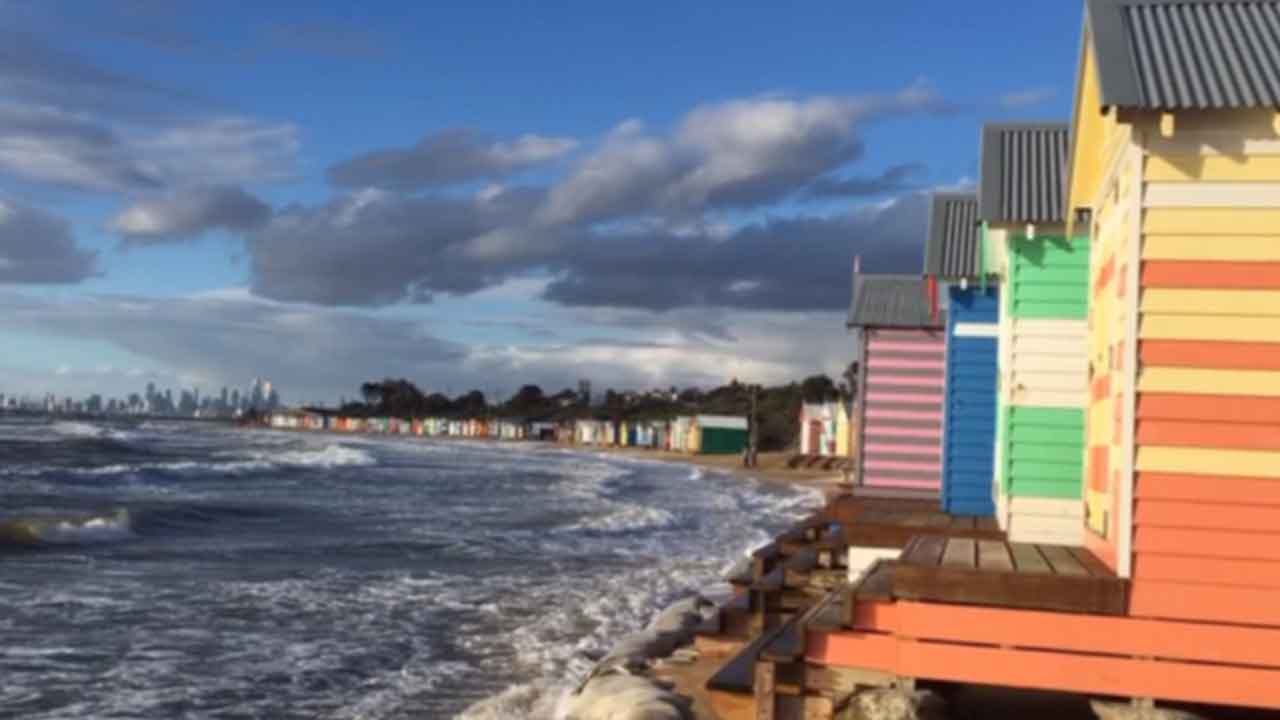 Scroll down to view the gallery below
The popular yet pricey bathing boxes in Melbourne's southeast are facing threats of erosion and choppy water - which could see them become inaccessible.
With water lapping at the edges of the colourful Brighton beach boxes, many appear to be sandbagged and some appear to be totally inaccessible.
Despite that, and concerns of erosion in the area, locals claim that several of the 82 boxes on the foreshore have been built and sold by Bayside Council.
One box was recently snapped up for a whopping $650,000, despite it being unlivable.
"Well that's the price of a house, isn't it?" one shocked local told 7NEWS.
At just 25 square metres in size, the tiny beach box would have cost $26,000 per square metre. At the same cost rate, an average-sized house would cost around $6 million.
With only 120 of the colourful boxes between Mount Eliza and Portsea, the rare occasions where one hits the market sees them sell for more than $300,000.
Though anyone who can afford it can purchase a bathing box in Mount Martha, the Mornington Peninsula Shire only wants local ratepayers to be able to own them.
But by spending a similar amount, people can purchase a full-sized home in suburbs including Craigieburn, Deer Park, Werribee and Pakenham.
"Quite often boxes along the peninsula have notes put under their doors asking if they're for sale," said Mark Davis from the Mornington Peninsula Beach Box Association.
"There's only so many of them and they aren't being built anymore."
Images: 7NEWS