Elvis takes centre-stage in unlikely destination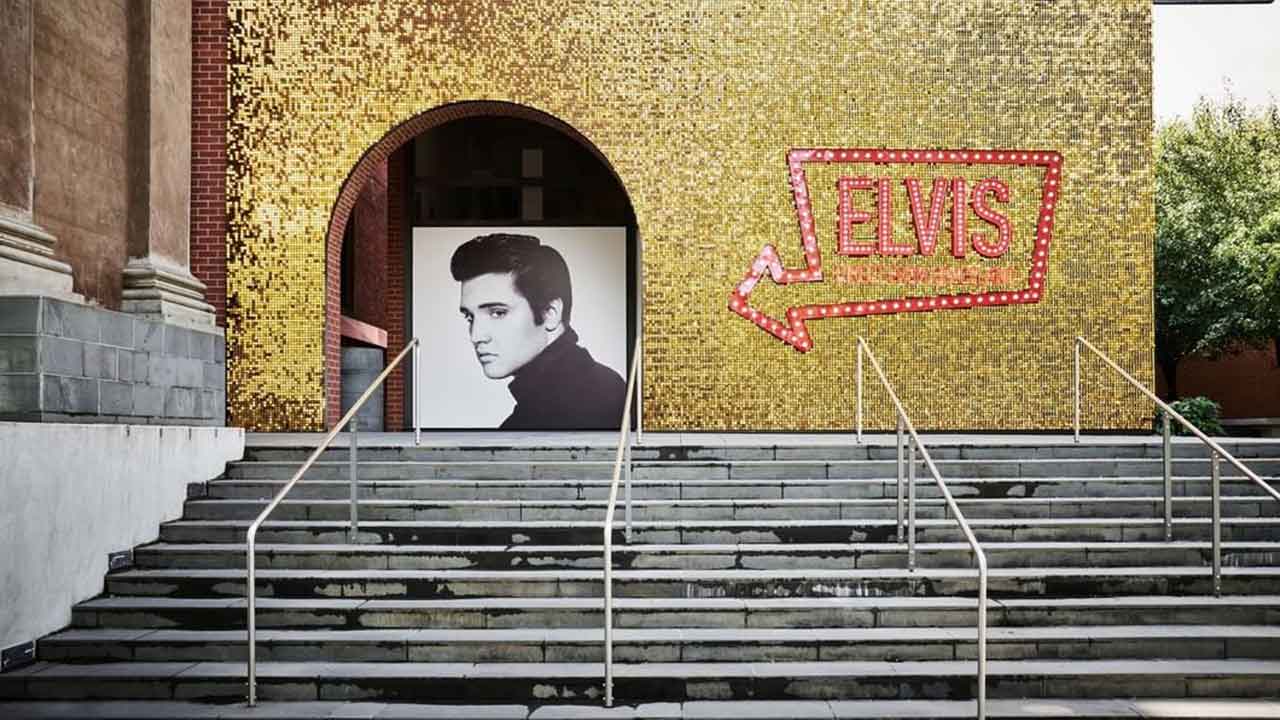 A blockbuster exhibition of all things Elvis Presley is taking over the regional Victorian city of Bendigo, with over 30 activities featuring across the four month celebration.
Elvis: Direct From Graceland has taken over Bendigo Art Gallery displaying about 300 personal items on loan from Graceland, Memphis, including Presley's military uniforms, jumpsuits, his wedding suit and Priscilla's wedding gown and veil, and their daughter's toys.
View this post on Instagram
Even the King's vehicles have made the journey, with his custom Harley Davidson and the red convertible from the film Blue Hawaii - the only car Elvis actually owned from his movies - included in the display.
One room is dedicated entirely to his outfits, including the one he wore to meet President Nixon, an array of his bedazzled Vegas suits, and casual off-stage outfits.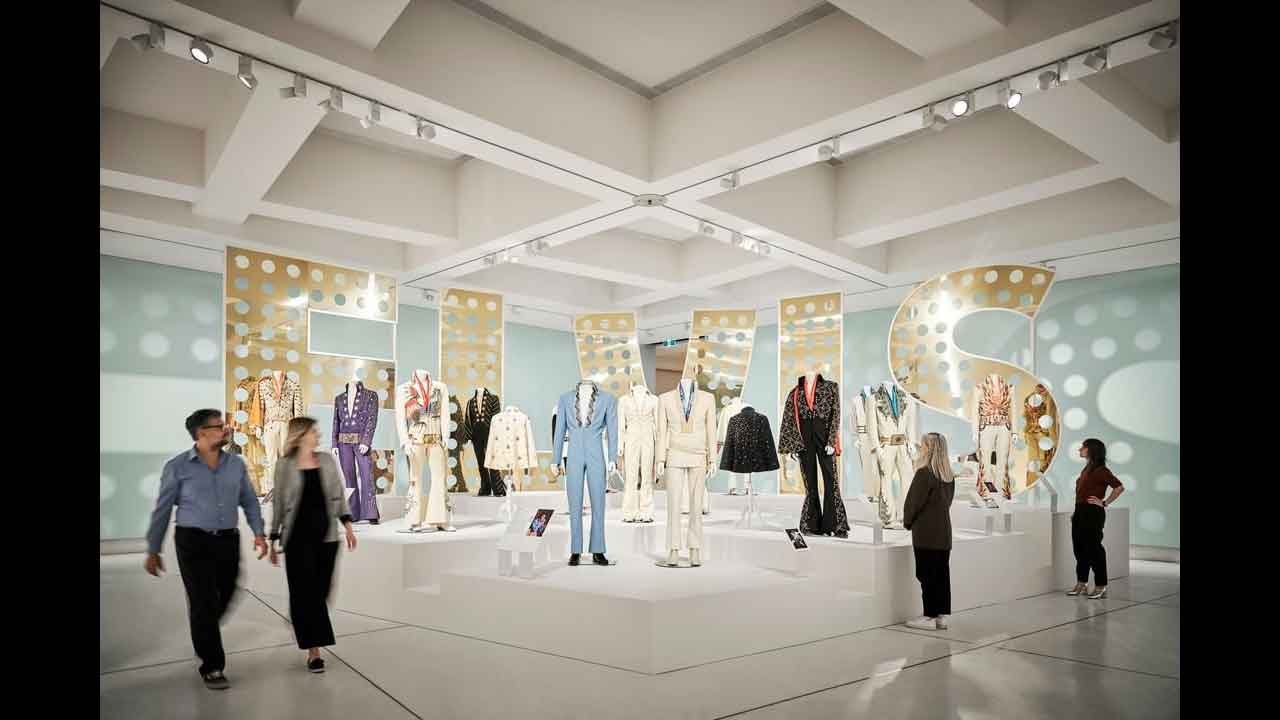 Elvis' personal items, including an array of his dazzling suits, are also on display. Image: @bendigoartgallery (Instagram)
But, the Elvis-themed festivities extend beyond the gallery, with appropriately themed cuisine appearing in the local restaurants and Bendigo Central's chocolatier.
Hustler, Bendigo's modern American diner, has added two burgers to its menu: the Burning Love burger and the Fool's Goldburger, featuring a 150g beef patty, crisps, peanut butter and raspberry jelly between a doughnut bun.
View this post on Instagram
Another highlight is the Shake, Rattle and Roll tram, a moving bar operating every weekend and offering Love Me Tender cocktails to sip on as you trundle along the picturesque cityscape with a soundtrack of Elvis classics.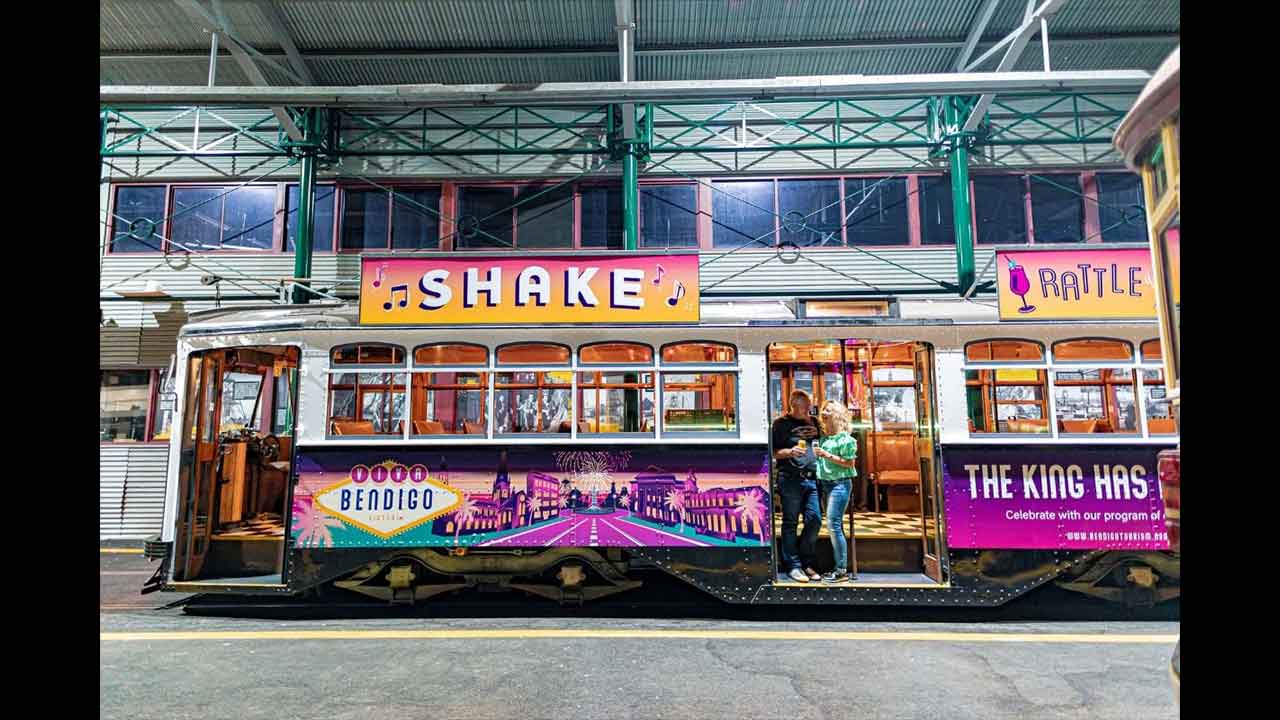 The Shake, Rattle and Roll tram makes its way through the city streets every weekend. Image: Supplied
The conservatory in Rosalind Park has also been transformed to include interactive displays that pay homage to Elvis' favourite hangouts, while performers and screening of Elvis movies descend on Hargreaves Mall.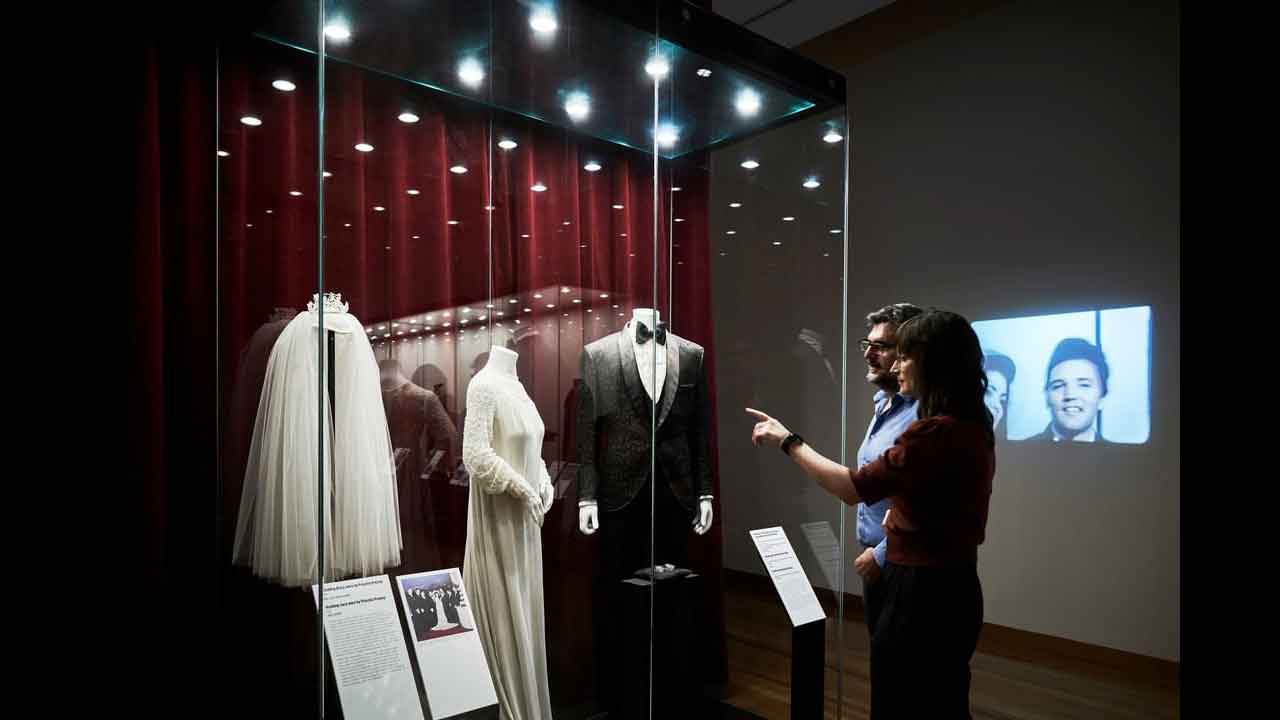 Elvis' wedding suit and Priscilla Presley's gown on display at the gallery. Image: @bendigoartgallery (Instagram)
So whether you're a die hard Elvis fan or are looking for a unique weekend away, Bendigo will be the place to head to until July 17, when the King heads home once again.
Image: @bendigoartgallery (Instagram)