Five reasons why train travel is a winner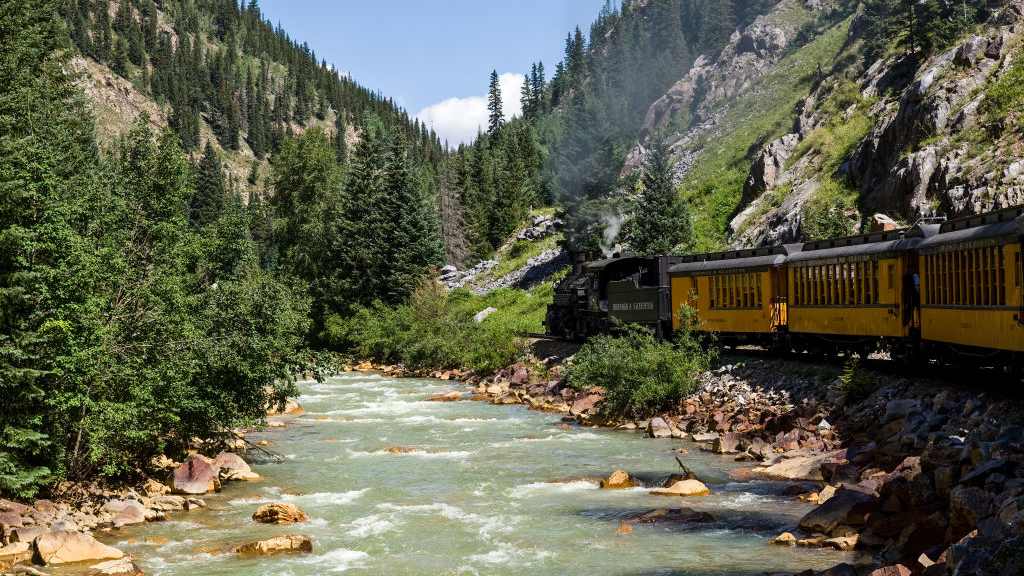 Many of us love travelling by train. Maybe we did a lot of it when we were a child or perhaps it was simply the best mode of transport for the area we lived in.
Planes have taken over quite a bit when it comes to travelling but once you've tried train travel and experienced how much fun it is, it's hard to feel quite the same about plane travel.
Sure, if you prefer travelling by plane, it's usually because of the convenience and the speed at which you can get to places.
But beyond getting somewhere far or fast, we usually find it hard to come up with things we like about airline travel. But when it comes to travelling by train – there is so much to like.
So here are our top five reasons train travel is a winner.
Ease of departure
It can take a long time to get to and from an airport and then through all the security mazes, domestic airline travel can take longer than you think.
But with train travel there are no long lines, no X-ray machines, no removing shoes, belts, electronic devices etc. Want to bring your own drinks on the train? Or little bottles of liquids in various sizes? Go ahead!
Space and comfort
There's a lot more space and comfort in a train. Seated on a train, most of us can fully extend our legs without touching the seat in front!
You're able to have your carry-on bag with all your knick knacks right next to you on the floor, not stuck up in an overhead compartment which is hard to get to.
So, whatever you need, you can access it. Snacks, games, books - whatever you need – it's easily accessible.
The scenery
Many train trips feature spectacular scenery and if you want to really immerse yourself in a country and get a feel for it, travelling by train through the country is one of the best ways.
There are many famous train trips including: the Transiberian train trip through Russian; the Ghan in Australia; the Orient Express in Europe; Switzerland's Glacier Express; Japan's bullet trains; India's Palace on Wheels; the Garden Route through South Africa; through the Rockies in Canada; and past Machu Picchu in Peru.
Freedom of movement
It's feels far less restrained travelling on a train so it makes for a more comfortable trip. If you happen to be travelling with family or grandchildren, they'll be much more comfortable as well.
Because there's so much more space it all ends up being good for your physical and mental health. You can get up and stretch while traveling and train travel makes that so much easier.
You can go for a stroll down to the snack car, or to the observation car, and then back to your seat. It's far easier to point out interesting sights along the way, as no-one's being distracted by driving or being quiet on a plane.
A train ride is a more out-of-the-ordinary experience. It's definitely a case where the journey can be just as interesting as the destination!
The cameraderie
Train travel is just friendlier than travel by plane. And more relaxed. People tend to chat and converse with each other more.
Because a train trip is usually longer than many other kinds of trips, you can settle in and talk for a long time with fellow passengers. You can walk up to the restaurant car and have a meal together and take in the scenery while you continue talking.
These are the reasons train travel is often a winner in any seasoned traveller's books.
Images: Getty Images