See inside the new experience exclusively for women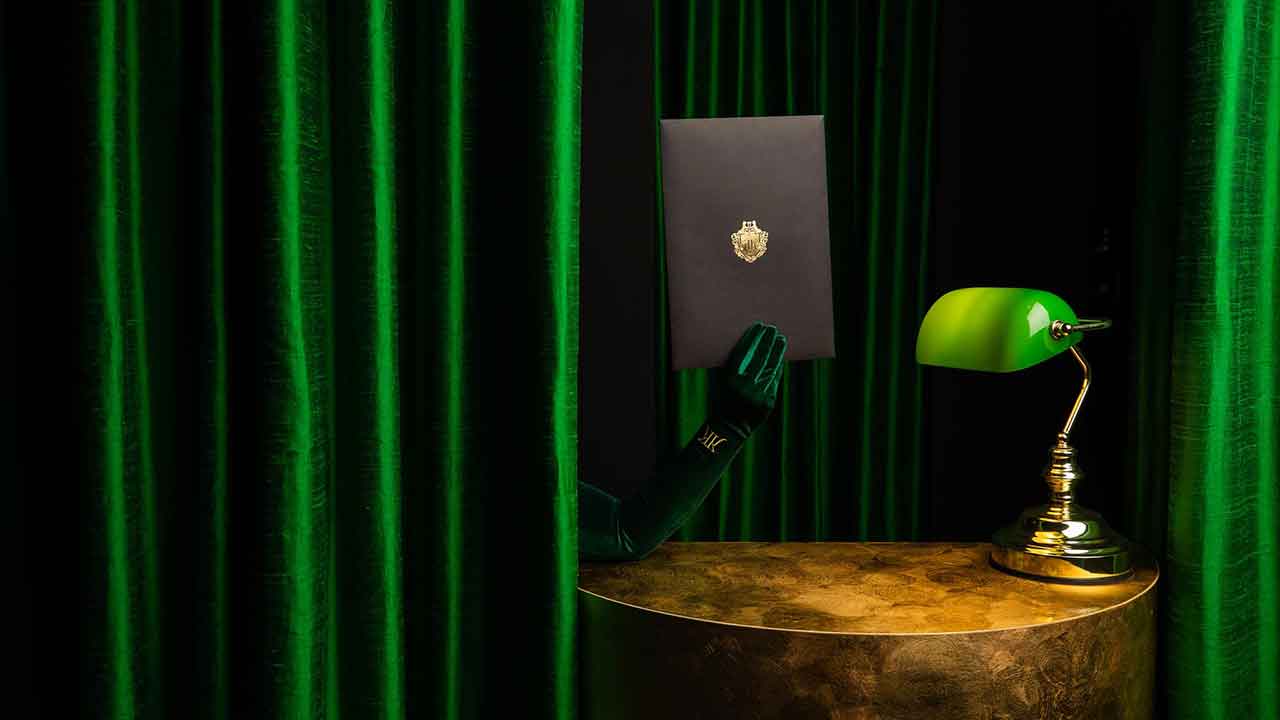 Step into a lavish world of hobnobbing, wine and lavish food with your very own butler at the latest, most exclusive event from Tasmania's Museum of Old and New Art (MONA).
The High Tea for Two, held in the museum's opulent Ladies Lounge, was created by artist and curator Kirsha Kaechele and is an experience only available for women.
Kaechele was inspired by the ladies-only parties thrown by her great-grandmother "Tootsie", a scandalous socialite, which involved a fleet of dancing butlers, 400-year-old wines, and occasional visits from Spanish painter Pablo Picasso.
With a dress code of green, gold, black and white finery, you can expect to be greeted by your butler with elbow-length velvet gloves and extravagant jewellery for you to wear, followed by a 12-course high tea in the chandelier-lit lounge where works from Picasso are among those donning the walls.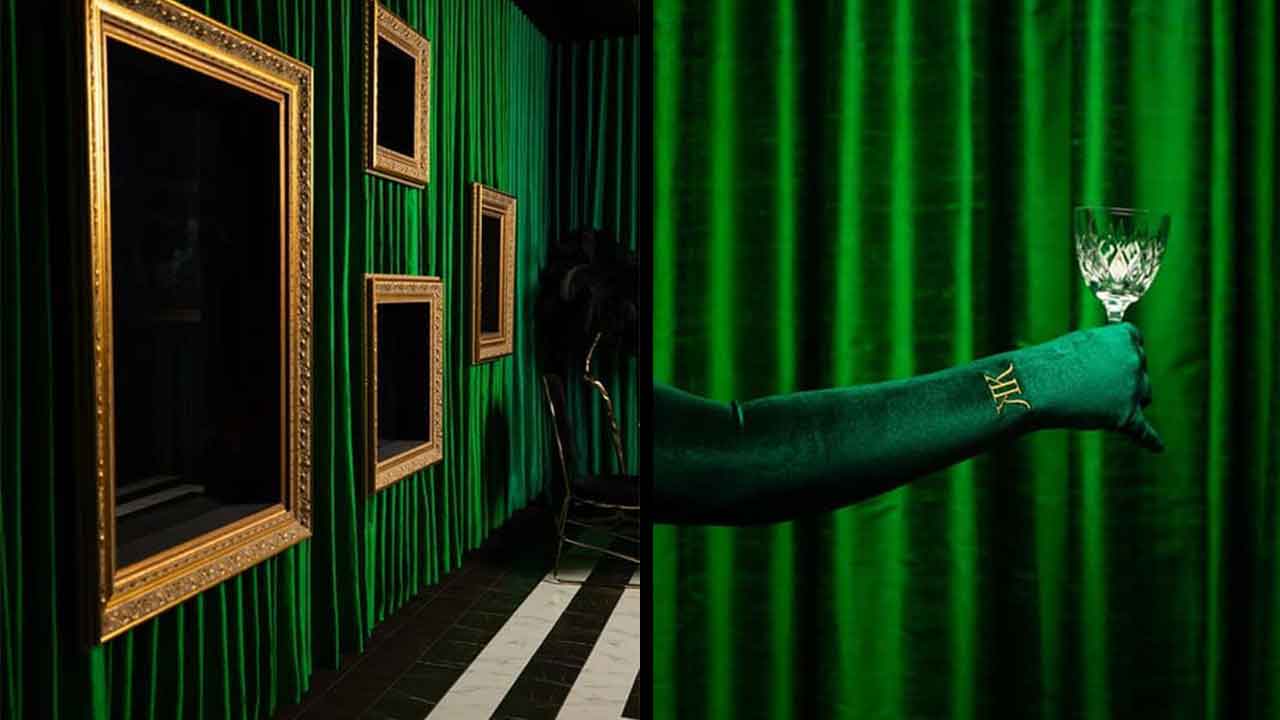 The High Tea for Two is inspired by the women-only parties held by its creator's great-grandmother. Images: MONA
Though the lounge is open to any women visiting the museum, high tea sessions are restricted to just two ladies, your butler Hepburn, his sidekick "Robinson", and a blindfolded saxophonist - making you part of the artwork that others can observe.
The two-hour experience runs twice daily (11am and 2.30pm) on Saturdays and Sundays, with the total $500 package including nibbles, matched drinks, butler service and museum entry.
To book your experience, head here.
Image: MONA