14 enchanting places that look straight out of a fairy tale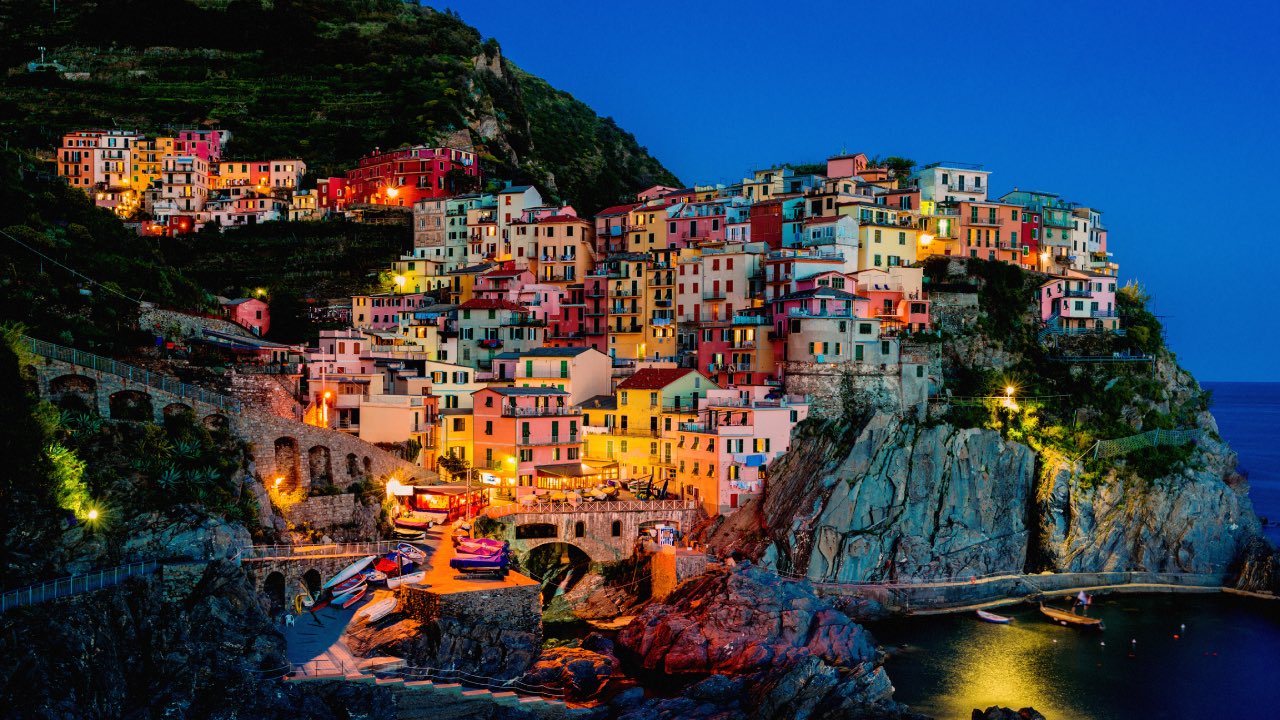 Step right into your favourite storybook with these stunning and completely real places throughout the world.
Colmar, France
It's easy to see why this small town in the Alsace region of France is known as "Little Venice."
Lining its canal – which is just begging for a lazy boat ride – are colourful buildings and cobblestone streets.
Break out into "Little town, it's a quiet village," as you stroll.
View this post on Instagram
Bibury, England
Artist William Morris deemed Bibury "the most beautiful village in England" when he visited in the 1800s, and nothing much has changed.
The enchanting town still has the quaint homes and rustic charm that any fairy tale should start in.
When you live in a town like this, it's hard to be unhappy.
View this post on Instagram
Hohenschwangau Castle, Germany
This gorgeous German castle is basically the real-life version of a storybook palace.
Crown Prince Maximilian – who would later become King Max II – built it to replace its decaying 12th-century predecessor.
King Ludwig II grew up spending time in this beautiful castle, but still wanted to outdo it when he got older.
View this post on Instagram
Neuschwanstein Castle, Germany
That vanity project King Ludwig II used to outshine his childhood home? This is it.
The results were so good, in fact, that Neuschwanstein Castle was actually the inspiration for Disney's Cinderella Castle.
On the top of snow-covered mountains in the winter, we can imagine it as the perfect home for Frozen's Queen Elsa.
View this post on Instagram
Manarola, Italy
taly's Cinque Terre is made up of five picturesque villages, but Manarola is among the most dramatic.
The brightly hued homes seem to be hanging precariously onto the cliffs, but they've managed to keep from crashing into the sea for almost 700 years. Could it be magic?
View this post on Instagram
Rakotz Bridge, Germany
Passing under Rakotz Bridge in Kromlau, Germany, you just might feel like you're on your way to sell your soul.
So it's fitting that it – along with other ancient bridges – are known as "devil's bridges."
When reflected in the water, the structure makes a perfect circle.
View this post on Instagram
Tbilisi, Georgia
In the middle of this old town sits a surprisingly new clock tower.
Puppeteer Rezo Gabriadze gathered pieces from abandoned and ruined buildings from Tbilisi, Georgia, to build the higgledy-piggledy landmark.
Quirky as it is, it still tells time.
View this post on Instagram
Bojnice Castle, Slovakia
If we had to pick a castle for our princess dreams, this would be it.
The medieval castle has everything we've always wanted, from tall spires to a moat.
We'll stay here for our happily ever after, please.
View this post on Instagram
Multnomah Falls, United States
Can't you just picture a theatrical fairy tale fight between knights on this bridge stretching dramatically over this waterfall?
Take a road trip to the Columbia River Gorge in Oregon for your own fairy tale moment.
View this post on Instagram
Český Krumlov, Czech Republic
Sprinkled with charming red brick roofs, this medieval city would make the perfect backdrop for a fairy tale.
But the biggest draw is the castle perched on a rock by the river.
View this post on Instagram
Château de Chenonceau, France
If you think Versailles is the extent of France's palaces, you were totally off.
This gorgeous manor stretches over the River Cher and has stunning gardens open to the public.
View this post on Instagram
Chefchaouen, Morocco
You might assume these bright colours are just a tiny snapshot of this town, but you'll find the same magical views throughout the twists and turns of the "blue city."
Beyond its walls you'll find en epic mountains towering overhead and below, with goats grazing on its green pastures.
View this post on Instagram
Pelourinho, Brazil
This historic neighborhood in Salvador de Bahia, Brazil, doesn't just have stunning architecture – the bright colours of the buildings accent its beautiful stucco work.
It was the country's capital between 1549 and 1763, when native cultures blended with European and African ones.
View this post on Instagram
Ghent, Belgium
In this port city, houses are nestled right next to the canal.
It sits pretty much smack dab between Brussels and Bruges, but this slice of medieval times doesn't come with the same droves of tourists.
View this post on Instagram
Image credits: Getty Images
This article first appeared on Reader's Digest.