Prince Charles, Duran Duran and a giant bull: All the highlights of the Comm Games Opening Ceremony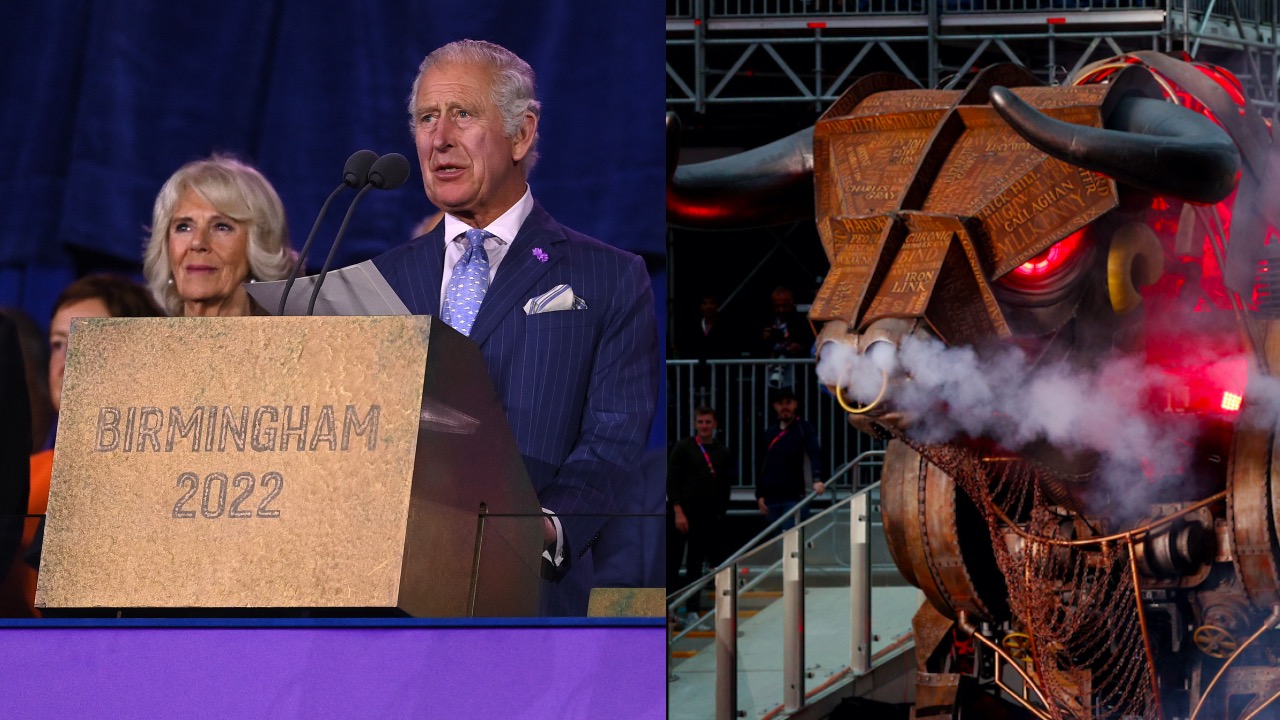 Scroll down to view the gallery below
The 2022 Commonwealth Games are officially underway, after the impressive opening ceremony kicked off on Thursday evening.
The extravagant ceremony captivated the attention of local and international fans, with TV viewers around the word tuning in to the Birmingham event.
Prince Charles arrived at the Alexander Stadium in style, driving the same Aston Martin the Duke and Duchess of Cambridge famously left Buckingham Palace in on their wedding day.
The Prince of Wales drove his luxury, vintage car out onto the arena before a display where several motor vehicles combined to form a perfect Union Jack on the arena surface.
The ceremony celebrated aspects of the rich history and culture of Birmingham, with a 10 metre tall mechanical "Raging Bull" being waltzed into the stadium.
The Bull Ring is a major shopping district in the city, which also features a sculpture of a bull, while the mascot for these Commonwealth Games is Perry the Bull.
Female chain makers dragged the bull into the stadium, representing the chains used during the slave trade.
The bull then broke free of those chains — symbolising the abolition of the slave trade and the 1910 wage strike that paved the way for women to break free from poverty.
Pakistani activist Malala Yousafzai addressed the audience early in the ceremony, sharing a heartfelt message about how Birmingham became her home and welcomed her family.
Musical act Duran Duran, who began their career in Birmingham, closed the ceremony as they belted out fan favourite tracks such as Save A Prayer, Planet Earth and Ordinary World.
The Commonwealth Games will run until August 8th, with 72 countries competing in 19 sports over the 11-day event.
Image credits: Getty Images