Travel ban prevents mum from seeing her son before life support turned off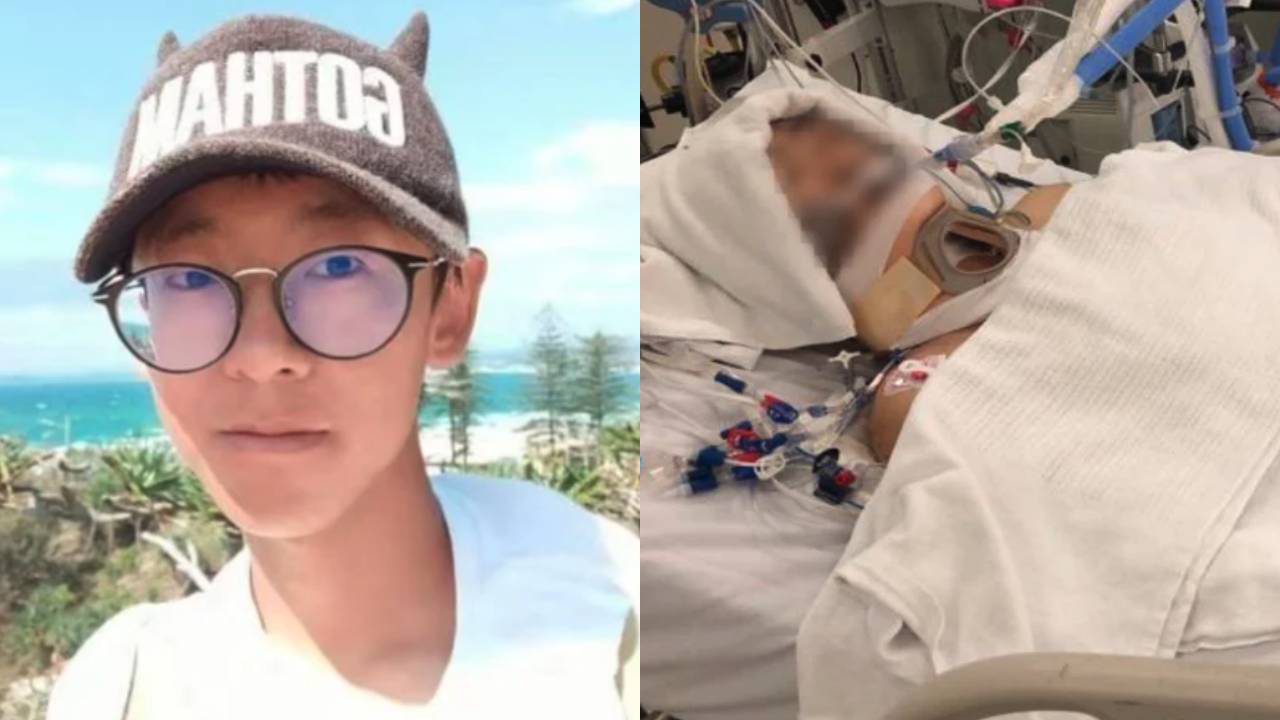 A Chinese mother has been blocked from seeing her son before his life support is turned off due to the coronavirus travel ban.
Xiao Li, 22, has been in the Royal Melbourne Hospital in a critical condition since January 27th after his car collided with a truck. He was declared brain dead on Monday.
After hearing about her son's accident, Xing Lan Ren rushed to apply for an Australian visa by January 29th and fast tracked her application at a cost of $1,145.
She expected to hear back within two business days, but less than 72 hours later, Prime Minister Scott Morrison announced the minimum two weeks ban on foreign arrivals from mainland China due to coronavirus fears.
Federal Health Minister Greg Hunt has warned that the ban would almost certainly be extended beyond February 15 and Jeff, a close friend of Li or "Link" as he is known by friends in Australia, said that "we have no solutions to help her now".
"Link's mother is a labourer in China, she had no money to apply for a visa or get flight tickets. All the money was borrowed from her cousin," Jeff, 30, told The Age.
"His mother would apply for a visa, then come here. That was our plan. But coronavirus stopped everything."
Before the travel ban, a Royal Melbourne Hospital doctor wrote a signed letter of support for the visa application of Link's mother and her brother Shi Luming.
"[Mr Li] is in a critical condition on life support in the intensive care unit. It is therefore important that his family are present at his bedside during this difficult time," it read.
"I hope therefore you can offer his mother and uncle all due consideration for their urgent visa application so they can fly to Melbourne as soon as possible."
As there was no window of arrival in sight for Ms Ren and her brother, Jeff said that the doctors called her on Wednesday to discuss Link's terminal condition.
"They asked her, 'would you like to donate Link's organs to 10 people?'. His mother said 'yes, if it can help more people, I can accept it'. It was a nice gesture," Jeff explained.
"We know his mother is very, very sad and cried for a very long time. She only has one son, and her husband died years ago. Without Link, she has nobody."
The Australian government has since given hope to Link's mother Xing Lan Ren, with acting Immigration Minister Alan Tudge saying that the Australian Border Force is urgently considering granting Ms Ren entry into Australia.
"Obviously it is not a straightforward situation when we have this ban in place," he told ABC radio this morning.
"The ban is in place for a reason, having said that we want to exercise whatever compassionate consideration that we can, in order to enable her to get here as quickly as possible without putting the Australian public at any risk from the coronavirus."
Tudge said that the case had come to his attention in the last 24 hours.
"I've been advised the Australian Border Force Commissioner is actually examining the case this morning," he said.
"Our cabinet has given him the discretion to be able to make decisions such as these when there is overwhelming compassion and consideration that needs to be brought to bear, while at the same time not putting the Australian public at risk.
"She's not in the infected province, so that's the first step, but nevertheless they will still have to be assured that nobody else will be put at risk," he said.
Photo credits: The Age
Join Over60
Join our community of over 400,000-plus members today and get the latest Over60 news, offers and articles.
Get all the latest Over60 news, offers and articles.