Disgusting warning for fans of swim-up bar at holiday resorts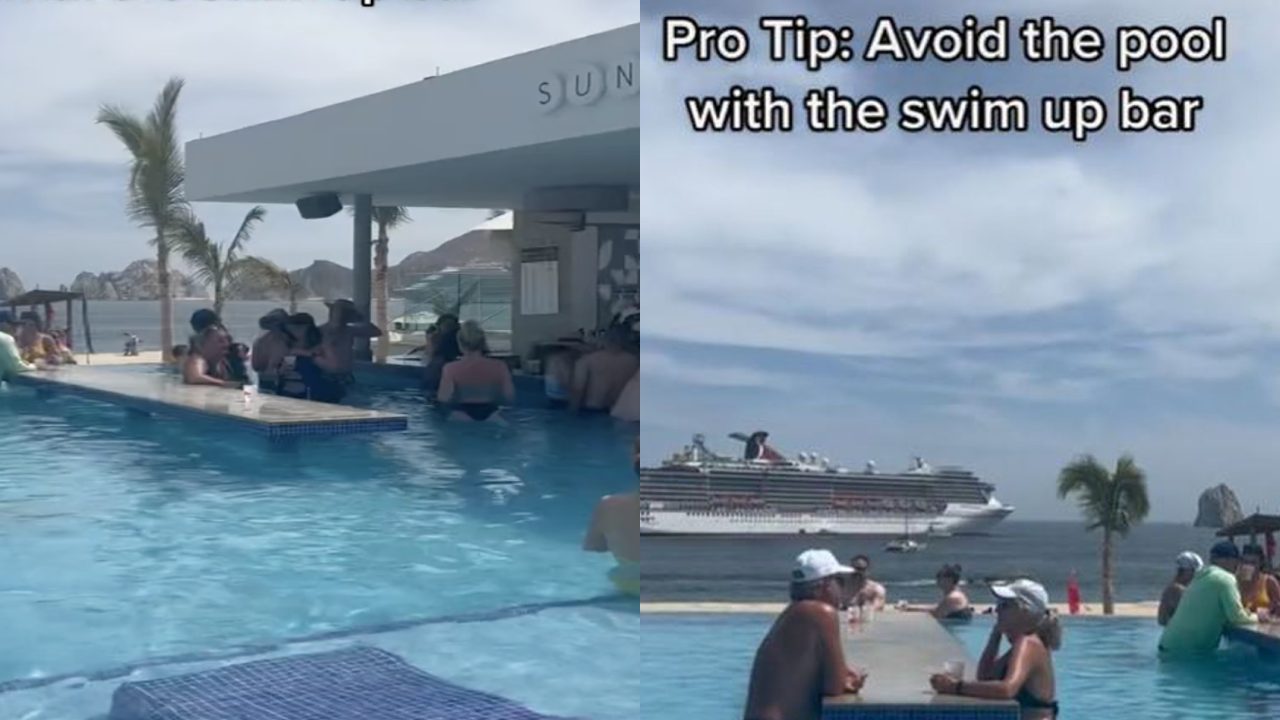 A popular TikTok influencer has issued a "disgusting" warning for people who use the popular swim-up bars at holiday resorts.
Whitney, a Canadian woman who goes by @twofoodpiggies, shared a clip from a hotel in Cabo, Mexico which boasted a stunning pool bar.
Whitney cautioned her followers to "avoid the pool with the swim-up bar" because of one vulgar reason – many people use it as their personal toilet.
Vacation pro tip: Do not hang out in the pool where the swim-up bar is," she wrote in the now-viral clip.
"There was literally intoxicated guests admitting that they were peeing in the pool here."
She added in the caption: "One girl didn't understand why some people were leaving the pool to use the washroom."
Some of Whitney's followers appeared to see no problem with peeing in a hotel pool, with a few people openly admitting to doing it themselves, while others shared horror stories from pools at other resorts.
"Well we all do," one man wrote, as another added: "There's so much chlorine, you're fine."
"The amount of people admitting peeing in a pool in this comment section disgusts me," an unimpressed man wrote.
Meanwhile, some of Whitney's followers argued it was normal to pee in public pools. She went on to share that at night, the pool becomes a nightclub with people drinking and dancing in the water.
Would you take your chances in this resort pool? Let us know.