Ben Fordham blasts deputy premier over broken promises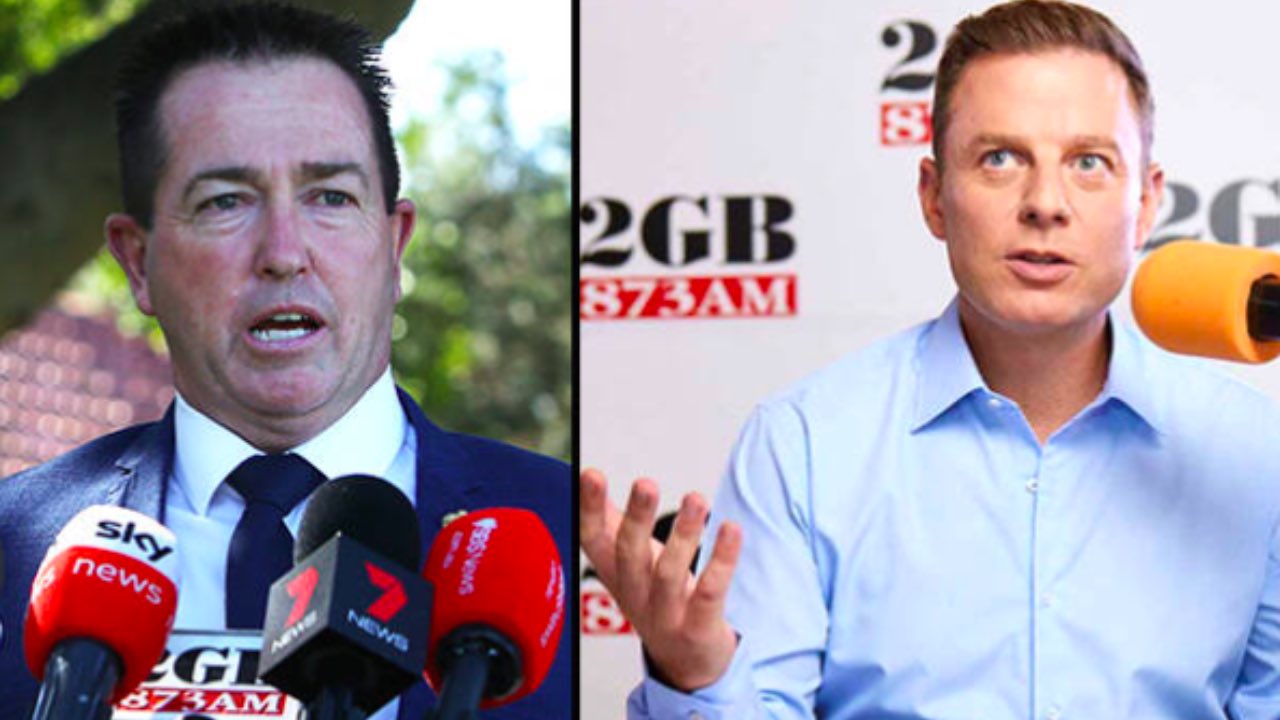 Radio host Ben Fordham has blasted the NSW deputy premier Paul Toole over sudden changes to travel restrictions.
On Thursday, the newly formed state crisis cabinet backflipped on their plan to allow Sydneysiders to travel to regional parts of NSW once the 80 percent vaccine milestone was met.
Appearing on Ben's 2GB morning show on Friday, Mr Toole confirmed that the date has been changed to November 1st.
The sudden change has sparked outrage, as families and friends across the state are desperate to be reunited with their loved ones.
"I know it's frustrating and I know it's not an easy decision being made, but we have a responsibility to keep our regional communities safe," Mr Toole said.
Ben argued that "people have had all the time in the world to get vaccinated".
"Why does it matter when we've hit 80 per cent?" he asked.
"It's the quicker the better. I don't know how many broken promises there are on regional travel. I can't keep up."
Allowing Sydneysiders to visit other NSW regions was originally promised when the state achieved the 70 percent milestone, but then was pushed back to 80 percent.
NSW Premier Dominic Perrottet on Thursday argued that the state achieved the 80 per cent target far earlier than anticipated, which had sparked concerns among regional leaders as rural NSW communities catch up to vaccine rates.
Mr Toole echoed those comments on Friday.
"We achieved that target of 80 per cent vaccination quicker than we thought. We thought it would still be a couple of weeks away," Mr Toole said, before later arguing that the road map had been a clear path.
Fordham argued that the people of NSW felt "dudded" by the decision and pushed Mr Toole to confess to breaking a promise.
"Do you agree that it's a broken promise?" he asked.
Mr Toole tried to argue that there had been changes to the road map, but Fordham pushed him again.
"Do you agree that it's a broken promise? Yes or no?"
"I actually think the road map we've put forward has had plenty of changes all the way through," Mr Toole said.
What a joke. Absolutely pathetic. First they said 70% there would be travel between regional and greater Sydney, then they said 80% and now they move it back a week every day. People who aren't vaccinated by now probably aren't getting vaccinated.

— Luke Jarvis (@lukethorotek) October 14, 2021
At Friday's NSW Covid-19 press
conference, premier Dom Perrottet also announced new
changes to the roadmap as of November 1st
.
From that date, international travellers entering New South Wales will not be required to quarantine in hotels upon entry, as Dom declared hotel quarantine "a thing of the past".
In addition to these changes, returning travellers also won't be required to complete any home quarantine before they can explore the state.
These new restrictions are only in place for those who are fully vaccinated, until the state opens up for everyone in December.
Image credits: 2GB