Business class traveller "shocked" at meal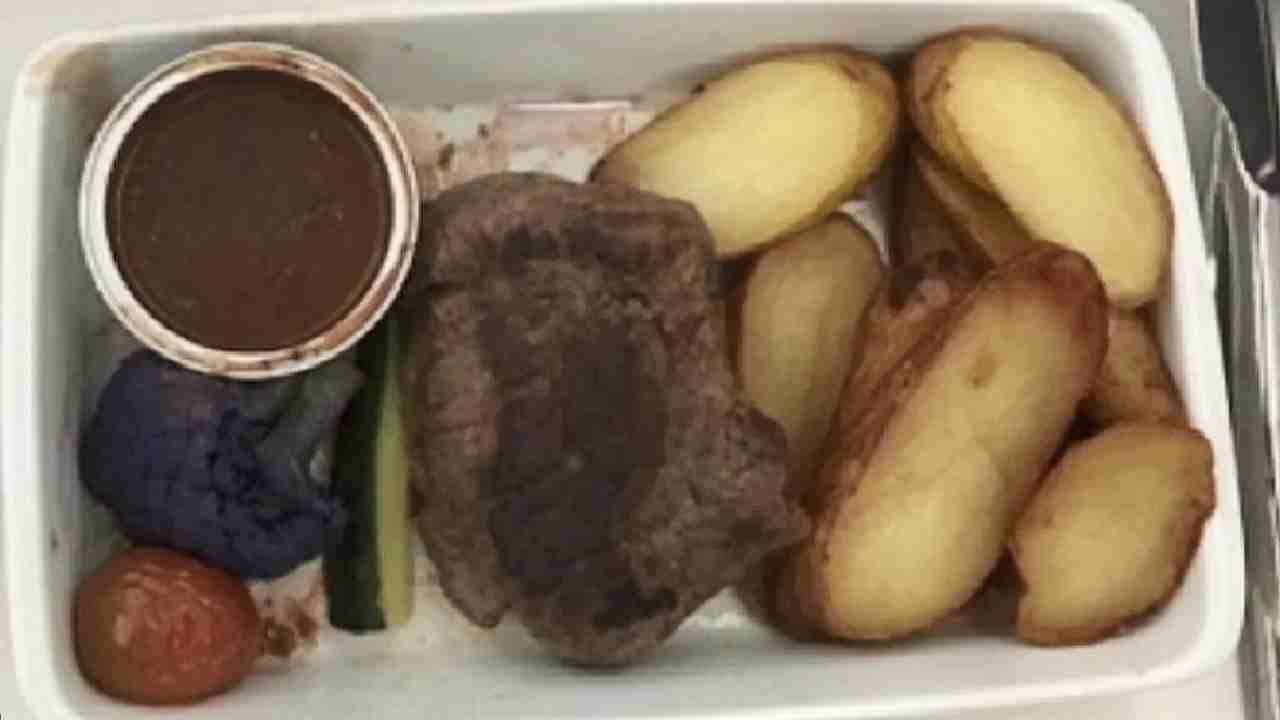 A traveller flying business class has slammed the on-flight meal he received which left him "shocked".
The passenger was flying back to Korea from Hawaii on a Korean Air flight and had ordered a steak dish for the trip.
A flight attendant arrived and placed the steak with a side of gravy, potatoes and vegetables on his table.
The man shared a photo of the meal, comparing the steak to the size of his credit card.
"This is a business class steak meal. Looking back at it again, I'm still shocked," the man wrote.
He also revealed that no passengers were offered any blankets or alcoholic drinks during the flight.
Despite this, he still commended the efforts of the flight attendants who did their best to ensure everything ran smoothly.
"I don't want any misunderstandings as the service of the flight attendants was still the best," he wrote.
A Korean Air spokesperson addressed several issues in a statement, saying the staff and service shortages were due to Covid.
"On some overseas routes, it is inevitable that the supply of in-flight meals will be limited only on flights departing from foreign destinations due to local quarantine policies such as border closures due to COVID-19," the statement read.
Image: Naver Cafe