Qantas rolls out new self-serve kiosk machines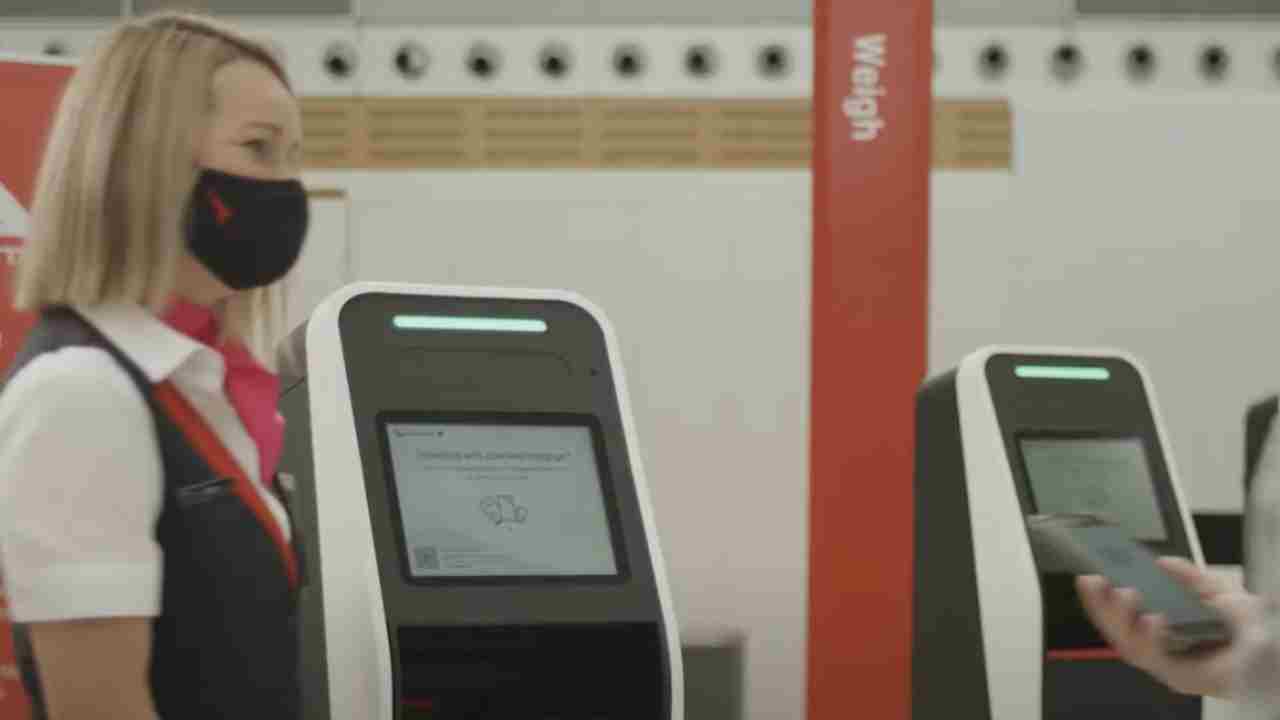 Qantas will roll out new kiosk machines that will help streamline passengers onto their flight without any headaches.
Following the disastrous Easter and ANZAC Day long weekends which saw the Qantas terminal snaking with lines due to staff shortages and delayed flights, the airline bounced at the change.
The new self-serve kiosk machines will help make the airport experience faster and easier for customers travelling on domestic flights.
The national carrier started a limited trial of the self-serve machines in Terminal 3 at Sydney Domestic Airport and are expected to complete the roll out by June.
Other major domestic airports will slowly see them installed by the end of September.
Qantas Group Chief Customer Officer Stephanie Tully said the change was due to passengers already checking in online.
"We have seen consumer preferences dramatically shift towards digital and being able to manage their own journey, so we're investing more in our app and airport technology to make travelling easier," she said.
"The existing kiosks were instrumental in reducing queuing for check-in at airport counters when they were introduced more than 10 years ago, and these new kiosks will match the latest technology with customer preferences.
"Understandably, our customers want to move through the airport and get to the lounge or boarding gate as seamlessly as possible, and the new kiosks will help speed things up.
"We will incorporate feedback from Frequent flyers as the new kiosks are rolled out across the network.
"We know that some customers would prefer to speak to a person when they check in, so we'll continue to have the same number of Qantas team members available in the terminal to help customers with enquiries as well as have check-in desks open."
HOW THE PROCESS WORKS:
1) Check-in online (qantas.com or on the Qantas app)
2) Use new kiosks to print bag tags
3) Drop luggage at auto-bag drops
4) Use digital boarding pass to board flight.
Image: Qantas