Traffic cop shares best ever excuses for being caught speeding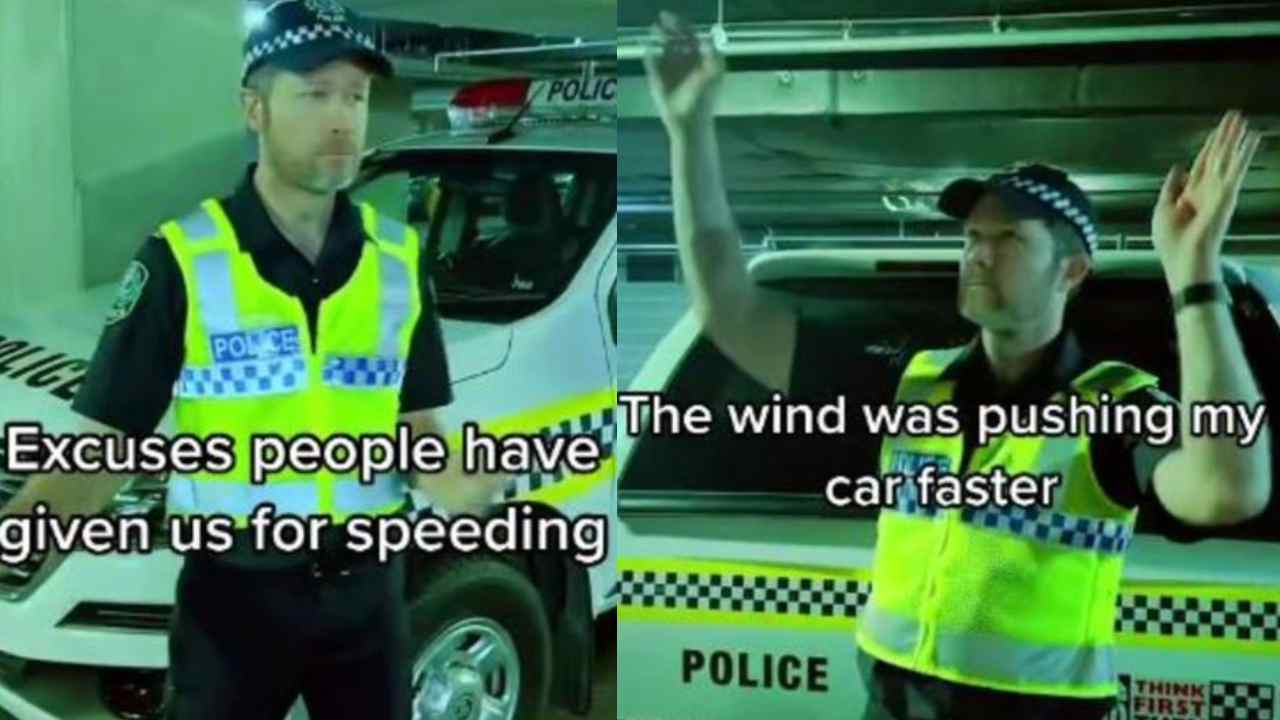 South Australia Police have called out speeding drivers in what has been described as a "sassy" video on TikTok.
Senior Constable Matt Browne was filmed dancing along to Alexis Jordan's hit song, Happiness, sharing excuses as to what drivers give when they are caught speeding.
"No excuses. Especially not these. Please drive safely! #roadsafety," the caption read.
The video then showed Constable Browne dancing as different excuses popped up on the screen.
"I was just trying to get there quickly before I forget where I'm going," one excuse read.
"I was just seeing if your radar is accurate. It appears it is," another one.
"The wind was pushing my car faster," was another excuse.
"I thought speeding was going REALLY fast, I'm only 20km/h over".
The video has been viewed almost a whopping 4 million times with many social media users sharing other excuses they shared when they got caught.
"One cop told me it was my own fault for buying a red car cos red goes faster," someone wrote.
"I remember when I was younger I told the police officer Daniel's that Jesus took the wheel, he laughed, I laughed, he gave me a fine and I paid the fine," another commented.
"My excuse once was; I'm just really hungry & need to get home to eat. He gave me a fine & a snickers bar I was thankful," someone else wrote.
"My favourite is that I was keeping up with traffic and when told there isn't any, I say that's how far behind I am!" another read.
Images: TikTok