A list of must-see museums in Florence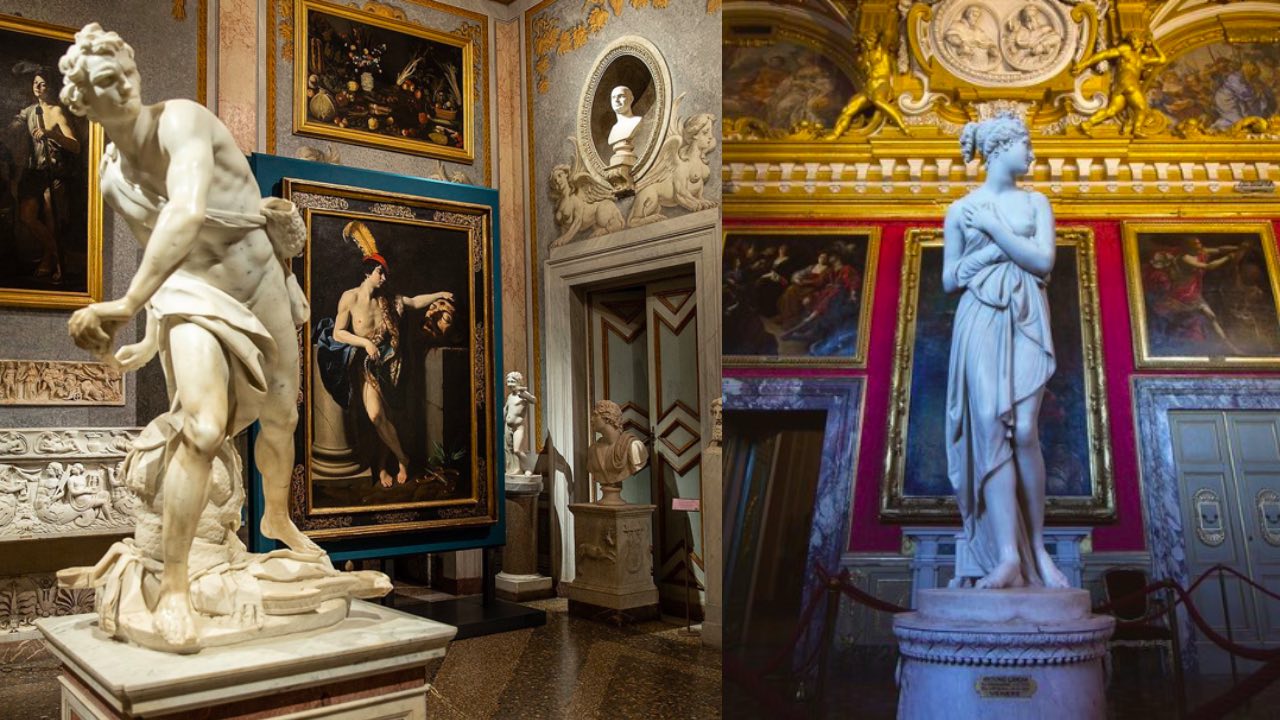 If there's one thing that Italy has in abundance, it is art, culture and a rich history.
While the capital of Rome is home to a lot of incredible galleries and museums, the city of Florence is full of galleries that house some of the most important artworks in the world.
With museums showcasing original works from Da Vinci, Botticelli and Michelangelo, as well as the iconic Statue of David, these are the galleries that are not to be missed in Florence.
Uffizi Gallery
This three-storey museum is home to one of the largest collections of both Middle Age and Renaissance art in the world.
The U-shaped building is filled with paintings, sculptures, drawings, and archives, as well as boasting extraordinary architecture.
You can see some early works from Da Vinci and Michelangelo, as well as Botticelli's iconic The Birth of Venus.
Uffizi also boasts an impressive rooftop cafe which showcases stunning views of Florence.
View this post on Instagram
Accademia Gallery
Located on a quiet street near the city centre, the Accademia Gallery, or Galleria dell'Accademia di Firenze, is where you will find the incredible Statue of David by Michelangelo.
Known for its stunning collection of Renaissance art, the Accademia Gallery is a must visit gallery to discover the wonders of Italian art history.
Thousands flock to the gallery everyday to observe the sheer wonder and beauty of the Statue of David, along with other lesser known (but still as extraordinary) marble works by the same artist.
This understated gallery is definitely one to make time for.
View this post on Instagram
Palazzo Vecchio
The Palazzo Vecchio is the town hall of Florence, which holds a replica of the Statue of David in the city centre.
The gallery offers Roman ruins, a Mediaeval fortress and amazing Renaissance chambers and paintings for visitors to travel through time via the astonishing works on offer.
As well as boasting an impressive art collection, the Palazzo Vecchio also showcases a series of secret routes and tunnels underneath the building that have huge archeological importance to the history of Italy.
View this post on Instagram
Palazzo Medici Riccardi
The Palazzo Medici Riccardi showcases the impressive history of the Medici family, who were a political dynasty in Florence during the first half of the 15th century.
All the artworks on show were once collected by the family, before being donated to the public.
As well as the permanent collection of Renaissance works, the gallery also often showcases a series of temporary exhibits to help expand the knowledge of art history in Italy.
View this post on Instagram
Image credits: Getty Images