How an Aussie artist captured the attention of A-list celebrities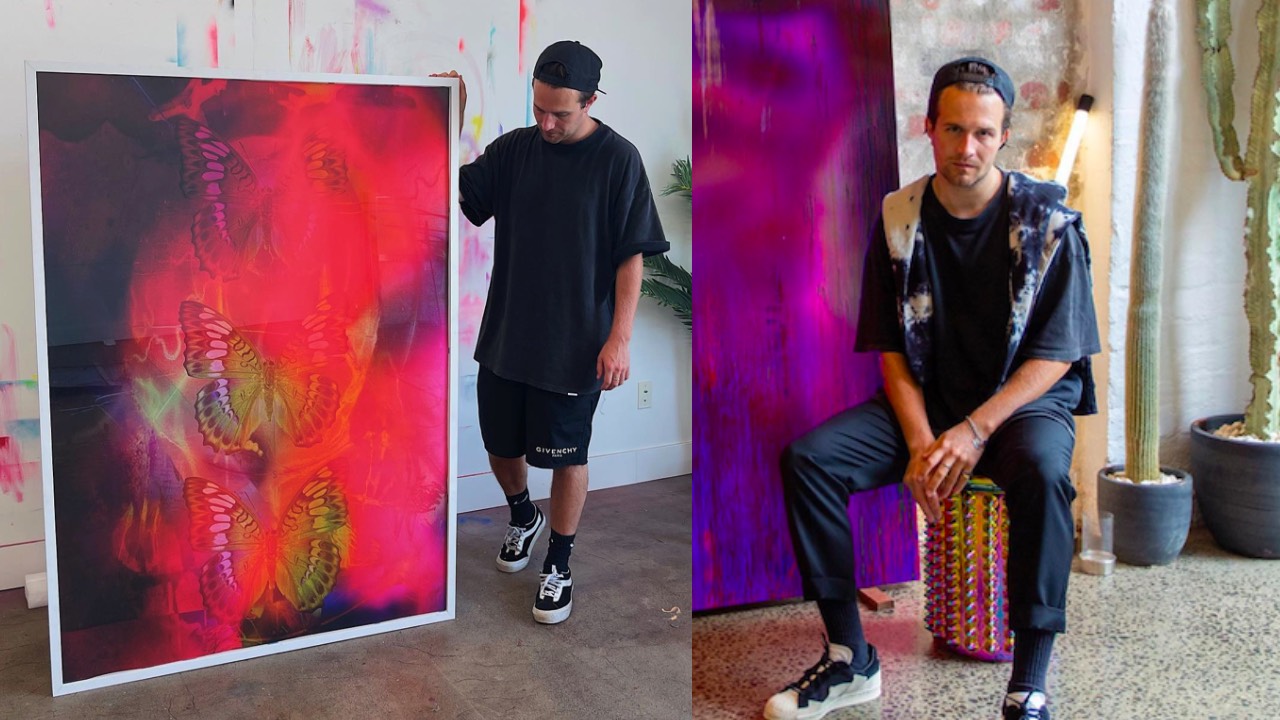 An Australian artist who specialises in vivid contemporary pieces of art has captured the attention of celebrity A-listers, including pop singer Miley Cyrus.
Nick Thomm left his native Melbourne in 2014 to move to New York in order to pursue his passion for art.
Just two years later, he received a message on Instagram from Miley Cyrus, who commissioned the up and coming artist to paint a mural in her Los Angeles home.
"Miley's awesome. She just followed me on Instagram and we started talking," he told Westwood.
"Literally, two weeks later I was at her house putting up a mural for her. She's a really inspiring person to be around - a full genius. She kind of inspired me to get over to the United States permanently. She's been awesome to me."
​​The hyper-coloured mural is saturated with radiant shades of purple, blue and orange on a pink backdrop.
View this post on Instagram
His abstract street-style artworks explore a modern colour scheme through a deep hallucinatory style that draws you into the art.
The mural serves as the backdrop for Miley Cyrus's disco ball-esque grand piano, giving her music room a futuristic feel.
Nick owes a lot of his international success to Instagram, which he used to promote his works and his small exhibits he hosted during his first years in New York.
This self-exposure led to working with numerous celebrities, as well as international brands such as Nike, Maybelline and Adidas.
He's also made paintings for museums around the world including the Moco Museum in Barcelona.
Image credits: Instagram @nickthomm