LEGO recreates Van Gogh's iconic Starry Night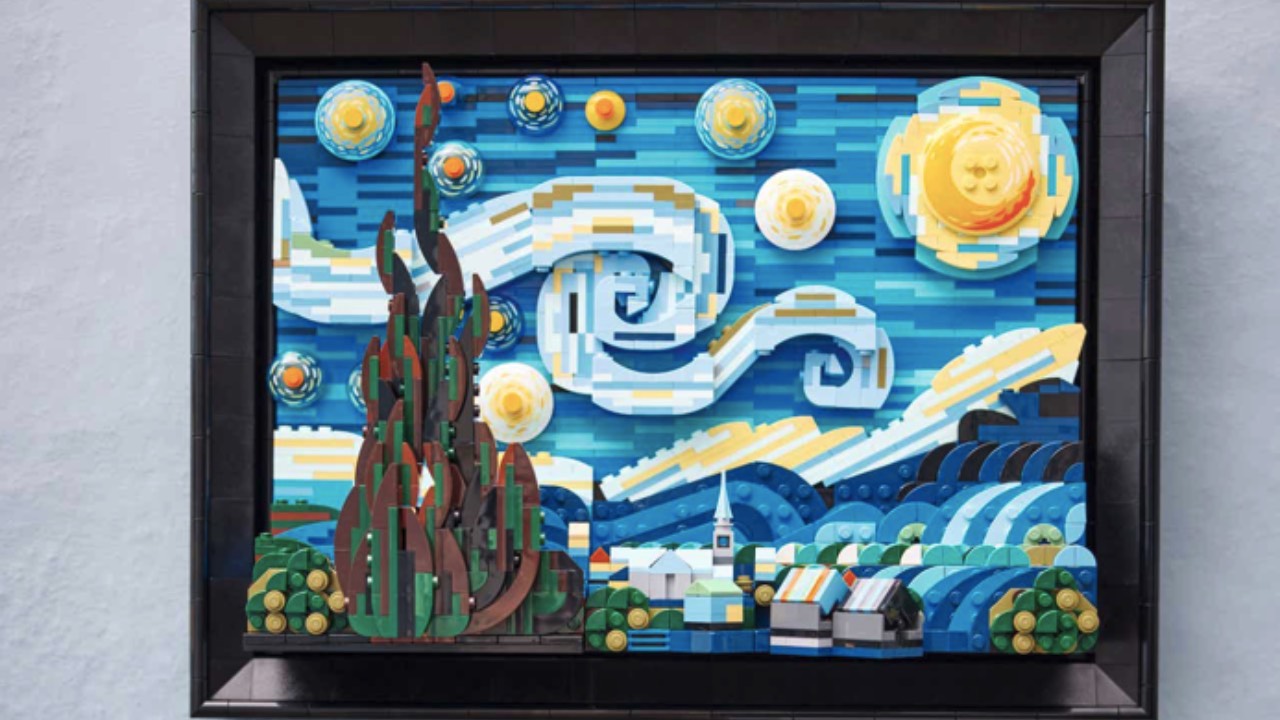 Art enthusiasts are now one step closer to owning a genuine Vincent Van Gogh artwork (which generally go for over $20 million at auction), with the next best thing soon to be available.
Teaming up with New York's Museum of Modern Art (MoMA), LEGO is set to release an official The Starry Night set, which lets customers replicate the Dutch artist's famous 1889 artwork.
The artistic concept was initially pitched by Hong Kong-based PhD candidate Truman Cheng on the LEGO Ideas platform, which garnered considerable online attention.
One year later, it's hitting the shelves.
"What makes The Starry Night so irresistible is the expressive brushwork and vibrant colours used throughout, which tell the story of humanity's everlasting dream for better things," explains Federico Begher, Head of Global Marketing at LEGO.
View this post on Instagram
"Truman's design was a masterpiece in itself – showing how many different LEGO elements and techniques could be used to replicate van Gogh's iconic painting."
"It was a good brain tease to come up with tricks and techniques to capture the look of the original painting," adds Truman Cheng.
"The brushwork goes into many directions in the moon and the swirling cloud, so there was some creative use of bracket and clip elements involved.
The Starry Night was originally painted by Van Gogh in 1889, and was inspired by the view from Vincent van Gogh's window at the Monastery of Saint-Paul de Mausole Asylum in Saint-Rémy, France.
The LEGO Starry Night set will be exclusively available to purchase for both LEGO VIP and MoMA members starting from May 25th, while the global release is scheduled a little later on June 1st. The price? $260.
Image credits: LEGO