Take a trip through an ancient home in Pompeii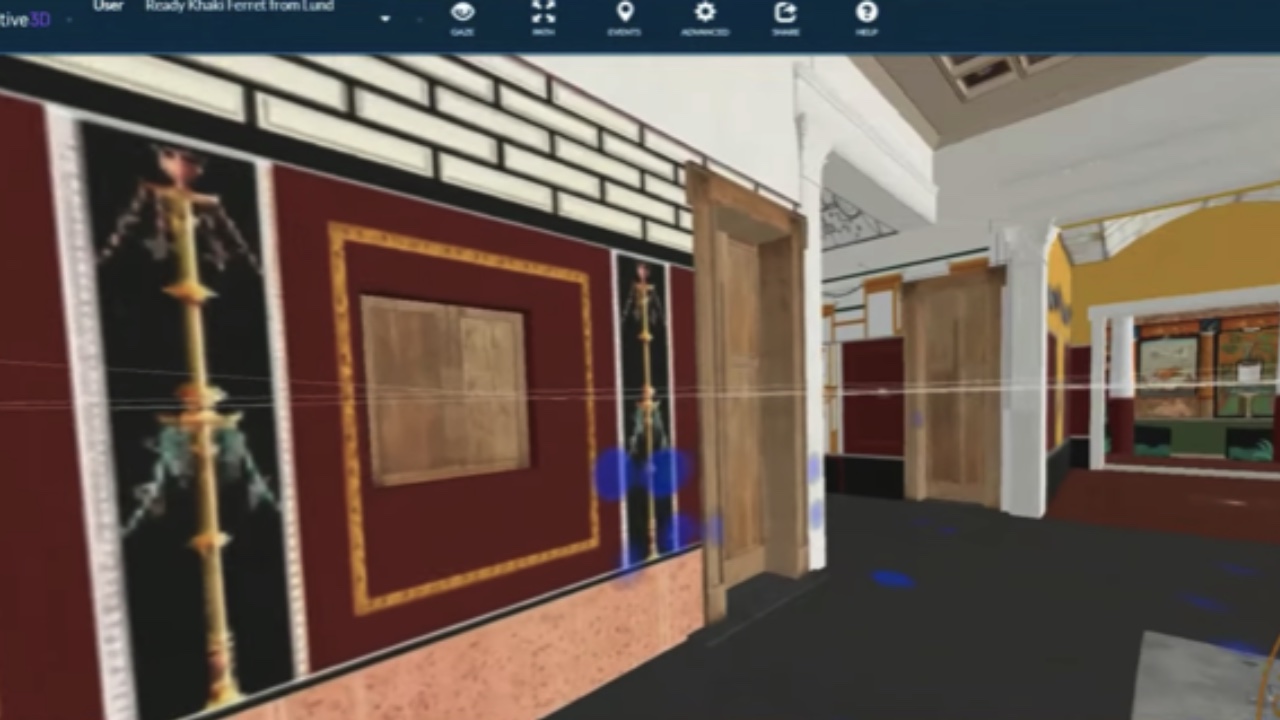 Archeologists have recreated a Pompeiian villa that was destroyed by the eruption of Mount Vesuvius in 79 C.E.
Through the use of VR (virtual reality), researchers have carefully created a digital model of the ancient residence to better understand how visitors would have seen the home, according to the recently published paper in the archaeology journal Antiquity.
The villa, known as the House of the Epigrams, was excavated in the 1870s and so named because it contains mythical paintings accompanied by Greek epigrams.
While the identity of the owner is impossible to determine, researchers have suggested it may have belonged to a Lucius Valerius Flaccus due to a signet ring bearing his sigil being discovered there.
The paper, titled "Re-viewing Pompeian domestic space through combined virtual reality-based eye tracking and 3D GIS," was written by PhD. candidate Danilo M. Campanaro and Professor Giacomo Landeschi, who are both affiliated with the Department of Archaeology and Ancient History, Lund University, Sweden.
Through extensive research, the authors of the paper have been able to determine what decorations to use in the recreation, as well as uncovering how the opulent villa would be viewed by residents of Pompeii of various social and economic classes.
This recreation is the first of its kind in the studies of ancient Pompeii, with the research findings showcasing a different quality of life for locals before their city was destroyed.
Image credits: YouTube