5 minutes with author Peter Watt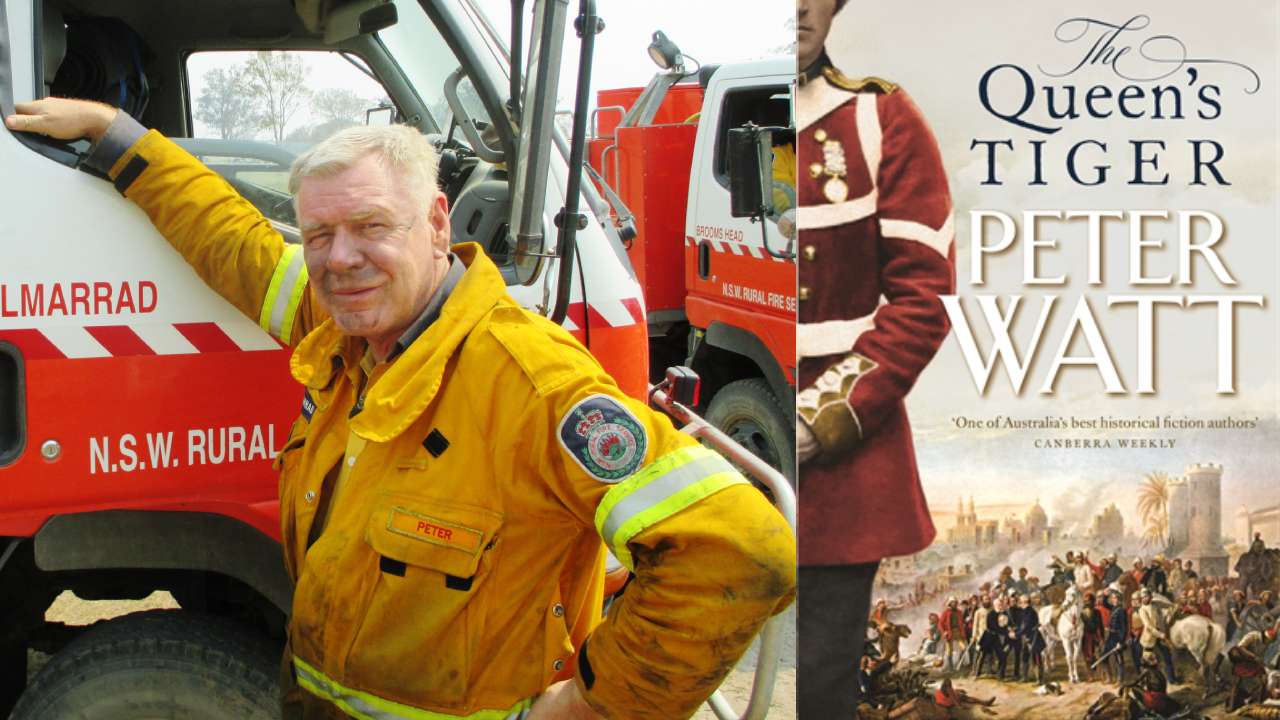 In 5 minutes with author, Over60 asks book writers about their literary habits and preferences. Next in this series is Peter Watt, a historical fiction writer based in Maclean in the Northern Rivers region of New South Wales. He has worked as a soldier, prawn trawler deckhand, builder's labourer, surveyor's chainman, pipe layer, real estate salesman, private investigator, police sergeant and advisor to the Royal Papua New Guinea Constabulary. Currently he spends 6 months of the year working as a volunteer bush firefighter with the NSW Rural Fire Service. His latest book The Queen's Tiger is out now.
Over60 talked with Watt about Les Norton novels, historical fiction, and a memorable pearl of wisdom from his mother.
Over60: What is your best writing tip?
Peter Watt: The best tip is simply persevere and don't get your mum/wife/partner/best friend to tell you what she thinks of what you have written.
What book do you think more people should read?
Wow! I think it cannot be simply just one book. Reading is a feast of many courses.
How have your past jobs influenced your writing?
I guess being exposed to the best and worst in humanity has helped shape my reflections on life. Nothing is black and white when you finally reach your 70th year on the planet.
What was the last book that made you laugh?
If I wanted to laugh, I read the great Robert G Barrett's Les Norton novels.
What do you think makes for a great historical fiction work?
I think that careful research makes for great historical fiction. To be able to take the reader back to a time of their ancestors and let them see how they have much in common with them. They are the living ghosts of our current lives who haunt us.
What does your writing routine look like?
During the non-fire season, I dedicate six months to research and writing. That means buckling down to a 10-hour day, six days a week. Part of being a writer also means I have to mow the lawns, take out the garbage and every other job my wife finds for me around the house! Occasionally during the day I reply to reader's emails.
Which author, deceased or living, would you most like to have dinner with?
Many authors of some note writing in our genre admire Bernard Cornwell – as I do. I have had the pleasure of dining with a true gentleman, Wilbur Smith, whose work inspired me to write the novels that I do.
Is there a cliché that you can't help but love?
My old Irish grandmother used to tell me that you can't afford to buy cheap. My own mother would always say when things got tough on the farm where I grew up [that] this, too, shall pass. How true in both cases, despite being clichés.
Join Over60
Join our community of over 400,000-plus members today and get the latest Over60 news, offers and articles.
Get all the latest Over60 news, offers and articles.