A MUST for any racing fan: Immortals of Australian Horse Racing review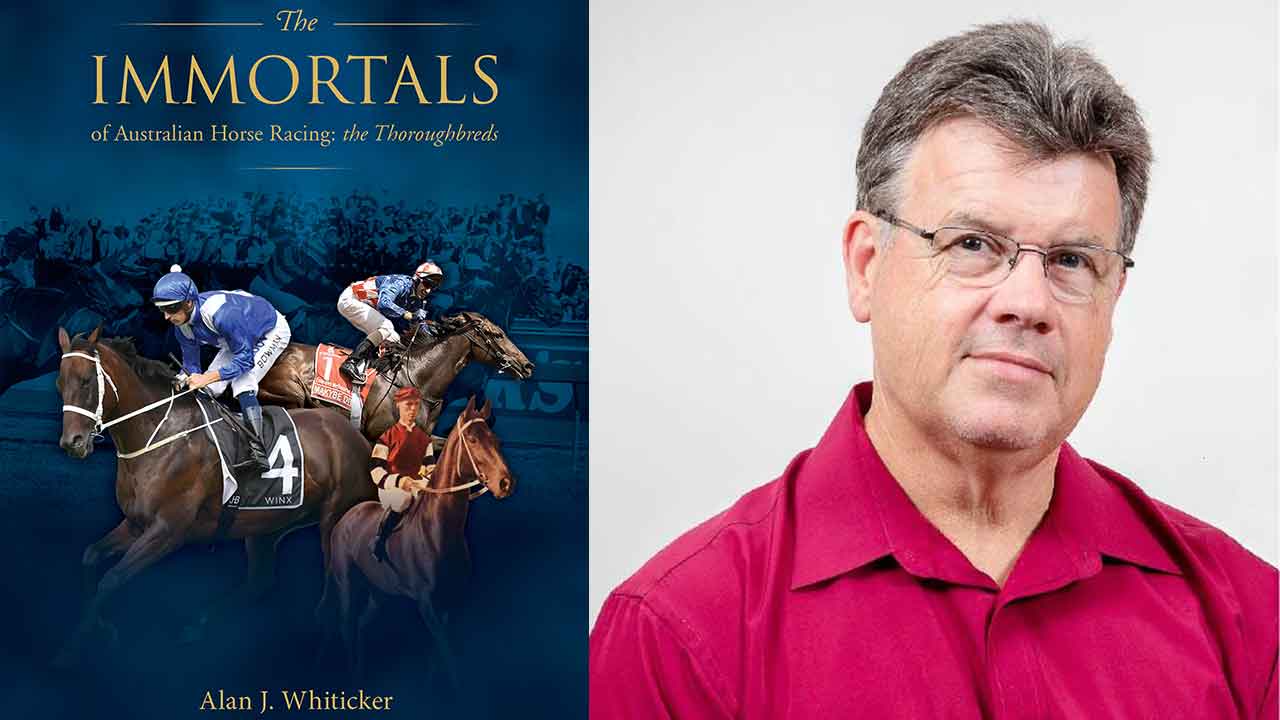 Australia has a long history when it comes to horse racing legends, with the likes of Phar Lap and Makybe Diva taking to the tracks over the years and quickly becoming legends.
Prolific non-fiction author Alan J. Whiticker has brought the stories of two dozen of these racers to life in his latest book The Immortals of Australian Horse Racing: the Thoroughbreds (Gelding Street Press $39.99).
The Immortals features in-depth statistics about each thoroughbred, with historic photos and artwork scattered throughout depicting the horses in action.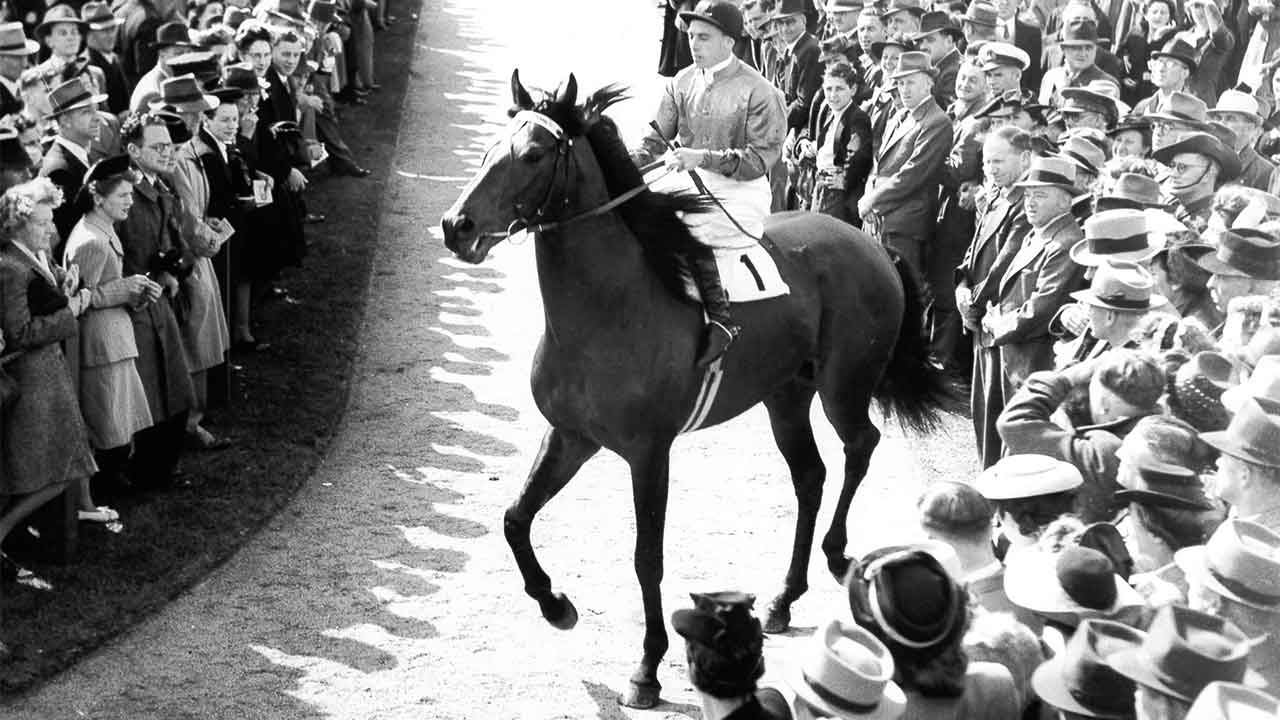 The Immortals peppers each racer's profile with historical photos that any history buff is sure to appreciate. Image: Supplied
He also takes the chance to bust some common myths about these famous horses, while still acknowledging the roles these tall tales play in Australia's racing mythos.
"[Archer's] tale has become an important part of the Melbourne Cup mythology and helped make the first dual cups winner immortal," he writes.
Along with Archer, Whiticker's pickings include the horses almost everyone will recognise - Phar Lap, Black Caviar, Tulloch, Kingston Town, Winx, Manikato, and Makybe Diva - plus a selection of crowd favourites such as Peter Pan, Might and Power, Gunsynd and Sunline.
But horses with celebrity status aren't the only ones to make the cut; Whiticker also includes the lesser-known stories of freakish Vain, 'super mare' Wakeful, tragic Dulcify, and underrated Northerly.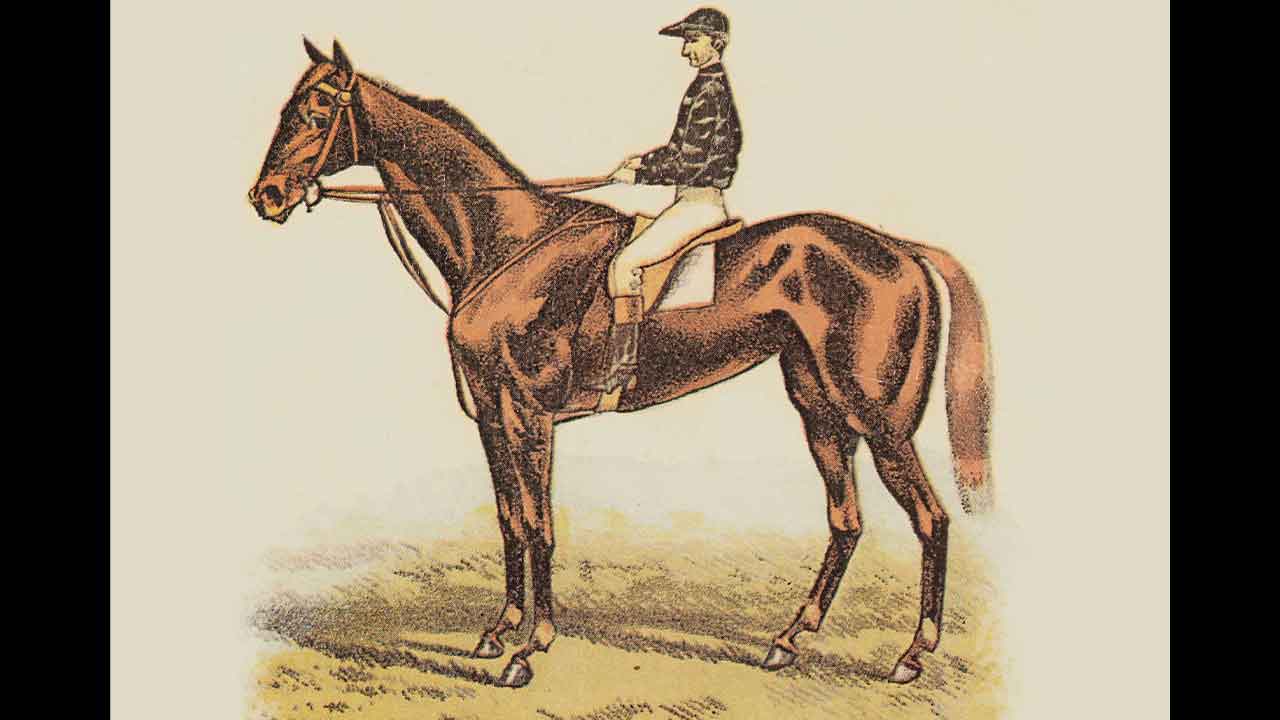 Many have come to (falsely) believe that Archer travelled from Nowra to Melbourne by hoof, but Whiticker points out that this contributes to his immortality. Image: Supplied
Whiticker tracks each horse's story from their birth and their debut on the track to the pitfalls and moments of victory that made them immortal.
Meanwhile, the 'ranking' of thoroughbreds also lays out Australia's racing history from the start of the Melbourne Cup to Winx's retirement in 2018, and each horse is compared to those that came before and after them.
Though less knowledgeable readers may be daunted by the statistics and racing jargon at first glance, Whiticker compensates for this with his engaging and flowing style of prose.
All in all, racing fans and history buffs will enjoy the in-depth stories that Whiticker creates, writing as if he were commentating from the sideline.
"I trust this book will settle several arguments about the greatest thoroughbreds of all time and no doubt start a few more," Whiticker writes of his selection.
"One thing is for certain: they are all unforgettable in their own right."
Images: Supplied