Rare May Gibbs book published for the first time in Australia and New Zealand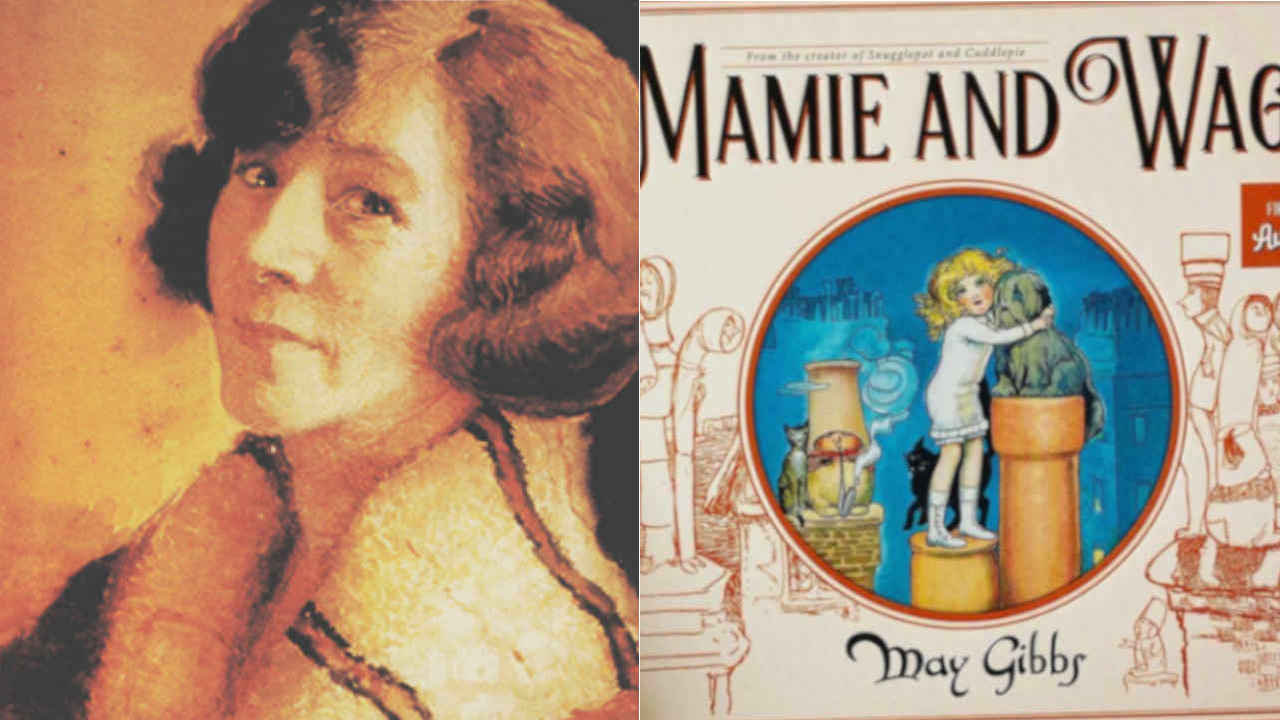 Scroll down to view the gallery below
Before May Gibbs wrote Snugglepot and Cuddlepie, the iconic Australian author wrote a picture book about a "dear, nice little girl" separated from her dog, and the journey to undergo to find each other.
Over 100 years after Gibbs first wrote and published the book, Mamie and Wag has been published for the first time in Australia and New Zealand.
The title comes from Gibbs' childhood, when she had the nickname Mamie.
Gibbs wrote the book under the pseudonym Silvia Hood and originally set the story in the Australian bush.
But she was only able to find a publisher after changing the setting to Edwardian London.
Along the way, the lost little girl and her dog meet a beggar girl, a king and a queen, lots of cats, and chimney pot people, inspired by the chimney pots around the Holborn district in central London.
View this post on Instagram
Changing the name to
About Us
, the altered book was published in London and New York in 1912.
According to Maureen Walsh's May Gibbs Mother of the Gumnuts, Gibbs received a grand total of 20 pounds for the work.
Stewart Reed, a historian specialising in May Gibbs who runs tours of her former Neutral Bay home, said the book will have a wide appeal.
"[The book] is very different to all her other work, but it's got a little girl, a dog, lots of cats and the chimney people, and that appeals to kids," he said.
"The message that is good for parents to reinforce for their kids, that they're not in this world alone. It's not exactly Buddhist for karma, but it goes part way down there."
Now, publisher Scholastic has released the book and plans to publish a compendium of the beloved author's unpublished works over the next few years.
Images: maygibbs.org, @thelittlebooklovers / Instagram