Teen makes prom dress out of Harry Potter series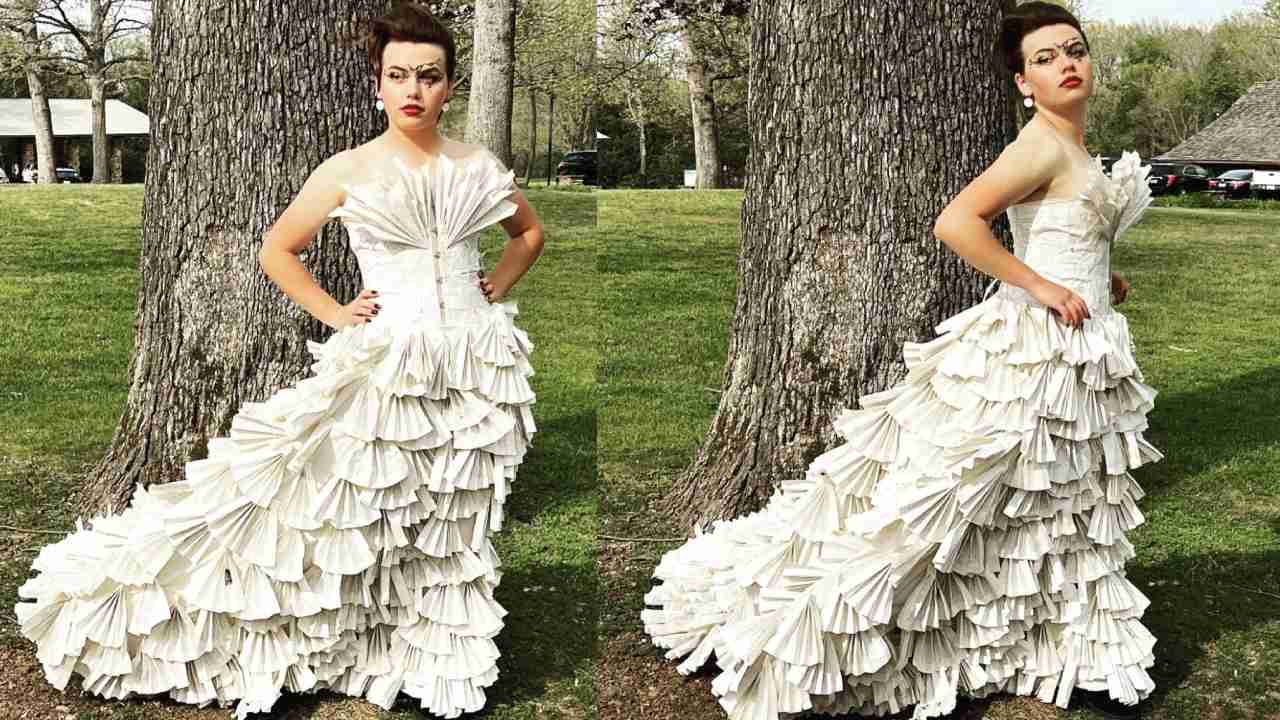 A high school student has used pages from the Harry Potter book series to make a very different prom dress.
Hailey Skoch created the gown from the popular books, saying the idea came to her after seeing a similar concept online.
The 18-year-old spent a total of four days carefully crafting her beautiful dress which, instead of turning pages, will certainly turn heads.
"I really wanted to do something more unconventional, and I've been obsessed with Harry Potter forever," she told ArkTimes.
"I love to read. So I threw some stuff together and decided to make it a ballgown."
She said it really helped to have the series playing in the background while she worked.
Hailey explained the reasoning behind using the Harry Potter books, which she said were the "books of my childhood" and brought her peace during her parent's divorce.
Come the day of the prom, Hailey's dress certainly had heads turning to take a peek at the book dress.
"It was completely insane because I just kind of entered and everyone was kind of doing their own thing. One person saw me, and then another.
"It was almost creepy in sync, everyone's heads just turned. It was the craziest feeling I've ever had."
After sharing photos of her dress online, Hailey was headhunted by several designers and photographers who wanted to get their hands on it.
"I was this shy, nerdy, geeky kid that was looking for some magic in my life,' she said. '[These books were] just such an inspiration at a time when I was so vulnerable and needed it most... I have such a great love for these books."
Images: Instagram