"Today was your last day": Lisa Wilkinson reveals brutal dismissal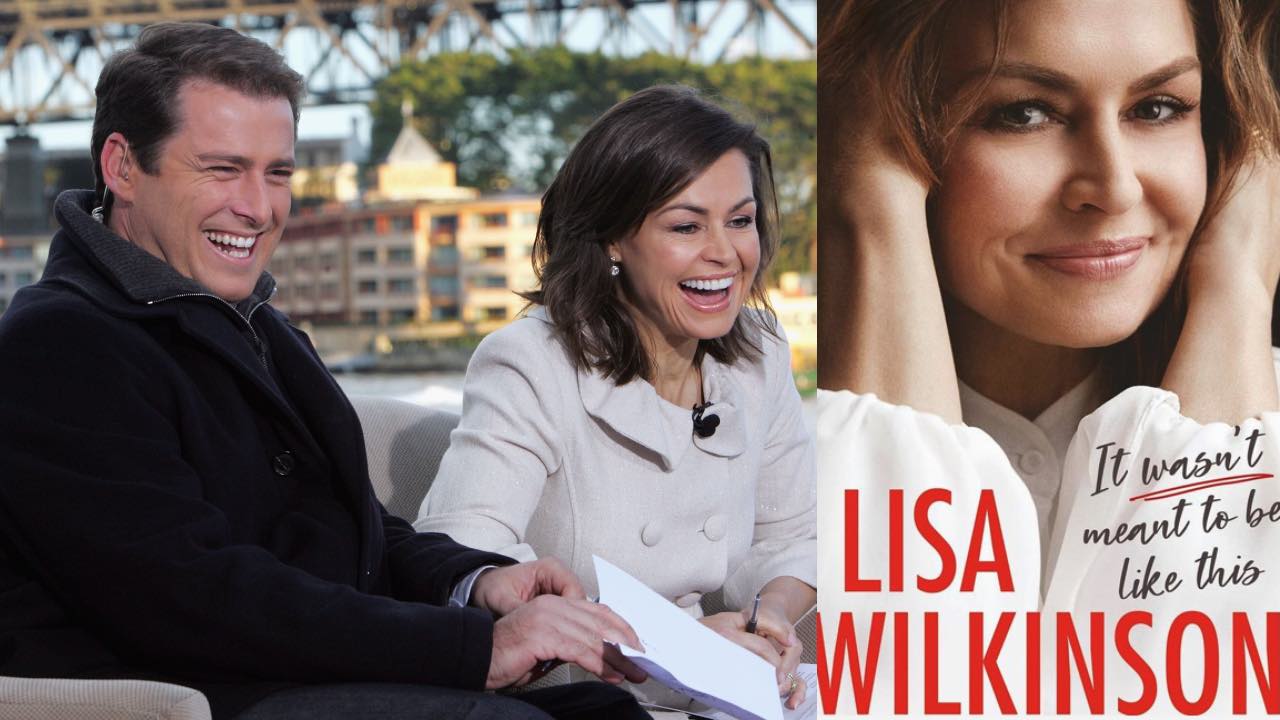 After suddenly disappearing from the Channel Nine breakfast show Today in 2017, viewers around Australia were shocked at Lisa Wilkinson's quiet exit.
Now, Lisa has revealed exactly what happened the day she was axed in an exclusive extract from her tell-all memoir called It Wasn't Meant To Be Like This.
After sitting alongside co-host Karl Stefanovic for more than a decade and appearing to be close friends, Lisa discussed how Karl treated her with an unusual "disregard" on what ultimately became her final day on-air.
Hours later, she was sacked over the phone while shopping at Woolworths.
In her book, Lisa writes of her awkward final on-air encounter with Karl Stefanovic, as she says he ignored her for a week in the lead-up to her brutal axing.
The tension between the hosts came after he ditched her 25th wedding anniversary celebration and vow renewal with a last-minute text cancellation.
"Karl and his new partner Jas had been invited but dropped out just two days before via a text to Pete saying that they were extending an overseas trip and wouldn't be attending," she wrote, adding how strange it was he hadn't contacted her with apologies nor congratulations.
"In the 10 days since, Karl hadn't contacted me, his co-host of almost eleven years, at all. No phone message, no text, no apology, not even a simple congrats," she wrote. "Just complete silence."
She added, "In all the years we'd sat next to each other, even though there were the occasional frustrations on both sides, upsets were rare."
"But on this particular morning, I was upset. With limited numbers, there were two precious spots at the wedding we could so easily have filled with dear friends, but Karl's late text meant those seats had gone empty."
Lisa wrote that as their first show after the wedding began, Karl arrived at his desk just in time to appear live on air, leaving no room for small talk and disappeared at his earliest chance.
"Not a mention. Not a 'how was the holiday?' And certainly no 'Sorry about that no-show at the wedding'. Not … anything," she wrote.
"What I felt in that instant was hard to put into words. More than anything, I felt just a little bit pathetic. What was this thing Karl and I had between us?"
"I'd presumed that along with our work relationship, there was a friendship as well. I must have been wrong."
As Karl finally congratulated Lisa on her vow renewal while the cameras were rolling, Lisa said she felt taken aback by his unusual actions.
Despite being hurt by the situation, Wilkinson said she took a deep breath and said: "Yeah, I did Karl, but why would anybody care about that when it's news time? Good morning."
After that comment, she said: "Karl knew I had cut him dead, something I had never done on or off air before."
"For the next two hours, I exchanged not a single word with Karl outside of what was scripted – because for the first time, I just didn't trust myself to 'play nice'," she wrote.
View this post on Instagram
In the wake of these extracts being published, on Monday morning's edition of
Today
, Karl Stefanovic took the day off.
His absence wasn't acknowledged by the hosts, as he was replaced for the day by Today Extra host David Campbell.
Lisa's autobiography, It Wasn't Meant To Be Like This, will be released on November 3rd.
Image credits: Getty Images / Instagram @lisa_wilkinson