Curious detail about flag in Top Gun: Maverick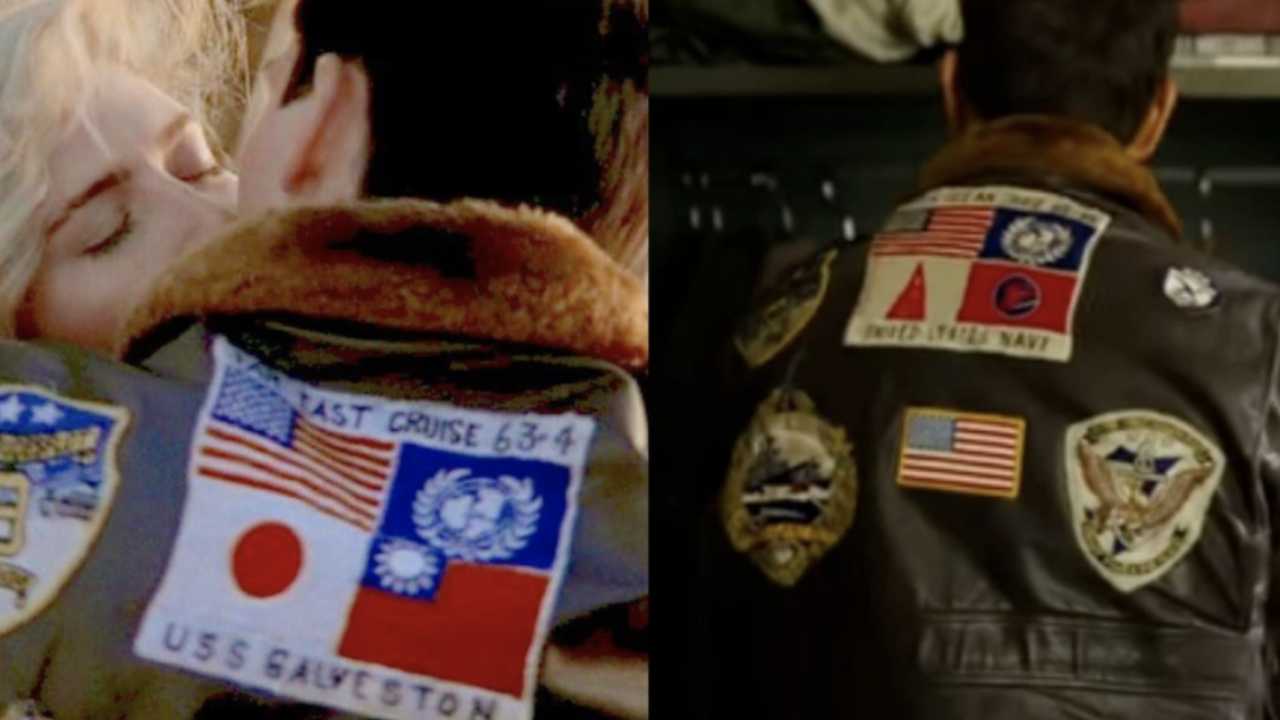 Moviegoers in Taiwan applauded an advanced screening of Top Gun: Maverick when Tom Cruise's character came on screen wearing a jacket showing their flag.
The Hollywood actor hits the screen in his bomber jacket which features patches of the flags from Taiwan, Japan and the United States, along with a United Nations symbol.
When the trailer was released back in 2019, Cruise's character Captain Pete "Maverick" Mitchell was wearing a jacket but this time the Taiwan flag appeared to be missing.
The glaring omission of the Taiwanese flag sparked criticism that Hollywood was appeasing China.
The Taiwanese flag has long been a political eyesore for Beijing, which claims sovereignty over the island and considers it to be Chinese territory under the "one China principle".
Taiwan however has continued to fight against being considered Chinese territory and to be recognised as independent.
There are now rumours swirling that Top Gun: Maverick won't be shown in China due to the representation of the Taiwan flag.
"Hollywood is now pushing back," Chris Fenton, a former movie executive who wrote a book about Hollywood and Chinese censors, told Bloomberg.
"The market is simply not worth the aggravation anymore in attempting to please Chinese censors."
Image: Twitter