Dear Evan Hansen is an inspiring and entertaining film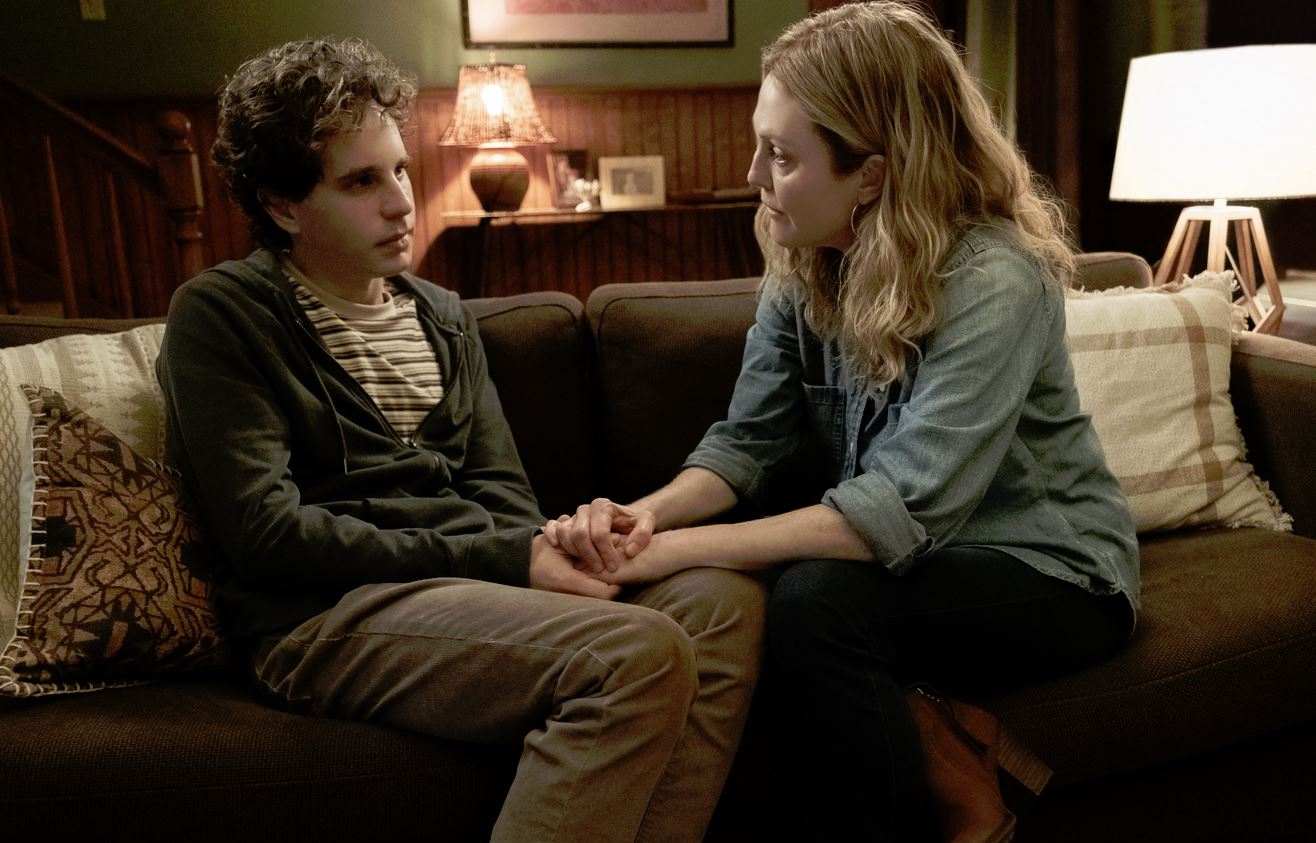 When Dear Evan Hansen was released on Broadway over five years ago it became a generation defining Broadway phenomenon. Now we have the film version with Ben Platt reprising the main role and he does this with breathtaking results.
Some critics have complained it's not realistic for Platt to play Evan Hansen in the film version because Platt's now 27 years old and it's difficult for him to play an anxious, isolated high schooler. But does it matter that he's a bit older now?
Well, from an audience's point of view, it doesn't and when Platt starts to sing those amazing songs, we can see why he won an Emmy and a Grammy for the Broadway production. As well, we have the song-writing team from La La Land and The Greatest Showman writing the songs and everything works.
Plus, the serious nature of this film – the fact it deals with teenage suicide and how hard it is for some people to simply get by – makes it an important film and one which could help a lot of people. This makes Dear Evan Hansen an important and inspiring film.
The storyline
The gist of the story is that Evan Hansen is a high school loner, awkward and inept with his only friend being the equally nerdy Jared (Nik Dodani).
He shows up on the first day of school with a cast after breaking his arm, and he's been instructed by his therapist to write "Dear Evan Hansen" letters to himself in order to work out his issues connecting with other people.
Fellow student Connor Murphy (Colton Ryan) has a run-in with Evan and grabs one of said letters from a printer. A few days later, Connor's mother Cynthia and stepfather Larry (Amy Addams, Danny Pino) show up at Evan's school with the letter saying that Connor committed suicide, and they've determined that the letter "to Evan" was his suicide note.
Instead of telling them the truth, Evan concocts an elaborate lie about being friends with Connor in order to sooth his parents' misgivings about his death. In order to maintain that illusion, Evan continues to lie to them as well as to Connor's sister, Zoe (Kaitlyn Dever from Book Smart), and his lie just snowballs.
Pretty soon, the school's social justice activist Alana (Amandla Stenberg) has up the Connor Project so that others who feel alone can feel seen and heard, and Evan has become hugely popular at school.
But this doesn't last forever and Hansen has to face up to his lie later on.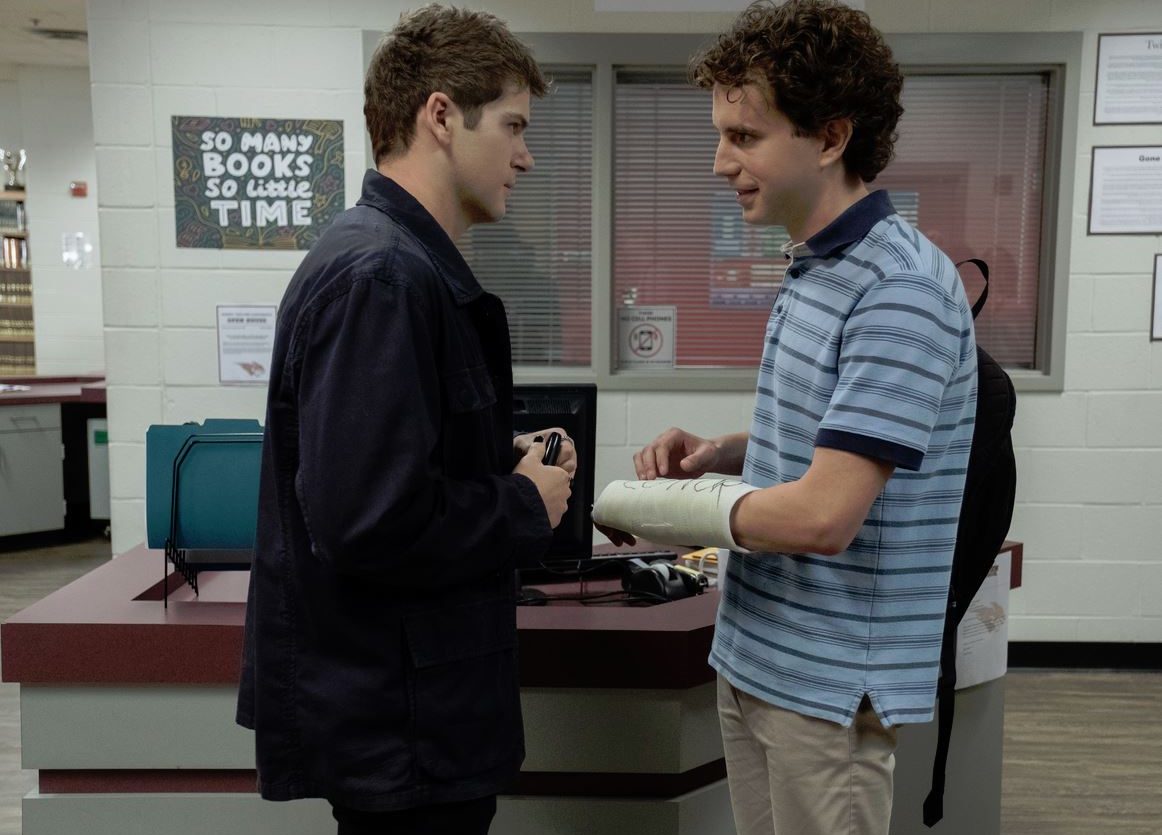 The singing really does work
Although a lot of the focus of the singing is on Platt and his quite beautiful voice, each of the other primary cast have some amazing singing moments, whether it's Stenberg doing a song about feeling anonymous like Connor or the song, Requiem, which shows off the amazing singing prowess of Devo, Pino, and even Adams.
Julianne Moore, who plays Evan's hardworking single mother, even gets an absolutely epic number towards the end which will get the waterworks flowing if nothing beforehand has done that job.
The showstopper is You Will be Found
The movie's absolutely showstopper is the number You Will be Found and it's another great example of how the songs by Benj Pasek and Justin Paul of La La Land fame translate so well to the screen. In fact, this song alone shows you why many people became obsessed with the Broadway version of Dear Evan Hansen.
The film is directed by acclaimed filmmaker Stephen Chbosky (The Perks of Being A Wallflower, Wonder).and he shows here he has a strong grasp on social media, cyber bullying, viral videos, and even cancel culture and how it destroys people, including families.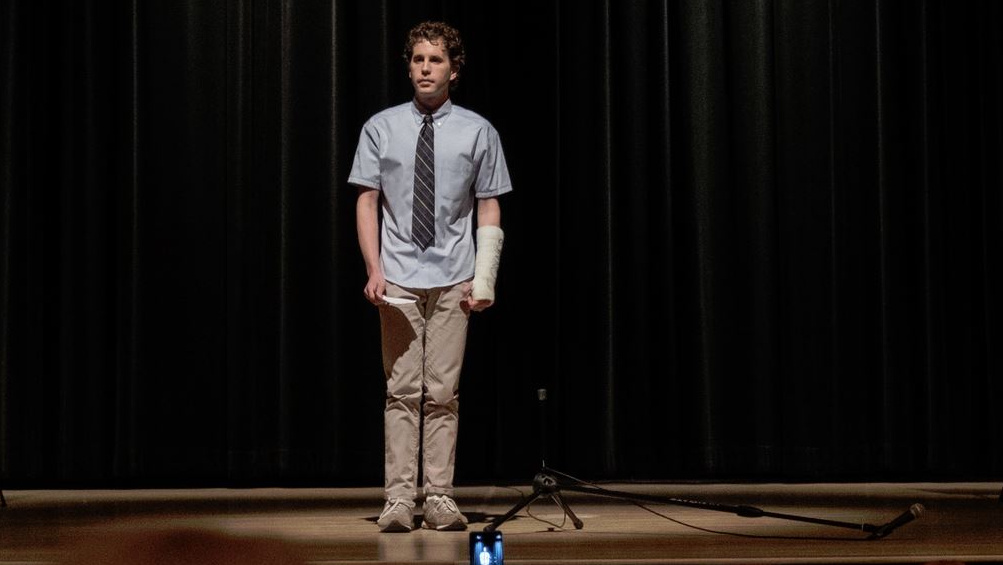 Dear Evan Hansen will be in cinemas by December 9
The film brings out many emotions and one of the reasons is because as we watch it, we can relate to so much of what Hansen is going through. The characters and the story feel very real, which is as much a testament to Chbosky as a filmmaker, but also his cast and the people behind the original musical.
There's a good reason why Dear Evan Hansen was such a success on Broadway, and a great deal of that is retained by the movie.
Dear Evan Hansen will be showing in cinemas by December 9 and there've been no announcements as to whether it will stream.
Images: UPI